RPG is simply defined as a role-playing game where players take roles of fictional characters in fictional settings. Mass Effect, The Witcher, The Elder Scrolls, Diablo, Dragon Age... These are only a few video games that proved the popularity and potential of this concept. Frequently associated with escapism because it lets people dive into unknown worlds once they start the game, RPGs are here to stay. But how's all this related to the iGaming industry and those monotonous slot machines, one may wonder. Well, those who've visited an online casino lately know that online slots are everything but boring these days. In fact, some of them have welcomed the RPG concept in their gameplays, thus bringing iGaming and video gaming closer than ever before. Such casino games are known as RPG slots and we're here to tell you all about them.
Roleplay and Online Slots – How Could It Work?
Online slots used to have pretty simple gameplay. You hit the spin button and wait to see where the reels land. If you get matching symbols, you will probably get a prize, as well. This was at the time when slots had three reels and fruits only. Things have drastically changed in the past two decades, though. Today, casino software providers never cease coming up with innovative solutions and cool features. Actually, that's how we'll get to RPG gambling games.
But first, let's dive a bit deeper into the concept of role-playing games. You have several types of those. From action to tactical RPGs, players can't seem to get enough. Everyone wants to put on the shoes of various heroes and explore magical lands. Thanks to RPG, you can be an adventurer one day, another day you're a knight, and you can be a powerful sorcerer by the weekend. Characters evolve. They solve mysteries, defeat enemies, learn skills, and earn money. That's the beauty of RPGs, which is hard to capture on slot machines.
Well, at least that's what most people thought until game suppliers proved them wrong. This RPG side of slots started small from game-irrelevant intro videos to unusual bonus rounds. You can't just drop an RPG-inspired video slot at online casinos out of nowhere.
Or can you?
Paving the Path for
RPG Slots
Many readers will be surprised to discover that an RPG casino slot exists. Honestly, when I first saw it, I was too. I was reluctant to try the game but was quickly mind-blown by the concept. Before we move on to it, however, I'd like to analyze how we got to the point of having the revolutionary reel machine by Evoplay Entertainment.
Intros and 3D Slots
I know not everyone would agree that all those short intro videos of online slots can fall within RPG's scope. Obviously, they're just videos and don't let the player actually do anything to progress or impact the gameplay. Still, I believe that these were among the first steps that led to RPG-inspired slots. Why? They gave the games storylines and a feeling of starting an adventure rather than just spinning reels.
Here, I'd like to mention all those Betsoft 3D slots and their mesmerizing intros. They really immerse you into the gameplay. Try After Night Falls, At The Copa, Tycoons, or any Betsoft game, really, and you'll see what I'm talking about. Within those 5-10 seconds, you are entirely into the storyline, and every spin of the reels feels different than playing simple fruit machines.
This was one of the stepping stones leading to RPG casino games.
Story-Driven Bonus Rounds
Then, I'd mention some bold bonus rounds where it seems like the player's decisions affect the outcome. Remember Aliens by NetEnt? Betsoft also marvels at this. Regardless of whether you're a burglar stealing items or the notorious Mr. Hyde rampaging through London's streets, you really feel the excitement of the moment. During these situations, playing video slots goes beyond the prizes you may or may not win. You are all about what happens next, another stepping stone for the ultimate product – RPG slot machines.
Choices That Affect Gameplay and (Not Really) Outcomes
Passionate slots fans know that all these games' outcomes come from Random Number Generators (RNGs). So, your decisions never really affect the results as these are 100% random. However, providers found a way to give players at least some say in what happens in the game. This comes in the possibility to choose the type of bonus round or playing mode. I believe these options to affect and control to a certain point the happenings on the reels brought RPG and slots a step closer.
In fact, I have two great examples for this among Evoplay Entertainment's other slots – Ace Round and Robots Energy Conflict. Before the game starts, the player gets to choose between several playing modes. S.W.A.T., Smoke Grenade, and Fire Grenade are the options on Ace Round, while Robots Energy Conflict offers only three modes – V.E.I., Fatboy, B.E.I. Your choice determines the types of bonus symbols, bonus features, and bonus rounds that will appear during that gaming session. These games don't have the typical slot RPG gameplay, but they get near.
Street Fighter II: The World Warrior by NetEnt is another excellent example of this. On this fresh title, you choose a character and then join them on their street fighting journey. You can win fights, you may lose battles, and you progress the story along the way.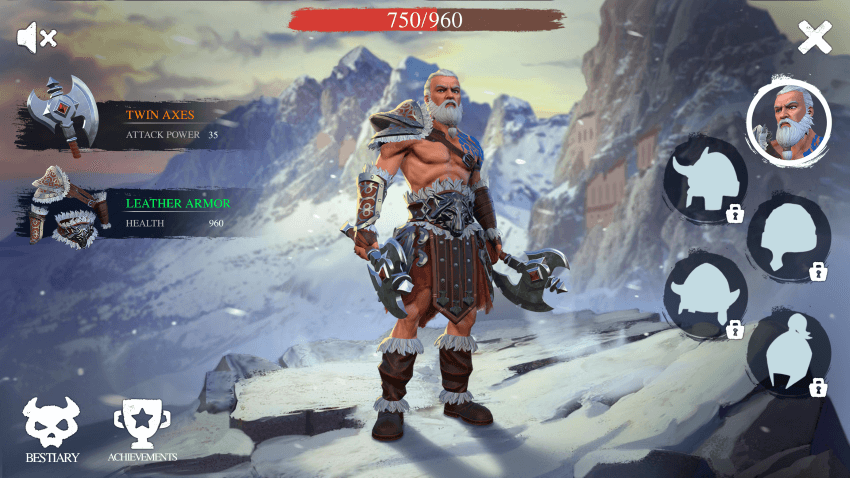 Evoplay Entertainment's First-Ever
RPG Slot
– Dungeon
We've seen 3D slots and intro videos. We've seen fantastic animations and seemingly decision-making bonus rounds. Playtech even launched a ground-breaking series of slot games - Kingdoms Rise. All these have been elevating the importance of storyline alongside massive winning potential and juicy prizes. Still, the real game-changer arrived in early 2020 when Evoplay Entertainment dropped Dungeon: Immortal Evil.
Well, if everything mentioned so far got your attention, this game will really blow your mind. It definitely had that effect on me when I first discovered it. So, what's so special about Dungeon? There are no reels, for starters. The main hero is a badass warrior who's fighting demons in scenery that resembles a castle. Whenever you hit the 'Spin' button, the protagonist will start running, enter a new room, and fight randomly generated monsters. When the monsters die, they leave loot, which is actually that spin's prize. Sometimes there's no loot, but the experience is always epic. We'd expect anything less from RPG slots of this caliber.
There's a special bonus round where the hero opens a chest, which may hide generous rewards. You can also upgrade your hero's equipment during the gameplay, which is yet another classic RPG moment. Naturally, you get to 'fight' a boss, as well. Dungeon: Immortal Evil comes in full HD and works on both desktop and mobile devices.
This slot is impressive in so many ways, and it's impossible not to love it. Before this product hit the market, I wasn't sure how RPGs and slots could create the perfect combo. Right now, I'm sure that things can improve from here on. I can't wait to see what other leading providers will come up with; especially now that Evoplay Entertainment has set a fantastic example of delivering the best from the two worlds.
Evoplay Hits Another Milestone With Star Guardians
Evoplay seems to be a pioneer when it comes to online RPG slots. The company made headlines with Dungeon: Immortal Evil, but reached impressive new heights with its Star Guardians slot. This slot machine was the first one to include first-person shooting as well as manual play. Yes, instead of spinning reels or clicking buttons, players get to move the characters themselves. Moreover, they get to shoot at the evil aliens as they get loot. So, if we were to select the top online RPG slots, Star Guardians would surely lead the way for the time being.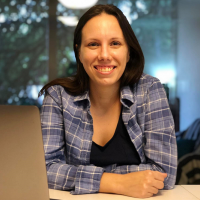 Milena is second-to-none when it comes to researching, reviewing, and recommending top online casinos. She stops at nothing when it comes to getting all of the facts and figures straight in each of her expert reviews. Plus, having worked as a writer within the iGaming industry since 2014, Milena has seen it all and is familiar with every aspect of online casinos.