UEFA Euro 2020 has been a long time coming, with the event being canceled last year as a result of the Covid-19 pandemic. It promises to be one of the most interesting tournaments in recent times. The fact it is taking place across different countries for the first time is interesting enough, the fact that it is doing so during a global pandemic makes this one fascinating. In this article, we're going to take a look into our crystal ball and provide you with our take on how we think the tournament will pan out. We've broken down each group to provide some analysis. We have also taken a look at the outright and goalscorer markets. Please note that all Euro 2020 odds were correct at the time of writing - May 28th.

Group A
All eyes will be on Italy as they return to the international stage following their failed qualification attempt for the World Cup. Roberto Mancini brings a lot of experience to the table but will his club success translate internationally? We expect them to dominate what will be an interesting group and take home the top spot.
Switzerland and Wales will battle it out for second place but we suspect that the Welsh will cause another upset. Even though Gareth Bale is 31, he is still a world-class player on his day. Also, with Daniel James and Arran Ramsey joining him, the Welsh should see their way through. Turkey will not be easy opponents themselves and could cause some upsets but ultimately, someone has to finish last.
Predicted Finish:
Italy

Wales

Switzerland

Turkey

Group B
On paper, this feels like the easiest UEFA Euro 2020 group to call. Of course, football isn't played on paper, it's played on grass. But, it's hard to see anything other than a comfortable Belgium progression here.
This is perhaps the last time their squad will be this strong. Martinez's side strolled through qualification picking up 10 wins out of 10. Lukaku is on fire having just won Serie A with Inter Milan. Also, Kevin De Bruyne is, in our opinion, the best midfielder in the world right now. That's without even exploring the rest of their squad.
The battle for second is what will prove interesting. Russia is always a strong team and they picked up eight wins in qualification. Denmark could put the cat among the pigeons. However, Russia is always a strong side in tournaments. The Russian team will be looking to replicate some of their form from the previous world cup. Finland will be happy to be taking part in the tournament. Yet, it's unlikely that they will cause any issues. Teemu Puuki could prove to be a surprise though. He will be full of confidence after a strong season in the Championship. Still, without the likes of Buendia behind him, it's hard to see him being a huge threat.
Predicted Finish:
Belgium

Russia

Denmark

Finland

Group C
The Netherlands will be out to prove themselves here, having failed to qualify for the 2018 World Cup. The team should comfortably win this group. They look a much-improved side over the last few years. Their young and hungry team should be able to deliver. The absence of Virgil Van Dijk is a big loss but their group is weak enough for them to not need to worry. His absence is more likely to be felt in the latter stages.
The battle for second should come down to Ukraine and Austria but Ukraine has too much in the tank for the Austrians. North Macedonia will be buoyed by their recent upset of Germany. A team whose key goal-threat is a 37-year-old Genoa forward isn't likely to cause any major issues.
Predicted Finish:
Netherlands

Ukraine

Austria

North Macedonia

Group D
England surpassed all expectations in Russia in 2018 but their run in the Euros 2020 looks to be much more difficult. Croatia was the team that eliminated them three years ago. Plus, the Czech Republic is the only team to have beaten them in qualifying.
England underestimated the Czechs in Prague but they aren't likely to make the same mistake again. As for Croatia, they are an aging team that had their chance three years ago. Modric is no doubt still a threat. However, at 35 years old, he will not be able to carry this team too far. In the end, England's attacking prowess should see them progress as group winners.
As for the second place, we fancy the Czechs to cause a bit of an upset. Many of their squad are going to be full of confidence after strong domestic campaigns with Slavia going unbeaten in the Czech League and the likes of Soucek and Coufal making an impact in England. The odds of Croatia not getting out of the group are 12/5 with VBet at the moment. This could be worth a punt. Scotland is just making up numbers here but they will want to try and upset England if they can.
Predicted Finish:
England

Czech Republic

Croatia

Scotland

Group E
Our boldest prediction of the Euro 2020 group stages comes in this group. There is always one team that crashes spectacularly at the Euros and we have a sneaky feeling it might just be Spain this time around. The former world champions have one of their weakest squads in years. Luis Enrique is a fantastic coach. Though, his decision to leave out all Real Madrid players is a bold one. Their biggest threat is probably Morata and he has not delivered on the big stage in the past. If you are feeling bold - VBet has odds of 12/1 for Spain to be eliminated at this stage.
The rest of the group will also smell blood with this and Poland could be ruthless given if underestimated. Robert Lewandowski has had an unbelievable season. He just seems to be getting better with age. There is a strong chance that Poland will cause an upset here.
As for the second place, Sweden could ruffle some feathers and Alexander Isak could be one of the surprise outings for the tournament. The striker is getting better with each passing year. With no Zlatan around, he will have the chance to step up and deliver. We're still backing Spain to sneak through in third place. But, don't be surprised to see them stutter their way through this.
Predicted Finish:
Poland

Sweden

Spain

Slovakia

Group F
Good luck Hungary. This is a group of death if ever we've seen one and calling it is very difficult. The German players have not been themselves for a few years now. Low's side will want to perform well with their manager leaving at the end of the tournament. Being in a group with the reigning European and World champions is not ideal though.
Portugal are dark-horses once again in Euro 2020. We expect them to get through as runners-up to France. It's extremely difficult to look past the reigning world champions as anything but favorites. There is so much depth in their squad and they've got a great mix of experience and youth. Germany should be able to live to fight another day as the best scoring third-place team, while Hungary will just be happy to be there.
Predicted Finish:
France

Portugal

Germany

Hungary

Outright Winner
The question on every football fan's mind this summer (outside of where will Haaland and Kane end up) is who is going to win the UEFA Euro 2020?
It's hard not to take the boring option and say that France is still the best option. Their team is fantastic in all positions and there is so much depth to their squad. The team is built on solid defensive options. With Mbappe going forward, they are going to take some stopping. Of course, you won't find much value in betting on them so you may want to look elsewhere.
The biggest threat, in our opinion, will come from Portugal. Ronaldo will want to end on a high. Plus, the likes of Dias and Fernandes can not be ignored. With some bookies offering odds of 8/1 for these - they are worth thinking about.
England is valued as the second favorite with many bookmakers. Yet, their route to the final could be very tricky. If they win their group, which seems likely, then they will encounter the runner-up of Group F. This, unless Hungary can perform a miracle, will be one of Germany, France, and Portugal. All three of these teams have great records in international tournaments against England. So, it could well be an early exit for Gareth Southgate's men.
Many bookies are favoring Germany and Spain. But, these are bets that don't feel like they offer any value. Both nations are living off past glories right now. It's tough to see either of them advancing far.
Dark Horses
If you're looking for some value while betting on UEFA Euro 2020, then Italy could be worth a punt. While we don't see them going all the way, they are unbeaten in 25 games under Mancini and could perform well. Putting some cash on them reaching the final or the semis is worth considering. You can find them at odds of 2/1 at Skybet to pull this off.
Poland could also prove to be a surprise package. Robert Lewandowski is in the form of his career. If they were to win their group, they could easily plot a route to the quarters. They would then likely come up against a bigger side. But, on that day, who knows what could happen? The team took Portugal to penalties last time around. Now, they could end up facing their conquerors again. Skybet has them out at 10/1 to reach the semis, which is a very good value bet.
Top Scorer Markets
The top scorer market is where you will find the most betting value when it comes to the Euro 2020 odds. Many factors play into who will walk away with the golden boot. So, it is a tricky one to call.
A lot of bookies have Harry Kane down as the favorite. While there is value in that, if England ends up facing the runner-up of Group F in the round of 16 - it could easily end up curtains for them early on. You can find him at 7/1 odds with Unibet. This is good value, but do remember that England is notorious bottlers on big stages.
Romelu Lukaku is our choice. The former United star has had a great season for Inter Milan. Also, Belgium has one of the easiest groups in the tournament. They could also end up with a fairly easy route to at least the quarters. That is if they win their group, and this will only help Lukaku's course. Unibet has him at 8/1, which is great Euro 2020 odds, especially given the group they are in.
If you are looking for a good outside bet, then once again, turn your eyes east to Poland. Lewandowski has had a record-breaking season for Bayern in the Bundesliga. If he can replicate that form at the Euros, then defenses will be terrified. Odds as far out as 28/1 with Betvictor are available for the Munich frontman. This is easily one of the best value bets you can place during the UEFA Euro 2020 tournament.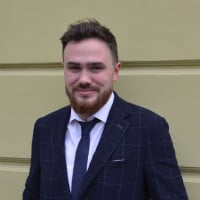 Liam is a skilled writer and journalist, highly regarded for his perceptive examination of the gambling industry. He specializes in online casinos and sports betting, and his work has been published in top-tier publications. Here at GoodLuckMate, Liam covers the latest industry news and has also authored various gambling guides, offering both beginners and experienced players in-depth analyses of games and strategies.