Minimal risk betting can be attributed to several strategies in casino games and sports betting alike. While it is generally frowned upon or outright prohibited at most establishments, it remains popular with players. In this guide, we will be covering the various aspects of minimal risk wagering. However, it is important to be aware of the fact that a site may take measures against certain strategies. This can lead to a forfeit of winnings gained from using a zero risk betting strategy or even account closure.
What Are Wagering Requirements?
Put simply, wagering requirements indicate how many times you have to wager a bonus before you're able to withdraw your funds. Let's say you've claimed a €10 bonus with a 10x wagering requirement. You'll need to bet at least €100 before you cash out any of your casino winnings. Though there's no guaranteed way to beat wagering requirements, there are measures you can take to increase the amount you'll be cashing out. These include claiming the right promotions, playing casino games that contribute towards meeting the wagering requirements, etc.
Minimal Risk Wagering in Casino Games
Minimal risk wagering in casino games is generally employed to more easily complete the wagering requirements of bonus funds. Many online casinos have specific terms and conditions in place to prevent players from adopting various strategies. Even so, not every promotion or terms page is airtight. Also, players still find ways to circumnavigate certain wagering restrictions.
Slots
Online slots don't leave much room for strategy. The best way to ensure you take on minimal risk when wagering on a slot game is by first checking its return to player (RTP) percentage. The average RTP for online slots levels out in the mid-90s percentile. You can, however, find some slots that feature an RTP as high as 99%. This means that for every €100 wagered, you are expected to see a return of €99 on average and over an extended period of time. Finding bonuses that allow you to wager on games with an RTP of 99% is definitely worthwhile. After all, a bonus typically requires a few thousand euros worth of wagering.

Table Games
Table games often have reduced progress toward wagering requirements. This is because they can allow for various strategies that slots cannot. So, what are the best low risk casino games? Roulette is a popular choice for many, as a single bet spread out effectively can seriously diminish any risk at play while wagering your bonus funds. Wagering equally on black and red in a round of European Roulette, for example, ensures that a loss can only result from the ball landing on a zero. All you need to do to avoid this is divide the amount of your total wager by 36 and wager that amount on zero in the same round. This is because the payout of landing on zero is 36 to 1, which essentially acts as insurance. Covering yourself in this manner does require putting more funds into the wager. Yet, it drastically reduces its risk. Furthermore, the higher bets you can make with the bonus funds, the quicker you will be able to complete the wagering requirements.
Minimal Risk Wagering In Sports Betting
Minimal risk wagering in sports betting functions a little differently than low risk gambling. The aim remains the same, but how it's achieved and how the establishments react to it's not. Below are some common examples of tactics employed by players. But keep in mind that most establishments will check for and prohibit such activity.
Player Collusion
Player collusion is when two players, each with their own account, agree to place bets to mitigate the risks involved for each other. You could, for example, bet on one team in a match while your friend bets on the other. You could mix in several more wagers into a single bet like this. Calculating each wager amount is done by looking at the odds for each side. A single player could employ this minimal risk betting strategy by opening up multiple accounts. This will undoubtedly go against the establishment's terms and conditions, though.
Backing and Laying
This is a relatively simple low risk betting method that simply requires you to stack a combo bet in a specific market with wagers that add up to minimal odds. This even covers simply stacking up all the selections in a single market. Sports betting operations will tend to look at odds below 2.0 to check for backing and laying activity.

Final Word
It is important to keep in mind that minimal risk betting means just that. There is never an absence of risk when gambling. Even the most effective gambler can only decrease its potency by enough to give them an edge over the average player. You also have to consider that there could be other consequences to minimal risk wagering depending on the establishment. Depending on the strategy employed and the site in question, you could be locked out of a single site or an entire network of sites. Any bonus funds wagered in any of these ways could also be forfeited. Most online casinos and sportsbooks have sophisticated systems now that do a good job of flagging minimal risk wagering patterns. Meaning, these strategies don't go unnoticed these days.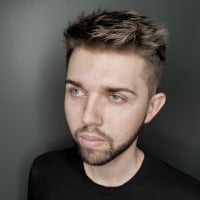 Nerijus Grenda is a prolific contributor to the GoodLuckMate site. With a deep understanding of the online casino industry, gained from his own experience as an avid player, he offers valuable insights on what sets the best casinos apart from the rest. As a writer, Nerijus shares his expertise through expert analysis and thoughtful commentary on various topics related to online gambling, including casino reviews, game guides and industry trends.