With Safer Gambling Week behind us, we have all heard a fair share of tips, tricks, and guidelines related to safe gaming. Well, at least gamers across the UK did. Still, even if you're not a British resident but you happen to be a regular at GoodLuckMate, you probably know how important it is to gamble responsibly. Licenses, fairness certificates, SSL encryption – we've heard about all of these things before, of course. Yet no one talks about why it is important to feel confident enough to complain to your casino, myself included! As an ultimate act of redemption, however, I will be giving you my unadulterated opinion on why sending a complaint at your favorite playing spot might well be the best thing you can do.
Complaints and Trust are Deeply Connected
Recent research by the UKGC showed casino customers are not very optimistic when it comes to telling operators about when they've been wronged. And, the main (very British) reason why users don't complain too much is that they believe the entire process will be tedious and a bother. Plus, there are not many of them who think they'll be taken seriously. But, honestly, if you believe the company with which you deposit your hard-earned money is not taking you seriously, you are playing at the wrong establishment. Prove me wrong!
As usual, I think there is also another, more subtle reason why players stay silent. Complaints are getting a somewhat bad rep lately, thanks to the internet and social media phenomenon of being a Karen. In case you didn't know, Karen is a boomer, a woman with a haircut that says "business in the front, party in the back" with chunky highlights, who always asks to speak to the manager. If you complain, you might immediately find yourself falling into the Karen group, and nobody wants that. Still, I think that in this case, we should embrace our inner suburban middle-aged alter-ego. Why? Because I am confident that one of the main signs of trust and a good relationship is being able to tell someone they are in the wrong. Yes, even if that is a major casino.
What I find most concerning about the whole UKGC research is that many gamers wouldn't raise their voices if the operator was allowing them to break safe gaming limits. Can you imagine the bank allowing you to go into red more than agreed, thus leading you into financial troubles? Probably not. So why are we all allowing casino companies to get away with it…?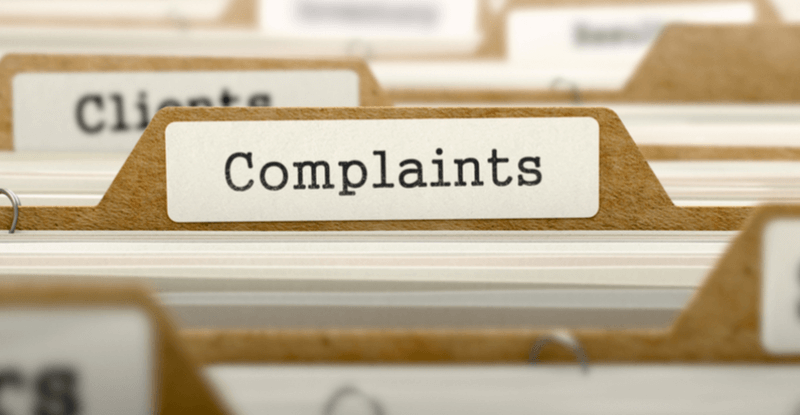 Online Casinos Make it Hard to Complain
I'll admit one thing – it is much easier to file a complaint at a land-based casino than at an online establishment. Classic gaming venues have managers, pit bosses, and other staff on hand, and they will probably immediately hand you a form to fill out. Sometimes, you can talk to the manager within minutes. At online casinos, you have to put in a bit of extra effort.
My mission here is not to say regulated internet operators are making things purposefully difficult. However, finding info on how to submit a complaint is not a walk in the park. Oftentimes, you have to talk to customer support agents first, then wait to get an official response in writing, followed by multiple phone calls and god knows what. On top of all that, the user is often discouraged as they don't get an immediate response and never see a human face that would show at least a bit of empathy and understanding.
I'm not gonna instruct anyone on how to run their business (or am I?), but I'll just say there is a lot of room to improve this entire process. Yes, we all know there will be some customers who will try to take advantage of it. That will be mostly people who don't understand game mechanics, how to read RTP percentages, and who mistakenly think gambling equals profit.
It's Time We Encourage New Practices
I won't argue that safe gambling principles are the same everywhere. "Play only as much as you can afford" and "Stay safe" are two sentences engraved into everyone's mind so deep that they almost make no sense. I did some research for you, regarding Safer Gambling Week, and let me tell you – there is nothing new on the menu!
At the same time, this truly unique research conducted by the UKGC will probably be left in some file cabinet (or cloud storage) and forgotten about. This is an issue I noticed earlier. Regulators and most organizations don't have a deep knowledge of the casino audience, and they rarely implement their findings into educational and promotional campaigns. Watchdogs and expert groups get stuck in a limbo of buzzwords and one-liners that seem to work and stick with them. Unfortunately, there are also plenty of casinos that miss the mark and don't utilize such information either, at least when it comes to content marketing.
And if you are wondering what is your role in all this, let me tell you… It is your duty to file a complaint when you feel the company isn't being fair. On some occasions, you'll get an explanation. Sometimes, the company will take a deeper look and improve its practices. The more customers complain, the more companies will have to focus on keeping customers satisfied. For you as a gambler, this means more transparency, easier access to support, and special teams dedicated to complaints. To put it simply – it means a better user experience for everyone. So get in touch with your inner Karen next time you think something's not right. Send a complaint, and you might be surprised with how easy it is to speak your mind and get some positive action.'
This article delivers the thoughts and opinions of the author, and it doesn't represent the stance of GoodLuckMate.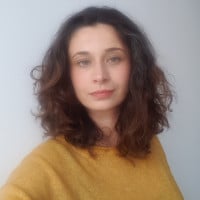 Borina Kopcic Pandur is a skilled and imaginative writer with years of experience in the gambling industry. As a writer for GoodLuckMate, she specializes in crafting detailed and engaging casino reviews that offer a fresh perspective on online gambling. With her unique writing style and profound industry knowledge, she provides readers with expert evaluations and insightful perspectives.