Gambling has been popular for centuries, and it is no wonder that many movies about it were made throughout the years. Such cinematic experiences take us to some of the most prominent gambling places in the world, like Las Vegas and Monte Carlo. Although you can find some gambling movies that show slots or bingo, most of them are centered around classic table games. Thus, you are sure to learn a thing or two about blackjack, poker, roulette, and baccarat from them. In any case, if you like gambling, you'll surely find these picks entertaining. Let's take a look at the greatest gambling movies created to date.

Casino (1995)
Ace (Robert De Niro) is an expert handicapper with a mob connection hired to run a brand-new casino on the Strip. The story explains the difficulties he had to face while operating the casino. You'll also see how the transformation of Las Vegas over the years impacted his position and relationships. If you were looking for an action-packed gambling movie full of murder, money, power and greed, Casino is an excellent choice.
Rounders (1998)
Rounders is a gambling movie that offers inspiring drama and plenty of humor. Mike McDermott (Matt Damon) is an intelligent young man who loses everything in a high-stakes poker session with Russian gangsters and promises to call it quits from poker. But when Worm, one of his old poker buddies, gets out of prison with an old debt towards the KGB, he is forced to go back to his old ways. If you love poker, drama and tension that will keep you on your toes, you shouldn't miss Rounders.

21 (2008)
21 is an extraordinary drama based on a true story. Micky Rosa (Kevin Spacey) is an eccentric math professor that teaches six MIT students to count cards in blackjack and takes them to Atlantic City to win millions at blackjack tables. However, power and greed kick in among the students and their entire plan goes wrong. What follows is a thrilling affair filled with betrayal and trickery. If you are a blackjack lover interested in card counting, you're sure to enjoy 21.
The Gambler (2014)
This is another gambling movie centered around blackjack. Mark Wahlberg (Jim Bennett) is an English professor and a passionate blackjack player with a $200,000 mob debt. After borrowing money from two loan sharks, he only has one roulette spin to pay off both debts or else he'll die. The Gambler is undoubtedly fun for blackjack enthusiasts, but it also shows how bad things can go if you don't control your gambling.

Mississippi Grind (2015)
Gerry (Ben Mendelsohn) is a real estate agent and gambling addict, and Curtis (Ryan Reynolds) is a passionate Texas Hold 'em lover. They meet at a casino in Iowa and decide to go on a trip to New Orleans to win big in high-stakes poker. They manage to win half a million dollars and then split the money but also part ways. Since the couple is very impulsive, not everything goes according to their plan. Hence, you can expect plenty of humor and action along the way.
Molly's Game (2017)
A severe injury at an Olympic event ended Molly Bloom's skiing career. So, she builds an underground poker empire for business tycoons, Hollywood celebrities and the Russian mafia. Everything goes well until a series of bad decisions makes her a subject of an investigation by the authorities. The FBI arrests her and indicts her for illegal gambling, and she is sentenced to a $200,000 fine, one-year probation, and 200 hours of community service.
Croupier (1998)
Jack Manfred, played by Clive Owen, is an ambitious writer unable to get by. He decides to take a gig as a croupier and soon finds himself pulled deep into a world full of lies and deception. His love relationship slowly falls apart, and he agrees to be the inside man for a robbery planned by one gambler at the casino he works in. Plenty of action follows, and the whole operation is a success. Croupier is an excellent gambling movie that allows you to examine the characters and their struggles deeply.

Ocean's Eleven (2001)
Ocean's Eleven is among the most popular gambling movies ever produced. It's a heist comedy that takes place in Sin City. Danny Ocean (George Clooney) and Rusty Ryan (Brad Pitt) are friends and partners in crime. They plan a massive heist of $160 million from the lover of Ocean's ex-wife Tess (Julia Roberts), and it's quite an adventure. Ocean's Eleven is an action-packed movie that you are sure to enjoy.
The House (2017)
An American couple decides to start organizing gambling nights in their friend's basement to raise money for their daughter's tuition. Everything runs smoothly until the authorities get suspicious and start investigating. After a series of hilarious events, they finally have the money and pay for the scholarship. The movie stars the hilarious Will Ferrell and Amy Poehler.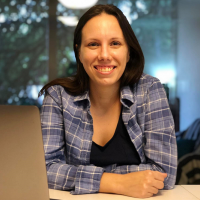 Milena Petrovska
Updated: 28 May 2021
Milena started her journey in the iGaming industry as a full-time English Content Writer back in 2014. It didn't take long for her to become passionate about this fast-growing mark...