When talking about the best places to gamble, most people would associate Las Vegas as the very center of the activity. After all, Las Vegas is known as the Sin City and the Gambling Capital of the World. Thanks to its impeccable marketing, many of us would love to visit the most popular city in Nevada. Yet, many other places around the world provide a one-of-a-kind experience for gamblers, as well. Visiting these best casino destinations will open new perspectives for you and give you the chance to relish rich gambling cultures. That's why we listed the best gambling cities globally. Take your pick and book your trip!

Las Vegas, US
With over 120 land-based casinos on its territory, the Entertainment Capital of the World tops our list of the most popular gambling destinations. Known for its extravagant lifestyle, it has much more to offer besides its gambling roots. The luxurious resorts, spas, and hotels make it the perfect casino stop for most thrill-seekers. Additionally, you can experience fine dining adjacent to a fair share of celebrity appearances in casino lounges. The Las Vegas Strip gambling market was the largest in the US in 2020 and worth $3.65 billion. Some of the best places to gamble when in Las Vegas include:
The Venetian

Bellagio

Flamingo Las Vegas

London, UK
Any experienced gambling would expect to see London among the top gambling cities in the world. The United Kingdom capital boasts some of the best casino destinations ever since it legalized betting shops and gambling facilities. If you're visiting the West End area, then you can enjoy a great movie before going in for some table game action. On your way there, you can also try some gambling-on-the-go as the UK has some of the best online casinos, as well. This spot also boasts the largest online gambling market in Europe. You can live the dream of paying a visit to a few iconic casinos over at Chinatown too. If you want an authentic UK place to gamble, we highly recommend you make a stopover to these famous casinos:
Golden Horseshoe

Maxims Casino Club

Hippodrome

Monte Carlo, Monaco
There's no writing about famous gambling cities and not mentioning Monte Carlo. Once you step foot in Monte Carlo, you will feel like you're in a James Bond movie. Get ready for an even more sophisticated experience here. Like in London, you can gamble for the biggest prizes while relishing bets for a minimum of one cent. This city has classic casino palaces whose buildings date back to the 19th century. These gambling spots have a stricter dress code as well, so make sure you prepare in advance. However, some of the casinos below let visitors rent shirts and jackets as many tourists come unprepared. It's not only famous, but Monte Carlo is also one of the most elegant and prestigious gambling cities too. Here are some three renowned casino stops you must make when in Monte Carlo:
Sun Casino

Monte Carlo Bay Casino

Casino Café de Paris

Reno, Nevada
There are several best gambling cities in the US, and Reno is one of them. If you want to try another city located in Nevada besides Las Vegas, this charming spot is the ideal choice for you. Reno has a more relaxed and less chaotic environment compared to Sin City. Although it currently sits at 20 casinos, 'The Biggest Little Town in the World' can offer the same unique gambling experience. Some popular places to gamble in Reno are:
Atlantis Casino Resort Spa

Peppermill Hotel and Casino

Eldorado Hotel and Casino

Macau, China
We know Las Vegas is regarded as the Gambling Capital of the World. Yet, Macau continues to compete with it for the title and is continually recognized among the best gambling destinations globally. While it may be primarily attractive due to its size and geolocation, this gambling spot has attracted a significant international audience. An interesting fact is that Macau is the only place in China that allows betting. Nowadays, more money gets staked here than at any other global spot. The destination is well-known for having the largest casino floor of 376,000 square feet. Notable brick-and-mortar gambling facilities in Macau include:
The Venetian

Lisboa Casino

MGM Casino

Rio Casino

Baden-Baden, Germany
This small town near Stuttgart, Germany, is home to one of the most visited spas and casino resorts globally. While it doesn't qualify as one of the largest gambling cities, it sure guarantees lots of fun and world-class action. Baden-Baden Casino is the only casino you will find here. However, it's one of the most elite places for gambling in Europe and requires a dress code to enter. Known as Spielbank to the locals, this 300-year-old building provides a fantastic and modern gambling journey. You will find a diverse range of over 128 machines and 17 gaming tables. Considering that Germany's GGR reached €14.3 billion and that gambling is a popular hobby among locals, seeing Baden-Baden on this list shouldn't disappoint you.

Marina Bay, Singapore
Like the other listed places, Singapore is another magnificent pick from the best casino destinations for gamblers worldwide. It's also one of the gambling capitals of the world and a popular spot for vacationing. Marina Bay Resorts has the most upscale casino in the world built here – Marina Bay Sands Casino. This building has the biggest atrium casino worldwide, which features four floors for gambling alone. The range of gambling options at this casino is no joke. It provides 2,300+ slot machines, which is impressive by itself. This structure also has the largest rooftop pool, where you can admire the captivating skyline.
More of the Best Gambling Destinations Around the World
The gambling locations mentioned above are the crème de la crème for gambling aficionados. Still, our beautiful planet is a vast place with so much more options on offer. Below, find some additional gambling cities you'd want to have on your travel bucket list.
Atlantic City - New Jersey

Niagara Falls - New York

Ontario – Canada

Salzburg – Austria

Nassau – Bahamas

San Juan – Puerto Rico
Some of these destinations, like Atlantic City, are the biggest gambling cities in the world. Others like Salzburg are small yet charming options. Whichever you choose, you won't make a mistake, though. They all have a solid selection of places to gamble that offer an excellent atmosphere and quality casino action.
Final Thoughts
Gambling enthusiasts can choose between many gambling destinations across the world. From Las Vegas to Macau and then Germany, the options are plenty. Each of the gambling spots listed here is sure to provide you with unforgettable times and impeccable casino action. So, just choose one of our best places to gamble and start planning your trip right away.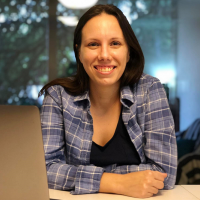 Milena Petrovska
Updated: 13 Aug 2021
Milena started her journey in the iGaming industry as a full-time English Content Writer back in 2014. It didn't take long for her to become passionate about this fast-growing mark...