Game providers constantly come up with new features in their slots, and one that seems to be extremely popular right now is the 'buy a bonus' feature. These features allow you to pay to start a bonus round, and since bonus rounds are what most players are after, it's naturally become a huge hit! Gone are the days when you have to play spin after spin after spin, sometimes counting in the hundreds, before a bonus is triggered. Now, thanks to bonus buy slots, you can simply pay to start it whenever you want. Perfect! Or…?
Pay to Get Free Spins and Other Bonuses
As we all know, it's usually the bonus rounds in a slot that is the most likely to pay out the huge wins, and that's why we all want them. How often a bonus like this is triggered is, however, anyone's guess. Sometimes you can be fortunate enough to get them with just a couple of spins in between, while other times, you'll have to spin hundreds of spins before you finally get to enter the bonus round. Most often, you'll need three scatters or bonus symbols lining up just perfectly to make this happen. And as always, with RNG games, there is no telling when that will happen. At least, that used to be the case before the buy bonus feature on online slots hit the market.
Lately, more and more slots are released where you can pay to trigger free spins or whatever other kinds of bonus feature the game has. In some online slots, you'll pay a fixed amount to activate it, and this can be somewhere between 50x and 100x your bet per spin. In other progressive slots, you'll be collecting a token of some sort that will eventually trigger the bonus. The more tokens you already have, the less it will cost you to pay to start the bonus.
How to Buy a Feature on Online Slots?
With bonus buy feature slots, you don't need luck as much as you need money to get the best experience on the game. Every game has its own rules and prices. Typically, you'll see the "Buy Bonus" button somewhere around the reels. When you click on it, a pop-up will reveal the feature's cost and what you get for it. Expect to get a number of spins or trigger a pick-and-win slot machine feature. Other options are on the menu now that online slots come with all kinds of mechanics.
Once you confirm your purchase, the adequate amount of money will be removed from your playing funds. Most online slot machines will trigger a spin and land the symbols necessary for activating the bonus game. Then, whatever you paid for will happen. Slots where you can buy bonus don't promise or guarantee any winnings. So, you may buy 15 free spins and win nothing or win a massive payout. No rules here.
Best Bonus Buy Slots
It seems like new slots with the 'buy a bonus feature' are released almost weekly now. Here at GoodLuckMate, we're reviewing a whole bunch of new slots every week, and you can always stay informed by following our blog about new slot releases. However, even though we love new slots, we already have some favorites. Here's our online bonus buy slots games list we believe everyone should try out:
Casinos With Bonus Buy Slots
If you've had enough wondering how to trigger the bonus on slot machines and want to try your luck with a different approach, let us help. We already provided you with an online bonus buy slots list of the top titles. If you open any of them, you can test out the gameplay in free playing mode right on our website. Alternatively, you will see the best casinos that offer each of the respective titles.
However, it's also good to know what providers typically release buy bonus feature slots and what casinos offer them. As far as game suppliers go, we must mention the likes of Quickspin, NoLimit City, Pragmatic Play, Relax Gaming, and Yggdrasil. Naturally, many other iGaming brands have joined the craze, including ELK Studios, iSoftBet, and NetEnt.
As you can guess, all the best online casino sites work with all or some of these providers. Some of the leading casinos where you can buy bonus feature on online slots are:
Things to Consider When Playing Slots With Buy Feature
The concept may seem cool at first sight. And it really is. However, there are some things you must consider before you purchase a bonus feature. We listed the essentials below to help you make better choices:
Is it profitable – many times it's not, so don't have high expectations.
Is there a win guarantee – often there isn't, so set your expectations straight.
Do you get to choose – sometimes there are multiple bonus features, and you get to pick which one you want.
Impact on active bonus – may be against the rules and considered betting more than the max bet set in the bonus terms.
Geo-restrictions – some jurisdictions don't allow bonus buy slot machines, like the UK, for example.
Will You Win by Only Playing Bonus Rounds and Free Spins?
Choosing not to play any regular spins on a video slot with a buy a bonus feature can be tempting, but will it pay off in the long run? The answer to this is, without a doubt, no. Even though you can be lucky and land massive wins in a bonus round, you will, on average, win less than what you pay to trigger the bonus instantly. If the average win were higher, the casinos would lose money, which is the case for all types of wins in a slot, whether you buy a bonus or just play regular spins.
So, even though we do love bonus buy slots and this new type of feature, it should, without a doubt, be used with caution. Use it when you feel a bit extra lucky or when you're just after the thrill of knowing that you might have a chance to win one of the top prizes in the game.
Good Luck!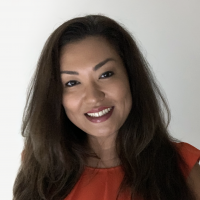 Eve Luneborg
Updated: 17 Sep 2022
Eve started working at an online casino back in 2014, and she's been involved in the iGaming industry ever since. Starting off as a support agent at LeoVegas Casino, she later took...