If you have ever traveled to India, you know it is a place of breathtaking landscapes, stunning architecture, friendly people, and, unfortunately, bureaucracy. Frequently dubbed as the greatest impediment to India's progress, its bureaucracy was declared the worst in Asia. And now, it is ready to take over the iGaming industry.
The online gaming regulation has been long overdue, but will the new measures be effective? Will the level of customer protection increase? Or will the only thing to increase be the number of state agencies and employees in the public sector?
The Public Gambling Act of 1867 Doesn't Serve the Purpose
In a world where technology evolves faster than a spinning roulette wheel, governments are often left playing catch-up to regulate the digital realm. India took its time to join the game!
I'll give you a crash course on gambling laws in India. Gambling of all sorts has been regulated by the Public Gambling Act of 1867. Yes, that is the year the law came into power. Do I even have to say that it hardly serves the purpose of effectively regulating land-based gambling or online gaming? However, the ancient laws are not the only thing that kept India from effectively regulating online gambling in the past.
In case you didn't know, India consists of 28 states and 8 union territories. Each state has the right to decide on the gambling law within its border. The end result is regulation that's split all over the place. So, for instance, you can play in a casino in Goa, but you can't get involved in any online gambling activities in the state of Maharashtra. It's one big pile of sticky mess.
New Take on Online Gambling
One of the main concerns of all Indian gambling laws has always been the distinction between the game of chance and the game of skill. In April 2023, Minister of State for Electronics and IT, Rajeev Chandrasekhar, announced an addition to the common mix. They reported that three newly-established self-regulatory organizations (SROs) will approve games as long as there is no betting on the outcome involved. Essentially, it made online betting and gaming legal, as long as you don't guess the result, and the game is not harmful to children.
The SROs should consist of specialists, such as psychologists, child-protection services, and those with great experience in the iGaming industry, entertainment, sports, etc. Sounds like a plan! The only problem is – it is not a good one. It is a plan that didn't take all the factors into account.
Vague Rules, Corruption, and Established Market
The main issue with the new SROs rule is it failed to define what online gambling is. The everlasting debate of skill vs. chance remains pretty much open to interpretation. The chances are, operators will simply dismiss the new directives, and continue offering games as they are.
Even non-gambling sites, such as fantasy sports, have been caught on the SRO web. According to the aforementioned Minister, all such companies will be scrutinized and informed about the outcome of the inspection. Several fantasy gaming organizations have already announced they will take action against the new law, no matter what the outcome of the assessment may be.
There is also the "harmful effect" clause. A game can be completely inappropriate for young audiences, even if it doesn't contain an element of a wager. Will censorship take place? What about all those Indian athletes and celebs that kids look up to who advertise gambling?
Then we have the corruption. Transparency.org ranks India at 85th place, with a CPI score of 40. If you ask me, things aren't exactly stellar. There is a major public concern that the members of SROs will be easily bribed and manipulated, and seeing these numbers – I understand the sentiment.
And finally, do I even have to mention that Indian authorities failed to address the issue of hundreds, if not thousands, of online gambling sites that accept Indian customers daily? They know their audience, they have great deals, and most importantly, they are out of reach to local authorities!
What About Licensing?
Gambling regulation is like slicing a cake: you need to have the proper tools, the right numbers, and a sense of foresight to do it properly. You'll want to wet the knife with hot water, do a brief calculation of how many slices you need, and then neatly handle the plates to everyone around, so there's not much discussion on what you did wrong. Everyone is busy eating the cake!
Instead, India took a bite from the middle of the cake and waits for applause. My first question is – where is the license? How they came up with the idea of self-regulation before installing a unified licensing system is beyond me.
Having a good licensing system, as well as a safety system preventing unlicensed operators from doing business, is the first step in the process. It allows both the regulators and the consumers to separate the weed from the grain. Everything else is just finesse. And it's not like India needs to be original; there are so many countries all across the globe with effective legislation that can easily be adjusted to the Indian market.
The Black Market Will Keep On Flourishing
I highly doubt SROs will have any effect on the gaming habits of Indians across the country, or their access to gaming operators and entertainment of all sorts. It seems like yet another way to make things unnecessarily complicated, to employ a handful of people, and implement policies no one cares about.
If India doesn't focus on what matters anytime soon, unlicensed casinos will continue to prey on players. I hope that is not the case, but my gut tells me I'm probably right.
This article delivers the thoughts and opinions of the author, and it doesn't represent the stance of GoodLuckMate.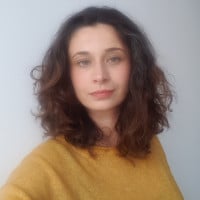 Borina Kopcic Pandur is a skilled and imaginative writer with years of experience in the gambling industry. As a writer for GoodLuckMate, she specializes in crafting detailed and engaging casino reviews that offer a fresh perspective on online gambling. With her unique writing style and profound industry knowledge, she provides readers with expert evaluations and insightful perspectives.