Anyone who has ever played land-based or online slots is surely familiar with the so-called Royal symbols. These are the symbols represented by cards. Casino game developers usually include the highest-ranked ones – Ace, King, Queen, Jack, and 10. Sometimes, you may even find random 9s and 8s all over the reels. Well, this week, I'd like to dedicate my opinion piece to these Royal symbols and why they shouldn't be used anymore. It's the 21st century, iGaming is constantly expanding, and we see innovative features almost every month. In this setting, I really think that Royals are just a lazy solution, and that's why I'd like to bid them goodbye. Regardless of whether you agree with me or not, I'd appreciate it if you give me a chance to support my ideas. Are you ready?
High Demand or Low Creativity
The first question I'd like to analyze is whether Royals signal high demand for them among players or low creativity among providers. I'm sure it's the latter option, honestly. As a passionate online slot fan myself, I know that seeing those card icons is always disappointing to me. Many of the people I work with agree on this. This stance is more than understandable as most players want to immerse themselves in the action. That's not entirely possible when you have such a random symbol like a King or a Queen. Plus, in most cases, providers don't even bother to give these symbols at least some ornaments to blend them into the theme.
If an operator goes for the highest-paying ones only, that's five symbols outside the theme. Since some slots have about 10-20 symbols in total, it turns out that one-half or one-fourth of them are royals. That's everything but engaging and creative if you ask me. I must say, whenever I see a new release with these symbols, it's an instant letdown, and I rarely give those a chance. Even when the RTP is high, or the bonus rounds are cool, I still have no wish to try those slots. I believe many of you would agree, too. Even the classic slots usually come with fruits, bells, and sevens. I don't even like the classic slot machines, but they're still more original than reel machines with Royals.
Is It That Hard to Create Literally Anything Else?
One thing I don't understand is the effort that goes into creating a Royal symbol versus the effort into creating literally anything else. I don't honestly know whether game developers can reuse Royals. If that's a thing, then they're lazy. If that's not the case, then they're not creative. Both options aren't good.
Let's say you spend some time designing an icon with the letter K on it. My question here is, why can't you spend the same time creating a coin or a butterfly instead?
I understand that in the past these were used to represent the gambling culture. These days, though, gambling is much more than card symbols. We have social gambling that may be the future of iGaming. We have all kinds of games one can try, and VR casinos even. To me and probably many other iGaming fans, gambling isn't associated with the Royal symbols on cards. When thinking of online gambling, I think about all the awesome features that have been invented over the years. I definitely don't think about some trends that were attractive decades ago.

Royals Ruin the Overall Experience
I recently read an interesting piece on First Lessons in Slots with Guy Hasson. He's an iGaming veteran who worked with Playtech and Playtika. In Lesson 2, he talks about the importance of the slot symbols. Hasson reveals how he noticed a theme in the responses and feedback from players. They would all admit to losing themselves into the world of the game they were playing. Some of them would play for hours on the same slot machine with the same symbols.
All of this was possible because good animations and sounds could help a player immerse in an adventure. They're not spinning reels and hitting symbols. They're with Gonzo, trying to find El Dorado. They're a burglar trying to get away with a money heist. Naturally, random Ks and Qs don't quite contribute to the overall experience. Instead, they actually ruin it as they take the player out of the thematic storyline. That's why in his piece, Hasson advises having themed solutions even for the low-paying symbols.
In Lesson 3, he even focuses on the Royals and reveals that players prefer games without them. According to his experience, slots without Royals were more 'graphically rich', and players preferred them. Overall, the Royals are fine if the operator wants to create a classic or retro slot machine for old-school players. Still, those who want to establish themselves as innovators should give up on them ASAP.
Sorry Royals – I Won't Miss You
Well, that was my take on why game providers should bid farewell to the Royal symbols when designing slot machines. For now, I just think that game suppliers should focus on innovative and creative solutions. In my opinion, card symbols just don't fit that strategy. I want to see symbols that come to life. I want symbols that help the storyline progress. Even if these are simple images that don't do anything, they'll still be better than randomly inserted 10s and Js.
Everything moves forward. With that, some things are bound to stay in the past. I'd love to see that happening to the overused card symbols. Sure, treat us from time to time with them. Who knows, maybe I'll be even excited to see them after they've been gone for a while.
Until then, I can only hope that Royals will become history any day now.
This article delivers the thoughts and opinions of the author, and it doesn't represent the stance of GoodLuckMate.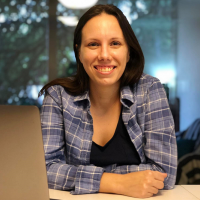 Milena is second-to-none when it comes to researching, reviewing, and recommending top online casinos. She stops at nothing when it comes to getting all of the facts and figures straight in each of her expert reviews. Plus, having worked as a writer within the iGaming industry since 2014, Milena has seen it all and is familiar with every aspect of online casinos.