Playing slot machines, roulette, blackjack, and other traditional table and card games fall within the scope of casino gambling. This activity is popular among millions of people worldwide, and it's available both online and offline. Thanks to real money casino gambling, the sector has grown and seen record-breaking results over the past decades. Would you want to learn more about this industry, its typical demographics, and the latest market trends in different countries? If so, scroll down and check out our ultimate list of must-know casino statistics.
Casino Statistics – GoodLuckMate's Top Picks
The market size of the global casino and online gambling industry was $231 billion in 2021.

The global casino industry employs over one million people.

Online casino gambling represents nearly 50% of the total casino activity in Nordic countries.

Casino de Genting in the Genting Highlands in Malaysia is the largest casino in the world by hotel rooms.

WinStar World Casino in Oklahoma has the largest casino floor in the world.

Las Vegas Sands, MGM Resorts, and Caesars Entertainment are the top casino companies worldwide by revenue.

Casino di Venezia is the oldest casino in the world.

There are over 2,000 online casinos on the market.
Casino Industry Statistics
The casino industry is a significant revenue generator in any country with regulated gambling. It also opens jobs and drives tourism. So, let's see some figures and a complete casino industry analysis that shows just how important a well-regulated casino market can affect various sectors.
The global casino and online gambling sector's market size in 2021 was $231 billion.


The casino industry employs more than one million people at about 5,300 establishments across the globe, show

casino employment statistics

.

Some forecasts expect the global gambling market to reach $876 billion by 2026, while the casino segment will reach $153.1 billion.


By 2026, the US gambling market is expected to reach $262.4 billion, whereas the Asia-Pacific one is forecasted at $322.4 billion.

Ever wondered

how much does a casino make in a day

? Well, in 2019, the average casino earnings stood firm at $1.9 million per day.

In-depth

casino revenue breakdown

shows that about $662,000 of this amount came from gaming wins. Other top revenue generators for casino resorts include rented rooms ($531,000), food served ($302,000), beverages sold ($143,000), and other services ($297,000).

Most UK consumers see gambling ads on TV (76%), but other popular channels include posters and billboards (56%), newspapers (45%), and radio (41%).

UK

casino marketing statistics

reveal that 6 in 10 consumers see gambling adverts and sponsorships at least once per week.


The same research shows that more than one-third of gamblers were prompted to spend money gambling after seeing such ads.

About one in six people follow casino brands' social media profiles, and their typical profile is males aged between 18 and 44.

The gross

casino profit margin

for the casinos and gaming industry in Q4 of 2021 was 61.99%. The EBITDA margin was 27.59%, while the operating margin was 11.87%. According to CSIMarket, the industry has a gross margin ranking of 35 within the service sector.
Casino Stats by Country
How casino gambling is perceived and accepted in one country depends on various factors like culture and religion. That's why analyzing the casino revenue statistics, trends, and evolution is so drastically different depending on the region of interest.
Australia has the most casino gamblers, boasting more than 6.8 million regular players. This figure represents more than 39% of the country's population.

Gambling is also popular in Singapore, as nearly 52% of Singaporeans gamble at least once in their lifetime.

The UK is another top market for casino gambling. About 46% of the country's population gambles regularly. Yet, the

latest gambling addiction statistics

show that the problem gambling rate in the country has decreased from 0.5% to 0.3%.

The newest

casino statistics by country

reveal that the United States is the country with the most casinos. It's home to 2,107 casinos and followed by Romania (309), Canada (211), Mexico (209), and France (189).

The non-remote casino sector in the UK recorded a GGY of £67 million between April and September 2020.

The remote betting, bingo, and casino sector in the UK recorded a GGY of £3.1 billion during the same period. Latest British

casino statistics

show that the remote casino GGY made nearly two-thirds of the total with £1.93 billion.

USA Casino Stats
While online gambling has been a hot potato in the United States, the country has been going strong with land-based casino gambling. Moreover, the states have been slowly opening their markets to internet operations, as well. That's why the country remains an important place for both operators and experts.
The American casino industry is worth $261 billion and provides 1.8 million jobs throughout the country.


Las Vegas casino employment statistics

show that the strip's hospitality and leisure sector held about 292,000 jobs. Many of those are in the city's popular casino resorts.

The USA's annual commercial casino industry gaming revenue was $29.98 billion in 2020.

About 90% of American casino properties reopened by the end of 2020.

America's commercial casinos lost over 45,600 business days in 2020 due to pandemic-related closures.

In 2020, 25 American states with commercial casinos saw a decline in annual casino consumer spending.

New Mexico saw the biggest decline of 78.8%, from $244 million to $51 million, the US

casino gaming industry statistics

show.

South Dakota casinos saw the lowest drop of 4.5%, from $110 million to $105 million.

Las Vegas ($3.65b), Atlantic City ($1.4b), and Baltimore-Washington DC ($1.31b) were the top American commercial casino markets in the country in 2020.

Commercial casino gaming revenue in the country dropped by 31% to £30 billion in 2020.

Indian casinos saw the gross gaming revenue in 2020 drop by 19.5% to $27.8 billion.


In 2019, the GGR totaled $34.6 billion and was 2.5% higher compared to 2018.
Online Casino Stats
A vital part of any casino industry statistics is the online casino vertical. Its importance was highlighted during the global pandemic when land-based casinos were closed down, but the online ones expanded. People love playing casino games on the internet because it's safe, convenient, and versatile. That's why there are thousands of iGaming sites serving consumers from all corners of the world.
The latest figures show that about 2,000 online casinos are available on the internet.


The top-performing online casinos generate more than $10 billion a year. Per the internet

casino statistics

, Flutter Stars Group ($5.28 billion), GVC Holdings ($4 billion), and Bet365 ($3.5 billion) lead the way here.

Fun research has compared the values of different industries to show how powerful the online casino market is. While this sector was valued at about $60 billion, Hollywood was worth $42 billion. Facebook, however, ended up on the top with its worth of about $85.97 billion.

The global online casino market is forecasted to reach $230.9 billion.

Online casino statistics

show that internet casino gaming in New Jersey, Delaware, West Virginia, and Pennsylvania surpassed $1.55 billion in 2020.

Remote casino gambling in the UK was a GGY of £1.93 billion between April and September 2020. Most of that, or £1.34 billion, came from slots.

Roulette, blackjack, and peer-to-peer poker saw GGYs of £242.71 million, £94.11 million, and £78.94 million.

The total remote casino turnover for the same period was £55.15 billion, the UK

online casino industry statistics

reveal.



Casino Tourism Stats and Facts
Casinos are much more than places of entertainment. In fact, in places like Las Vegas, Macau, and Monte Carlo, casino resorts are major tourist attractions. The latest Las Vegas revenue statistics show that 73% of Sin City visitors were there to gamble, for example. Millions of people book trips just to visit glamorous casino trips and unwind for days. Some do it because gambling is illegal in their countries, and others just because they can. In any case, casino tourism is a real thing!
According to the

casino attendance statistics

, UK casinos welcomed about 19.23 million visitors between April 2010 and March 2018.


In 2017, France had the most casino player visits. The country's casinos recorded 33 million visits.

It was followed by Great Britain, where 19.72 million casino visits were recorded.

According to the Statista

casino visitors statistics

, the top five list is rounded up by Portugal (6.5 million), The Netherlands (5.84 million), and Switzerland (5.57 million).

European countries with the least casino visits in 2017 include Montenegro (31,000), Serbia (141,000), San Marino (174,000), and Finland (295,000).

According to the

casino resort statistics

, Casino de Genting in the Genting Highlands in Malaysia was the largest casino by hotel rooms worldwide.

This casino boasts 10,000 rooms, and it's followed by Sands Cotai Centra in Macau (5,696) and the MGM Grand Hotel & Casino Las Vegas in the United States (4,968).

WinStar World Casino in Oklahoma, USA, boasts the largest casino floor in the world at 600,000 square feet.

The other top three casinos by casino floor size are Venetian Macau in Macau (546,000 square feet) and the City of Dreams, Macau (420,000 square feet).

Las Vegas Sands, MGM Resorts, and Caesars Entertainment are the top casino companies worldwide by revenue. Their respective 2019 revenues were $13.74 billion, $5.16 billion, and $3.47 billion.

Per the latest

casino tourism statistics

, casino tourism is the leading travel sector in gambling hot spots.


Macau has 33 casinos that contribute about 50% of the destination's economy.

Australia sees about one million Chinese gamblers each year.

Crown Casino Melbourne manages to attract nearly 11 million tourists each year alone.

The latest

casino spending statistics

show that the biggest spenders per capita are Australians ($934), Singaporeans ($722), and Finns ($508).

These consumers are followed by those in New Zealand ($461), the United States ($427), and Japan ($444).
Fun Casino Industry Facts
When discussing the lucrative casino industry, experts often focus on everything revenue-related. However, many readers will find it surprising how many fun stories and facts there are about casino gambling. Nothing is traditional in this fast-paced market where tons of cash is in play. Below, we list some surprising and entertaining casino facts you'll indeed find amusing.
Among the most unusual

facts about casinos,

we have Nevada State Prison's casino for inmates that operated for 35 years. Inmates could bet on sports as well as play poker, craps, and blackjack.


London's Grosvenor Casino owns the smallest casino in the world, situated in the back of a cab.

Monte Carlo Casino in Monaco is among the most popular gambling destinations in the world. Yet, it's illegal for Monaco citizens to gamble there.

While Las Vegas is possibly the

most popular casino destination in the world

, the place called the Gambling Capital of the World is actually Macau.

According to the latest internet

casino statistics

, the current biggest progressive jackpot win at an online casino is €19,429,358. It was hit by a Belgian player at Napoleon Casino on the popular Microgaming slot Mega Moolah.

Other

major online casino wins

include €18,915,721 on Jungle Mega Moolah, £15,183,085 on Book of Atem WowPot, and €17,860,868 on Mega Fortune.

Some of the craziest illegal casinos include gambling dens hidden in cheese shops, places where you get with a secret elevator, and 20,000 square-foot mansions. It seems that when people want to gamble, they will find a way to do so.

Casinò di Venezia, situated on Venice's Grand Canal and established in 1638, is the world's oldest casino.


VR casinos and casino games resembling video games are among the latest

casino industry trends

aimed at attracting younger players.

MGM Grand, Hard Rock Hotel, Caesars Palace, Harrah's, and Planet Hollywood are the most popular casino brands in the US.


The percentage of people who had a favorable opinion about these brands is 49%, 40%, 40%, 38%, and 38%.

According to the same US

casino industry facts

, 888 (10%), Ignition Casino (10%), and Flutter Entertainment (9%) were the least popular casino brands among American consumers.

Millennials found Harrah's the most popular casino company, whereas Generation Xers and Baby Boomers top-voted MGM Grand.

In the United States, Atlantic City (NJ), Biloxi (MS), and New Orleans (LA) are the top gambling cities by crime per capita. Their respective number of crimes are 7,518, 6,468, and 5,206.

​​Yet,

casino crime statistics

and studies reveal building casino establishments doesn't necessarily boost crime in the area. While street robberies are likely to increase, the general crime level remains the same.


Individuals with problem gambling cost the US system between $2,200 and $3,000 per person.

American studies have concluded that 60% to 80% of people who have committed a crime have participated in gambling activities.


Those with serious gambling problems are likely to commit more serious crimes.
Casino Industry Demographics
Every person is unique, yet some customers tend to have similar behaviors. Do men gamble more than women? What's the average age of casino gamblers? Below, we have some exciting casino statistics by gender and age that reveal how different focus groups partake in this activity.
In the UK, casino gambling is more prevalent among men than women. Namely, 43.5% of male Brits participated in gambling compared to 39.8% of female Brits.

Online casino gambling is slowly gaining in popularity across the Kingdom. The activity is still more prevalent among men (27.7% participation rate) than women (21.8% participation rate).

In another casino gambling heaven – New Jersey – the overall casino gambling participation rates are much higher. About 72.8% of men and 66.9% of women in the state gamble at least once a year.

Casino statistics by age

show that the highest participation rates of casino gambling in the UK are seen among consumers aged 45-54.

It's also fun to note that Millennials are the overall biggest online casino spenders.

Even the preferred casino payment methods vary depending on the player's age. Millennials prefer paying with debit cards, while Gen Xers mostly pay with credit cards.
Final Words
Casino gambling remains a popular hobby for consumers around the world. This activity brings people joy and adrenaline rush even though it can potentially be dangerous if not done responsibly. In any case, the industry shows strong year-over-year results and fast recovery after the global COVID-19 pandemic. And as the latest casino statistics show, the future holds expansion and optimistic forecasts for this fast-paced sector.
Sources: Statista, Strategyr, UKGC, UKGC, CSIMarket, AGA, NICG, European Business Review,Mapping Megan, Ranker, Statista, Architectural Digest, YouGovAmerica, ARCGIS, GREO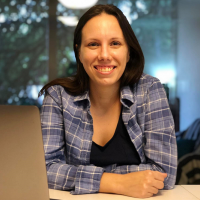 Milena is second-to-none when it comes to researching, reviewing, and recommending top online casinos. She stops at nothing when it comes to getting all of the facts and figures straight in each of her expert reviews. Plus, having worked as a writer within the iGaming industry since 2014, Milena has seen it all and is familiar with every aspect of online casinos.