One of the most popular cities in the world, where the nightlife is just as bustling as daytime is Vegas. Always a common site for Hollywood movie scenes, Vegas is a star attraction of the United States and people from all over the world flock to the sin city. But in doing so, people usually have a lot of queries that need answering, to facilitate their decision-making. Hence, here we will be talking about some frequently asked questions about Vegas.
What is the legal age for gambling?
To gamble, a person has to be at least 21 years of age. Underage people can visit the casinos, however, they aren't allowed to be around the gaming zones, even if they are under the supervision of an adult.

What is the minimum age requirement for booking a hotel room?
Anyone wishing to book a hotel room that has a casino will have to be at least 21 years old. However, this does not mean that all guests have to be 21. Except for the person booking, the other people can be younger. Some hotels don't have a casino. These sorts of hotels can be booked by people who are at least 18.
Can I go to the casinos in other hotels?
Yes, just because you are staying in one hotel doesn't mean you are limited to its casino. You are free to explore the other hotels. Some even offer free valets and parking services.
Are there any drinking laws?
To drink, someone has to be at least 21 years old. Unlike many other places, drinks are served all the time, and you can drink literally everywhere. However, a bartender may choose not to serve you if he/she feels you have had too much for the day/night.
Can I take my kids to the hotels and shows?
As mentioned earlier, anyone below 21 is not allowed to stand in the gaming areas. But some hotels don't allow anyone under 18 unless there is an adult guardian.
On the other hand, other hotels are kid-friendly. These hotels have arcades and babysitting facilities for kids. Also, be mindful of the Las Vegas Strip curfew which prohibits children under 18 to be out after 9 or 10 p.m. This is applicable in certain locations, and the children have to be with a guardian after hours.
While some shows are suitable for kids, others have adult content. The latter doesn't permit kids.
Can I take my pets to the Strip or the hotels?
A lot of places do not allow pets. But some hotels allow their guests to bring pets along. It's best to call your hotel and ask them before visiting.

What sort of transportation is available in Vegas?
The popular mode of transportation for guests in the city is taxi cabs which are readily available on the streets. You should take a taxi from the airport to your hotel, but once you reach the hotel, you can explore the city on foot. The Strip is packed and so it's best to walk around.
There are also bus services, and recently commuters can also choose the monorail and trams. Visitors can use the latter services to check out 8 major resorts and 9 convention centers.
How to get a good hotel deal?
If you wish to get a good deal in hotels, it's best to visit during the off-season. This means avoiding conventional dates. By booking online, you can compare the rates between different hotels and pick the best one. In many cases, guests get good rates by calling the hotels and checking if they have any last-minute unsold rooms.
Another way of saving money is to visit during the weekdays. The highest rates are usually on Fridays and Saturdays at night.
What are the parking facilities in Vegas?
The first hour is usually free of cost, and as mentioned earlier, many hotels offer free parking. The ones which charge you for parking usually do so after the first free hour.
Is Vegas open through the year?
Yes, Vegas is a city that never sleeps. However, if you plan on exploring the city, winter may not be a suitable option as many swimming pools are closed, the weather is colder, and you won't get the same vibe.

Does Vegas have good shopping centers?
A lot of the hotels offer good places to shop. For instance, Caesars has The Forum Shops which is a great place with a brilliant range of shops. You can also find a good range of shopping malls around the strip like the Boulevard Mall, and The Shoppes at the Palazzo.
Is Vegas safe?
Vegas is safe. However, be careful when roaming around places other than the Strip. Also, we advise using common sense and keeping your valuables safe at all times - especially in crowded areas.
Vegas is the city of entertainment and perhaps the party center of the world. If you aren't going to Vegas, you are probably missing out on a hell of a trip! And remember, what happens in Vegas…. Well, you should know the rest if you plan on visiting Sin City!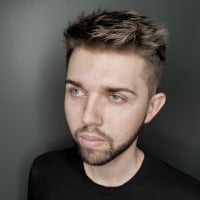 Nerijus Grenda
Updated: 20 May 2021
Nerijus is one of our top writers here at GoodLuckMate, and he knows exactly what casino players want to read about. He got started in the iGaming industry as a player, more specif...