Slot machines are one of the most popular casino games among players. They are easy to understand and don't require any special skills or complex strategies. All wins are down to chance, which makes them suitable for all types of players. Online gamblers love slots because they're loaded with exciting features that boost the gameplay. Recently, there was a poll on Bitcointalk regarding the best slot bonus features. Players were asked to pick two of their favorite ones. The results were interesting, so we thought we should share them with our readers. Let's see what matters the most to players when deciding what slots to play.
What Are Slot Machine Features?
Bonus features in slot machines are extra game elements that are triggered when certain conditions are met, often providing players with the opportunity to win additional prizes. For example, a slot might offer a bonus feature where players can win a bundle of free spins if they land certain symbols on the reels. During these free spins, you could have a higher chance of winning or might be able to trigger additional bonus features. Put shortly, the best slot bonus features will add an extra layer of excitement to the game and undoubtedly better the player's experience.
Free Spins and Other Bonus Games (45.1%)
The majority of the forum members agree that free spins are the best way for players to increase their winnings. Hence, they occupy the number one spot on our list of top slot machine features. Usually, free spins are an in-game feature triggered by special wild or scatter symbols. In some slots, free spins can be reactivated. In others, you get a fixed number but with multipliers attached. Whatever the case, players find this feature extremely helpful in improving their casino bankroll. Free spins and rewarding bonus games grant the best prizes. Players seem to appreciate that.

Graphics, Layouts, and/or the Game Developer (17.6%)
Graphics and animations are the first things you see when you open any game, and for many players, it's a hit or a miss. Players like slot games with an uncluttered layout. That way, every bit of information is categorized, which makes navigation easier. Besides, different developers have different styles, so you can expect unique online slot bonus features, gameplay, and interface from everyone. Naturally, the game developer is also an important factor to players. That's why 17.6% of the voters gave their votes to this option, which ended up ranking second.
Jackpots (13.7%)
Slot machines with attractive jackpots got third place with 13.7% of the votes from the survey participants on Bitcointalk. Most slots are famous for their incredible progressive jackpots. They're constantly increasing until a lucky player hits them. Multiplier jackpots are also well-liked among slot players on the forum. Users seem to love jackpots as slot features since they boost their adrenaline levels with hopes of hitting a life-changing prize. Everyone wants to become an instant millionaire. Hence, slots like Mega Moolah and Hall of Gods are always in high demand.
RTP (11.8%)
Return To Player or RTP rate of a slot machine is a percentage of all wagered money returned to players over time. Slot machines usually come with RTPs between 93% and 97%, and everything above 95% is considered great. Usually, it's believed that playing slots with high RTP means you'll get more prizes thanks to the overall higher payout rate. That's why RTP matters, and it's a deciding slot machine feature for many players. However, it was interesting to see that many inexperienced slot fans weren't that familiar with the concept. Usually, only those who have been reading guides on RTP knew what this percentage meant.
Volatility (7.8%)
Volatility relates to the risk associated with playing a particular slot machine. It indicates the size and frequency of the payouts you can expect to receive. Volatility or variance gives players an idea of what's to come, and that's why it's an important slot feature they always take into consideration. Low volatility slots give smaller but more frequent payouts, and they're perfect for players on a budget. Now, highly volatile slot machines rarely offer payouts, but they're usually huge and well worth the wait. For 7.8% of the voters, volatility played a role when choosing slots. Unfortunately, we have no information on whether Bitcointalk users prefer low variance or high variance slots.

Number of Paylines (3.9%)
The number of available paylines in a slot game is also an important factor for some users. The more active paylines you have, the bigger your chances of creating a combination of matching symbols. In some games, you have a fixed number of active paylines, while in others, you decide how many paylines you want to activate. Keep in mind that each active payline in the game will cost you money and add to your total bet. So, while playing with more paylines means more winning combinations available, it also means that the stakes are higher. However, for Bitcointalk slots fans, paylines don't seem essential as slot machine features.
Best Slot Bonus Features
– Bottom Line
All in all, the survey on best slot bonus features showed that players love free spins and bonus features. That isn't surprising, given that slot developers continually create unique and rewarding mechanics. There's one interesting thing we noticed in the results, though. According to the votes, it turns out that the number of paylines is the least important slot feature. This is surprising considering the growing popularity of Megaways slots, whose main mechanic is related to the changing number of paylines.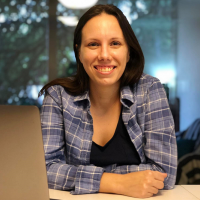 Milena is second-to-none when it comes to researching, reviewing, and recommending top online casinos. She stops at nothing when it comes to getting all of the facts and figures straight in each of her expert reviews. Plus, having worked as a writer within the iGaming industry since 2014, Milena has seen it all and is familiar with every aspect of online casinos.