Gambling is one of the most popular activities for players from around the world. Passionate gamblers love to engage in conversations and exchange opinions with other players. As a result, there are many online communities where gamblers can discuss various gambling topics. When it comes to popular platforms to do so, Reddit is undoubtedly one of the best. If you want to join communities interested in gambling and don't know where to start, let us help. This article will discuss the best Reddit online gambling sites where you can connect with people who share the same passion for gambling.
Reddit Gambling
Gambling is a significant subreddit on the site, and it's dedicated to gambling in general. This community of about 47,000 members is where gamblers can share their personal stories, gambling experiences and have a good time. People can post stories, pictures, gambling memes and leave comments on other people's posts. The subreddit is well-moderated and promotes responsible gambling.
Reddit Online Gambling
If you're a fan of online casinos and discussions regarding massive wins or sharing personal experiences, this is the place to be. This popular subreddit has 6.3k members and lots of exciting topics. Regardless of whether you want to talk about a recent win or complain about withdrawal issues, there's always someone to help. In fact, this is one of the subreddits where your GoodLuckMate is pretty active.
Reddit Bitcoin Gambling
Are you all about crypto and bitcoin gambling sites? If so, make sure to check out the Bitcoin Gambling subreddit. There are about 2,500 active members here that often share helpful tips and tricks on the topic. You can discover the best crypto gambling sites on Reddit or learn more about the reputation of existing ones. There are also lots of random discussions that will keep you informed and entertained.

Reddit Poker
Poker is the most active online gambling Reddit page, with more than 229,000 members. You will find some great poker-related topics to discuss here. There are many experienced poker players that you're sure to enjoy exchanging opinions with. Some people like to share card sets and new chips, and others share impressive stories and experiences and offer advice to their peers.
Reddit Blackjack
Blackjack has never been more popular, and on Reddit, there's an excellent blackjack community. It has more than 34,000 members and offers the answers to all of your questions. This is a friendly forum with an active user base and interesting threads. Members chatter about blackjack strategies and discuss the most popular online casinos where you can play the game. Not to mention you can find some of the best blackjack tips on Reddit.
Reddit Baccarat
The baccarat subreddit is a small community focused on all things related to baccarat. It has about 1,700 members, and you will find some helpful baccarat guides and more information about the best online gambling sites with baccarat tables. Members of this Reddit can provide gambling tips and strategies to improve your gameplay and get the most out of the game.
Reddit Roulette
Roulette has always been one of the most exciting games for players, and, of course, it has a dedicated community on Reddit. An active user base of 3,000 members offers plenty of helpful information for all roulette lovers. Members share their experiences, discuss different strategies and teach others how to play and win. So, if you want to find the most successful roulette strategy on Reddit, this is the perfect place!
Reddit Video Poker
The video poker community on Reddit is currently small, with just a little over 370 members. Members share screenshots of their wins, post questions, and give helpful advice to video poker newbies. They also discuss professional video poker, and you will find numerous opinions on whether it's attainable or not. If you're into video poker, you have a lot to learn here.

Feeling like you need some help?
Find out more

Have you heard about gambling limits?
Find out more
Reddit Problem Gambling
Gambling is a fun and relaxing leisure activity. However, it can quickly turn into a problem, so it's essential to address it on time. The Problem Gambling subreddit is extremely important. It's focused on solving this common issue and contains many helpful redemption stories. This gambling addiction Reddit community has more than 19,000 members, and it's a huge help to struggling individuals.

Reddit Sportsbook
This is one of the most dynamic sports gambling Reddit communities. Sports betting fans can engage in general discussions about sports betting. Also, they can dive into more specific conversations about football, tennis, NBA, UFC, MLB, boxing, and other sports. This community has over 330,000 members who are more than happy to answer all of your sports betting questions and dilemmas.
Reddit Counter-Strike: Global Offensive
If you're a fan of eSports, you've probably dabbled in CS:GO at some point. The CS:GO gambling Reddit page welcomes players from all over the world. Not only is it a place for enthusiasts of the game to gather and have interesting debates, but you can also find dedicated CS:GO bettors too. So, you can find some betting tips & tricks, as well as discover the best CS:GO gambling sites in 2023, thanks to this Reddit page.
Reddit Horse Racing
This Reddit online gambling community of over 23,000 members concentrates on horse racing in the US. Members discuss ongoing horse racing events and selections, and they post picks and share their wins. You can find a horse betting guide as well and pick up some tips and strategies on how to turn the odds in your favor next time.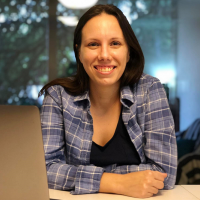 Milena is second-to-none when it comes to researching, reviewing, and recommending top online casinos. She stops at nothing when it comes to getting all of the facts and figures straight in each of her expert reviews. Plus, having worked as a writer within the iGaming industry since 2014, Milena has seen it all and is familiar with every aspect of online casinos.