It's undeniable that Twitch is one of the most globally widespread online gaming and streaming platforms. From E-Sports to Chess commentary, you can savor an array of high-quality content here. Over the past few years, there has been an increasing community of online gambling fans as well. Regardless if you are a newbie at playing casino games or a veteran, you will wholeheartedly enjoy these content creators. Fans love tuning in and watching their favorite personalities embark on a fun adventure of spontaneous slot and table game action. We have prepared a list of the most popular casino Twitch streamers that you must check out.
ROSHTEIN 656k Followers
ROSHTEIN came to the scene in 2015, and his nickname was inspired by the notorious American kingpin and gambler ROSHTEIN. Currently, ROSHTEIN has to be the most popular casino streamer on Twitch with his over 656,000 followers and estimated net worth of about $18 million. Those who follow him regularly know that his favorite destination to play is Stake Casino and that he's based in Malta. ROSHTEIN's real name is Ishmael Swartz, and he's from Sweden. These days, he boasts about 17 million views a month, and his followers love the high-stake action he provides them.
Xposed 381k Followers
Cody Burnett is the person behind the popular Xposed Twitch channel that boasts nearly 400k followers. Cody is from Ontario, Canada, and at the time of this writing, he was only 25 years old. Xposed first joined the streaming world as a gamer who played Call of Duty but then moved to the casino action in 2017. His positive energy and entertaining streams often attract thousands of viewers. His popularity turned out very profitable as Xposed has an estimated net worth of $9.6 million.
Teuf 228k Followers
Even though he's far behind ROSHTEIN and Xposed in terms of followers, Teuf is still one of the most popular casino Twitch streamers these days. Some of his streams have attracted nearly 12,000 viewers. So far, his favourite casino has been Stake, while his favorite slot seems to be Reactoonz, on which he scored his biggest win of €150,000. Teuf's name is Kylian, and he's a French casino streamer born in August 1993. Teuf has recently based himself in iGaming haven – Malta, where he keeps doing what he loves – entertaining his viewers and playing slots.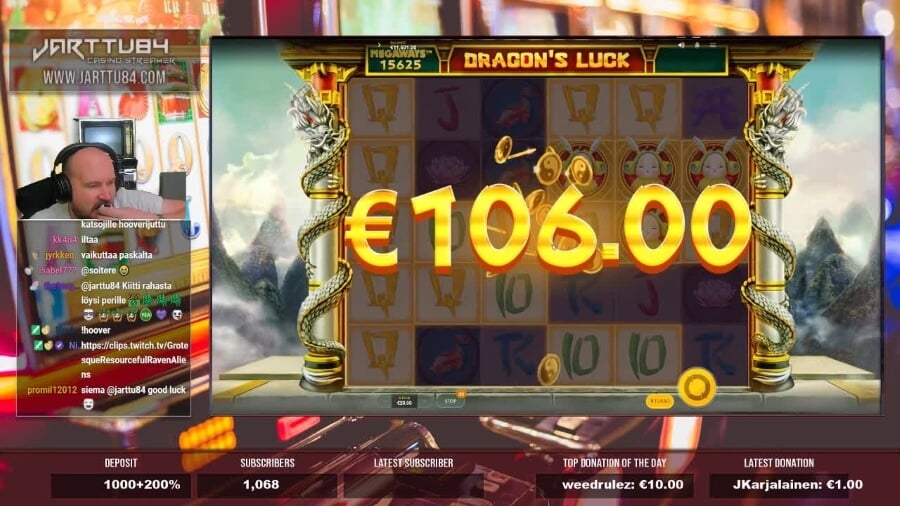 ClassyBeef 184k Followers
While most of the other casino streamers go solo, ClassyBeef is a streaming channel made of seven people. Nando, Joe, Espen, Georgi, Lamar, Jonte, and Biggo are the team behind this positive community that people know as ClassyBeef. Their favorite casino to play at is Stake.com and their biggest win so far has been €1.37 million on Land of Zenith. The BeefGang, as they call themselves, is based in Malta and is especially popular for its unique Beef Battles. They've been streaming casino content ever since 2019 and boast over 5.7 million views.
CasinoDaddy 158k Followers
How could we continue without mentioning CasinoDaddy? Sitting at 165k followers currently, CasinoDaddy is one of the most popular channels in the community. This platform, however, isn't hosted only by one steamer, yet three. Or, three brothers, to be exact. These three Swedish siblings are enthusiasts of high-stakes casino and poker games. Even if you aren't a high-stakes player yourself, you will surely relish what these guys can bring to the table. Plus, who doesn't find it thrilling when others play for the big prizes?
AyeZee 95.7k Followers
AyeZee is nearing 100k followers, so he's definitely worth your attention. Zaid is the man behind the nickname, a casino streamer who has been active since 2019. His favorite casino is Rollbit, where he mostly plays slots. AyeZee's peak viewers number is at 7.64k. Still, his popularity has been on the rise, and we expect to see him hit those 100k followers soon. Zaid is an ex H1Z1 pro, and he's also a poker enthusiast. There've been some talks that he plays with sponsored money and misleads his followers. However, his fans don't seem to mind any of this.
LetsGiveItASpin 58.1k Followers
The first personage on our list is none other than Kim Hultman, or also known as LetsGiveItASpin. This Swedish streamer is very knowledgeable about the online gambling scene and has a renowned profile in the community. He primarily focuses his gameplay on online casino slots and is a proud member of the CasinoGrounds team. Hultman is known for his humble, cheerful personality and kind-hearted deeds. In 2020, he held an outstanding 24-hour charity slot stream. Within that day, Kim raised an immense €47,715 in donations for the World Health Organisation's COVID-Solidarity Response Fund.
Jarttu84 54k Followers
Jarttu84 is a Finnish streamer that loves playing online casino slots. His reputation within the community is quite striking, as he has received millions of views on his videos. His enormous popularity, however, doesn't come just from playing slot games. On Fridays, he also likes to play other famous games like League of Legends and StarCraft 2. Nonetheless, like CasinoDaddy, he is someone that relishes playing high-stake real money video slots. Trust us when we say his videos will keep you on the edge of your seat and engaged at all times.
NickSlots 28.8k Followers
As his name suggests, Nick is primarily a slot streamer. Originating from Yorkshire, United Kingdom, he is also someone with a massive Twitch and YouTube following. If you want to check him out and his content, you can do so four times a week. You can embark on a fun adventure and experience Nick's impressive wins and some hilarious fails. Nevertheless, he also organizes massive giveaways, where you can win significant cash-grabbing prizes. We know his appealing and amusing commentary will make you want to come back to his channel frequently.
MrGoodLuckMate 1.4k Followers
Last but not least, we have our very own GoodLuckMate to close out our list of the most popular casino Twitch streamers. You can follow MrGoodLuckMate on his online casino slots, blackjack, and live dealer journey. You can catch his live streams every day except for Sundays. Undoubtedly, this is one of the most generous loyalty programs you will come across on Twitch. Those that follow MrGoodLuckMate can earn loyalty points which you can spend on Amazon vouchers later on! If this sounds intriguing, trust us when we say it certainly is. Feel free to become part of our growing family of 5.4k fans!
Why is Casino Streaming so Popular?
You may be wondering, why has casino streaming become so popular nowadays? Well, putting it simply, it's entertaining and social! Plus, the most significant benefit of these Twitch streams is that you can be all-in on the action without spending a dime. These factors have mainly contributed to the enormous growth of the online casino world on this platform. Overall, it's fascinating to watch different personalities share their excitement, knowledge, and experience with their fans. Thus, we hope to see even more casino Twitch streamers rise to the top and get the recognition they deserve.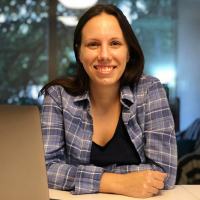 Milena Petrovska
Updated: 09 Aug 2021
Milena started her journey in the iGaming industry as a full-time English Content Writer back in 2014. It didn't take long for her to become passionate about this fast-growing mark...