The iGaming industry is highly competitive. New gambling sites show up every day, and as a result, the number of gambling companies keeps increasing. The rivalry, alongside the lucrative revenues, inspires gambling businesses to do better and keep up with the changes and innovations. Still, not all brands are equally popular or successful. In fact, there are some obvious market leaders, and it's interesting to know them. Below, you'll find our list of the largest online gambling companies. Let's see what makes these biggest gambling companies so special and better than the fierce competition.
1. Caesars Entertainment
First on our list of largest casinocompanies is Caesars Entertainment, which was founded in 1996 and is headquartered in Reno, Nevada, US. These days, the brand is known for its fierce expansion in the American online gambling and betting market. Caesars Entertainment currently owns multiple brands and has 23,000 employees worldwide as of 2021. It's an S&P 500 company that trades under NASDAQ's CZR stock ticker. Put differently, it's one of the largest publicly traded gambling companies. Caesars Entertainment reported an annual revenue of $3.47 billion in 2020, which is an impressive figure if you take the pandemic into consideration. 2021 saw a 172.83% increase in revenue with $9.47 billion. Lastly, Caesars Entertainment ended 2022 with $10.59 billion in revenue, which is an all-time high for the company.
2. Flutter Entertainment
Flutter Entertainment is one of the most respectable and largest online gambling companies in the world. It has headquarters in Dublin, Ireland. Established in 2016, the brand experienced an increase in revenue after completing a merger with The Stars Group (TSG) in 2019.
Flutter Entertainment owns numerous brands, including Betfair, Adjarabet, PokerStars, and Fox Bet. Currently, it has more than 16,000 employees and a revenue of £3.388 million for the first half of 2022.
3. Evolution
Evolution is a successful gambling company founded in 2006, with headquarters in Stockholm, Sweden. In 2020, the brand managed to finalize the acquisition of another one of the biggest iGaming companies – NetEnt. It led to some controversy and an industrial dispute that was quickly solved. During 2020, Evolution reported an annual revenue of €561.1 million. The acquisition of NetEnt and the Coronavirus pandemic certainly boosted these results. The company's revenue increased by 53% only in 2020. The following year saw a 90% increase in revenue with €1,068.8 million. In the first three quarters of 2022, however, Evolution reported €1.049 billion in revenue.
4. Catena Media
Catena Media was established in 2012, and it's one of the largest international gambling companies. Its headquarters is located in Gzira, Malta, and the company has over 400 employees. The average annual revenue of Catena Media is around €100 million. Yet, the company posted a slight rise for 2020 and completed the year with a fantastic €106 million in revenue. In 2021, Catena Media increased its revenue by 28% with €136.1 million.
5. Better Collective
Better Collective is an online gambling company whose main goal is educating users about iGaming, betting, esports, and more through multiple platforms. The company was founded in 2004 and currently operates out of twelve offices with 450 employees and headquarters in Denmark. Better Collective's 2020 report boasted $91.1 million in revenue, while 2021 saw a 94% growth with $177 million. In the first three quarters of 2022, Better Collective reported its highest revenue yet, worth $183.1 million.
6. Las Vegas Sands
Sheldon Adelson, a firm believer that conventions entice consumers, founded Las Vegas Sands in 1988. His ambition made Las Vegas Sands predominant in the Las Vegas Strip and Macau. The company's headquarters is in Las Vegas, Nevada. As a result of the pandemic and frequent shutdowns, the company's revenue decreased to $3.61 billion in 2020. However, the brand stands strong as one of the largest US gambling companies by revenue and supports its employees throughout the crisis. Hence, the company reported a growth of 44% in revenue, with $4.234 billion for 2021. However, the company's 2022 showed a 2.93% decline from the previous year with $4.11 billion.
7. bet365
bet365 is a privately held sports betting company founded in 2000 and located in North Staffordshire, UK. Although the coronavirus pandemic took a toll on everyone and everything, the company experienced only a slight decrease in revenue. As one of the largest UK online gambling companies by revenue, it ended 2020 with £2.81 billion in revenue. After all, bet365 is a well-established company with over 5,500 employees and stands behind the massively popular bet365 Casino. The following year reported an increase that amounted to £2.85 billion.
8. Kindred Group
Kindred Group is one of the biggest gambling operators in the world, with headquarters in Valletta, Malta. The company was founded in 1997 and currently owns nine brands, including 32Red and Unibet. Kindred's revenue in 2020 increased despite the raging pandemic. The company ended the year with £1.13 billion in revenue. In 2021, Kindred Group reported £1.26 billion in revenue, while the first three quarters of 2022 brought in £763.2 million.
9. Entain
Entain is one of the biggest FTSE 100 gambling companies in the world. It was founded in 2004 as GVC Holdings but decided to rebrand in 2020 and launch into new regulated markets. After some turbulence amid the rebranding, the company quickly bounced back and has been doing well ever since. Entain performed well in 2020 and ended the year with €3.57 billion in revenue, earning its place among the largest online gambling companies by revenue. In 2021, the company saw a 7% increase and reported £3.89 in revenue.
10. Light & Wonder
Light & Wonder was founded in 1973, and it's a leading software provider globally. It's a big and successful company with headquarters in Las Vegas, Nevada, and over 9,000 employees. 2020 was a challenging year for the world, and the pandemic certainly impacted Light & Wonder, too. Though its revenue saw a 19.88% drop, the company still managed to end the year with $2.72 billion. As for Light & Wonder's 2021 revenue, the figure remained the same, with a slight increase of only 0.18%.
Alternatives to These
Biggest Gambling Companies
It's fair to mention that the gambling industry is huge and ever-popular. So, it's hard to mention every brand that is going strong. In that regard, we listed a few more of the biggest gambling companies and their 2021 revenues. Some of these operate leading online casino sites, while others provide various services and supply casino software solutions.
888 Holdings - $980.1 million

IGT - $4.089 billion

Tabcorp – AU$5.6 billion

Wynn Resorts - $3.76 billion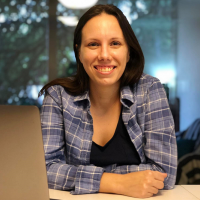 Milena is second-to-none when it comes to researching, reviewing, and recommending top online casinos. She stops at nothing when it comes to getting all of the facts and figures straight in each of her expert reviews. Plus, having worked as a writer within the iGaming industry since 2014, Milena has seen it all and is familiar with every aspect of online casinos.