RTP is an important factor for players to keep track of when playing at both online and offline casinos. After all, this "return to player" percentage helps to give you an idea of what you might win on average. Most casinos promote games with RTPs under 100% because they are in this business to make a profit. It means that if you find a game with a 100+% RTP, you can make a guaranteed profit over a set period. So, are there any of these profitable high RTP games available online? Read on as we reveal all.
The Truth About Casino Games That Offer 100+% RTPs
Nearly every casino game comes with an RTP percentage of under 100%. Casinos usually set the RTP on slot machines to around 96% on average. Card games vary depending on which bet you place and the game rules you are playing. On the other hand, video poker is a game where some casinos have pushed the RTP over that 100% line to hand the advantage over to the player. However, we can only secure this advantage by playing the perfect strategy.
So, which games, in particular, are we talking about?
Double Double Bonus, Double Bonus, and Full-Pay Deuces Wild are three video poker games that offer 100.07%, 100.17%, and 100.76% RTPs.
The only issue here is that you can only find these highest RTP online games in the gambling mecca of Nevada. You can't enjoy these profitable games online, but is there another game that opens up the chance of pushing the house edge in the player's favor?
Well, integrating the card counting strategy during a game of single-deck online blackjack gives you a chance to push the RTP over 100%. However, the right factors need to be in place, and again, these games are hard to find because online casinos are fully aware of this strategy.
Are There Any Online Casino Games Out There With 100% RTPs?
Back in the day, there was a game available to play online that gave players a slight edge with its 100.05% RTP. The game was Joker Poker, and it was only available at a select few casinos. It wasn't much of an advantage. Yet many players jumped onto the fact that making a profit was possible through perfect strategy and enough time spent playing the game.
Unfortunately, online casino lobbies everywhere took the game offline. Now there is no game available that offers an official RTP of 100% or more. However, all is not lost. There are some card games and online slots with high RTP available right now that come very close to that 100% mark. We will highlight the most popular highest RTP online slots and other casino games in the next section with their corresponding RTP percentages.
Is 96% RTP Good?
Yes, a 96% RTP is a perfectly acceptable percentage. In fact, most new casino games come with an RTP that ranges between 96% and 98%. While you can absolutely find games with a higher percentage, you can still have a productive online gambling experience with a 96% RTP slot.
Which Casino Games Have the Highest RTP?
As we already mentioned, there aren't any casino games with 100% RTPs currently available to play. That said, there are still blackjack, video poker, and even some slot games that offer variants with high RTP percentages you can check out.
Here are some examples of card games and slot machines with the highest RTP:
NetEnt - Mega Joker Slot: 99%

Relax Gaming - Book of 99 Slot: 99%

Playtech - Ugga Bugga Slot: 99.07%

1x2 Gaming - Blackjack: 99.54%

Evoplay - Blackjack Lucky Sevens: 99.60%

Felt Gaming - Blackjack Perfect Pairs: 99.63%

Microgaming - All Aces Poker: 99.92%
As you can see, all these game types get very close to the 100% mark. The All Aces Poker game is just under one-tenth of a percent from providing that long-term edge over the casino. It's not perfect, but it is close.
Where Can I Find High RTP Slots?
Most of the slots mentioned above come from big and reputable software providers. So, they should be available in the game roster at most online casinos. If you're looking for a specific online casino to meet your iGaming needs, check out GoodLuckMate's list of best online casinos with high RTP slots.
Live RTP Casinos
It's good to mention the concept of live RTP casinos, which are gambling sites like BitStarz and Bitcasino.io. These operators gives players insights on so-called hot and cold games alongside with statistics on the games' payout rates in the past 24 hours, week, or month.
When you analyze these, you'll notice that some games at some points do have RTP higher than 100%. However, that still doesn't guarantee anything. It just shows that in the past 24 hours or week, the game paid out more money than the amount of money wagered on it.
There are also cold slots where the RTP is lower than what it should be as highlighted by the provider. Again, the same logic applies here. Still, it's good to know about this concept.
Can I Improve the RTP on Every Game That I Play?
Relying on high RTP online slots alone is not the best course of action for players. Experienced players know that playing as close as possible to the perfect strategy keeps the optimal RTP percentage intact. Learn the strategies, research the best RTPs, and play the games that give you the best chance. It makes sense, right? It also makes sense to place the right bets. Some bets may look tempting with their big payouts, but they look less tempting when you check the house edge for that individual bet.
RTP is an important factor. It is one that you should complement alongside various other factors, including the game's perfect strategy. It's all about playing smarter and trying to get the casino's house edge as low as possible. There are no 100% RTP online casino games out there at the moment. Yet many come close, and sometimes all you need is a little luck to pick up big wins.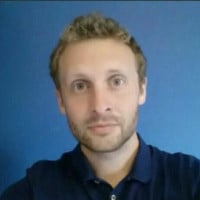 Steven is GoodLuckMate's casino veteran, having started in the industry in 2007! Although he knows everything about online gambling, it's sports betting that is his true passion. Additionally, he's not only our go-to writer for casino reviews, but he's also the one keeping the closest eye on iGaming companies, so he always knows what they are going to do next.