Anyone who has recently viewed any casino news media outlet has probably noticed an influx of a very specific type of content. News sites are simply bursting with articles about casino awards, in all letters of the alphabet. EGR, EGA, SBC, just to name a few, have taken over! Thank god websites don't have a limited number of pages – otherwise, other types of content would suffer. As you have probably figured out by now, I am not the biggest fan of casino awards of any kind. It's not that I don't think credit should be given where credit is due, it's just that I don't understand if the industry is rewarding real accomplishments at all.
No Clear Standards, Many Awards
Let's take the film industry, for example. The most famous prizes one can win are SAGs, Golden Globes, and Oscars. The big three of the movie awards season usually shortlist pretty much the same movies. Yes, occasionally, one might notice an indie outsider. Regardless, the mere fact that they frequently show appreciation for the same movie titles speaks to there being a certain level of quality and objective criteria involved. Before you even start, don't mention lobbying, as that's not why I'm here. If you are a fan of period movies and watch an Oscar-winning World War 2 drama, you probably won't ask for three hours of your life back.
On the other hand, it seems that every casino industry award has its own set of favorites, as well as its own criteria. You have to admit, it is a bit weird. The thing gets even more peculiar if you notice some downright obscure names being shortlisted. I get it, you can't give out all awards to NetEnt and GVC Holdings (insert any other popular company if you like) year after year. Even so, sometimes the nominees haven't hit the mainstream yet. That is fine as long as you are giving out some sort of award for the newcomer of the year. Yet, it often seems such brands end up in all sorts of categories, despite the fact the majority of players out there haven't even heard of them.

Why do iGaming Awards Even Exist?
I assume that the majority of players out there don't even know such awards exist. As I see it, an award, whether it be for design, music, movies, or the casinos that we're talking about, should not only reward excellence but also introduce the winner to a wider audience. If your targeted audience is completely unaware of the existence of your award, I'm sorry to tell you, but you're doing something wrong.
The main reason for this is that iGaming industry awards are often, well, self-centered and self-serving. Allow me to explain… Award events are usually the grand finale of big industry events such as iGaming conferences. Everybody puts on their best Sunday clothes, drinks champagne, and eventually, someone wins a big prize or a couple of them. In pre-COVID times, such events were regularly attended by whole teams. A big event for all of them, that's for sure, but for casino aficionados… not so much!
Yes, occasionally a gamer will notice a gold or silver image at the bottom of the website mentioning winning something three years ago. Still, that can hardly be seen as a sign of extraordinary quality. I can invest my own €3 and purchase a set of vectors online, establish BCAs (Borina's Casino Awards) and I guarantee you there'll be casinos willing to add the image to their site.
I believe that casino awards were established with a general idea of rewarding successful partners and there is no shame in that, as long as the industry makes it clear. Unfortunately, it fails to do so more often than not. Awards season has turned into patting each other on the back and celebrating how cool and hip we all are, without any solid proof that the winning companies really have the best games, support, or mobile design on the market. It's like giving your best friend a friendship medal. It's nice but it doesn't mean anything outside that little bubble of yours!

Objective Criteria are a Must
The iGaming industry has been around for a while now, and after so many years, it seems that every casino and every game provider has won at least one prize. Some casino brands even go so far as to add every nomination on their website, hoping they'll be more appealing to customers who don't give a single hoot about their 2016 mobile platform. The abundance of prizes has made them completely irrelevant, even those that used to be considered gold dragons.
Is there a way out of this mess? I don't really think there is. Awards tend to be quite useful when the industry is young and customers don't know what to expect. Also, in the past, shiny statues went into the hands of companies that really made groundbreaking games, interfaces, and features. In many ways, these industry veterans still dominate the market and, considering that they can't win every prize out there, there is not much those who organize such events can do before the entire thing gets boring.
This is not a rant about the good old days. In the past few years, we have all witnessed a remarkable level of maturity within the industry, as it gets increasingly regulated. Customers who need reliable information no longer rely on awards, but on reviews, YouTube videos, influencers, and in the end, their local authorities.
I am not saying we should cancel all these events, either. It is important to appreciate your business partners and nourish relationships that help you build your brands. However, some transparency would be much appreciated, especially if you boast about the accomplishments of companies you just rewarded. Otherwise, it gets annoying pretty soon and awards turn into something obsolete. That is how we got here in the first place.
This article delivers the thoughts and opinions of the author, and it doesn't represent the stance of GoodLuckMate.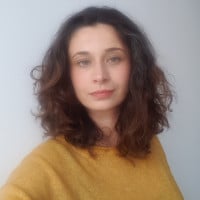 Borina Kopcic Pandur is a skilled and imaginative writer with years of experience in the gambling industry. As a writer for GoodLuckMate, she specializes in crafting detailed and engaging casino reviews that offer a fresh perspective on online gambling. With her unique writing style and profound industry knowledge, she provides readers with expert evaluations and insightful perspectives.