If you type "RTP gambling" on Google, you will get over 4 million results. Most links will lead you to articles explaining RTP and its importance. This indicator was present in the first online slots that appeared in the 1990s, so most texts and guides about this term are based on the original concept of RTPs, which has now changed.
I want to remind our readers that online slots in the past didn't always highlight their Return to Player (RTP) percentages. However, this value has become more or less mandatory for established, licensed casino software providers after a few years. Without a clearly stated RTP, these slots will not get approved.
After that, many providers started highlighting these values as they were the most important thing for the players. However, in my opinion, in many cases, these percentages are misleading and shouldn't be taken so seriously. Of course, I will present a few facts to support these claims.
Taking a Deeper Look at the RTP Value
Experienced slot players know that most slots have an RTP of 95% to 96%. It goes without saying that some of them are a bit skeptical when the RTP is below 95% (especially when we're talking about non-progressive slots). At the same time, they consider games with a Return to Player percentage above 96% a good choice. In theory, they are correct, but there are a few things many players don't consider when judging titles in this way.
First, this is a theoretical value. So, if the RTP is 96%, you can't expect to get €96 when using 100 spins (€1 each). It's almost impossible to get this amount in return. The good thing is that you can sometimes win more than this, but you should also be prepared for much smaller returns.
The numbers don't add up in these cases because they are based on sessions that last much more than 100 spins. The good thing is that some providers have started revealing exactly how many rounds it took them to get to the highlighted percentage.
So, it would be much better for players to get this info in the help section or paytable in the slot. We know that these numbers are given to the regulatory bodies, but players should know these things too. Some studios, like Hacksaw Gaming, for example, include this information. The RTPs of their games are calculated by simulating 10 billion rounds. Imagine spinning the reels 10 billion times. Now you probably know why it's called "a theoretical RTP." It would take days for players to come to this figure.
I would also like to mention my experience with test spins. When I write reviews, I usually take 100 or 1,000 spin tests. I can confirm that none of these tests is within the 95-96% range. Some of these trials led me to RTPs that go as low as 25%. It would be fair to say that many of them ended with 110%+. This makes sense because a slot is a game of chance. Also, it's not just the RTP that affects the result in the long run. You should consider the volatility, maximum win limits, jackpots, and other things. Even things that are not directly related to the game, like the casino bonus, will impact your gambling experience (and balance)
While discussing the RTP value and its relevance in 2023, we should not miss the regulations in different countries. A few years ago, some countries, like the UK, decided to set limits on the RTPs. In addition, gambling websites with an MGA (Malta Gaming Authority) license can't offer slots with an RTP worth less than 92%.
Interestingly, regulatory bodies like the MGA and UKGC set minimal RTP limits. This means that online casinos can go over the average RTP if they want to. When looking at the RTP of a game on the provider's official website, you should always think of it as a default RTP or a recommended Return to Player percentage. The actual theoretical RTP found in an online casino is a matter of a deal between the software provider and the website.
So, depending on the casino, provider, and regulations set by the regulatory body issuing licenses, you can find the same game with a different RTP. Let's take Play'n GO, for example. Its games are found in online casinos worldwide. They tend to display the highest RTP of their slots in promotional materials, which is usually slightly above 96%. However, you will also find notes that the RTP can be lower and that the final number depends on the online casino. So, the same game can have an RTP of 96.2% but also 94.2%, 91.2%, 87.2%, or even 84.2%. This is a real-life example.
Final Thoughts
To say that the RTP in slot games doesn't matter would be a mistake. However, I noticed a trend that makes this value the most important thing in online slots, which is not true.
I want to remind you that this is a theoretical value based not on a few spins, not on one hundred or one thousand spins, but on millions of spins. Such a long gaming session is impossible, even with the auto-play feature and fast spin mode on.
Also, the RTPs shared by providers might not be the same as you can expect in all online casinos. In some cases, they can change the RTP (based on different values suggested by developers). Of course, they are also limited by the bodies issuing licenses - they can't go lower than specific percentages. So, next time you want to play a slot, check the actual RTP but don't base your expectations solely on this indicator.
This article delivers the thoughts and opinions of the author, and it doesn't represent the stance of GoodLuckMate.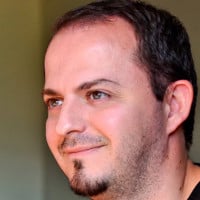 Andrej is an experienced writer specializing in online slots. He writes detailed slot reviews for GoodLuckMate, covering gameplay mechanics, graphics, bonus features, and payout potential. Andrej's expert analysis is highly regarded by both casual and serious slot enthusiasts. With his engaging writing style and deep knowledge of the industry, he is an essential contributor to the GoodLuckMate site.