Recently, I had the great honor of being interviewed by Great.com, and man did I get some tricky questions! Writing and talking about casinos and everything that goes on within this industry comes easy to me, but talking about myself, that's always a bit more challenging. You'll be able to read the full interview over at Great.com, but let me here give you some highlights. But before I get to that, though, let me tell you a bit about Great.com. This is something quite unique within the iGaming industry. They are a company that donates 100% of their profits to charity! That's amazing, and knowing that makes me even happier to be featured on their site.
Learn more about Great.com.
Highlights From the Interview
How I got into the iGaming industry in the first place, what I do here at GoodLuckMate, and how I work were the essence of this interview. Especially this last part I personally found interesting, and it required quite some thought on my own part to be able to come up with the answers. I was, however, lucky enough to get the questions beforehand so that I could give this some proper thought. Of course, this also gave me enough time that I could have come up with something that sounds nice and makes me out to be a wonderful person and manager, but I didn't want to do that.

When I write casino reviews or other articles for GoodLuckMate I pride myself on being completely honest and pay just as much attention to the negative aspects as to the positive ones, so I decided to put myself through the same kind of scrutiny for this interview. Kinda like a "review" of myself and what I do. After all, if I can't be honest with myself, how can I expect others to be honest with me, right?
Actually, this perspective of mine in terms of how I work and specifically communicate ended up being a good chunk of the interview, and probably the most extensive part. So, for those of you that'd like to know a bit about how I work and think, you might find the interview quite intriguing. Happy reading!

You'll find the full interview here: https://great.com/casino-talks/eve-luneborg-from-goodluckmate/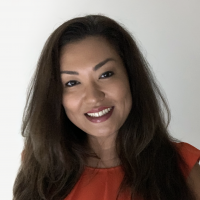 Eve started working at an online casino back in 2014, and she's been involved in the iGaming industry ever since. Here at GoodLuckMate, she's our go-to writer for in-depth guides, specialising in anything related to payments and account verification, table game guides and even casino and slot reviews. Eve is also religiously following industry news, keeping a close eye on any regulatory changes, new game releases, upcoming trends and much more.