I spend a good share of every day scrolling through LinkedIn reading iGaming news. Latest game releases, cool game mechanics, and award ceremonies are the typical posts that appear. A few days back, though, the article that got my attention was about possible illegal activities by Evolution. Yes, I'm talking about the most popular and successful provider of live dealer solutions, as well as the owner of a few other respected iGaming brands like NetEnt and Ezugi. Such news surprised me and, in my opinion, opened Pandora's box of a kind. While Evolution quickly dismissed such claims, there indeed are some things I'd like to discuss in today's article.
First Things First – What Supposedly Happened?
If you're not familiar with the scandal, let me briefly explain what happened. An unidentified person reported Evolution of accepting illegal wagers from unregulated and banned markets to the New Jersey Division of Gaming Enforcement (DGE). It seems that private investigators worked on building the case against the company.
They supposedly provided proof in the form of videos and screenshots of playing Evolution games from restricted territories. They did this by using VPN services that generated IPs from countries like Syria, Sudan, and Iran. The accusations further claim that Evolution's games were offered by unlicensed operators in Spain, Sweden, and Italy.
Who hired these investigators remained unknown at the time of this writing. True or false, the news spread across the industry and erased about $3 billion of the company's total value.
Evolution said that none of this was true. The company explained that it operates on licensed and regulated markets only. It also explained that running Know Your Customer (KYC) procedures and handling customer funds wasn't their domain. Instead, operators have the obligation for that part of the user experience.
Do Game Providers Turn a Blind Eye to Illegal Activities?
Now that you know what happened let me discuss a few points of interest regarding this scandal. First, I'd like to start with illegal gambling activities and whether game providers turn a blind eye to them.
In one of my past opinion pieces, I discussed whether it was possible to prevent illegal casinos from working on regulated markets. There, I also mention the part that game providers have in this serious and dangerous issue. The event with Evolution shows how lack of action from those that power the casino games and platforms fuels illegal activity.
Naturally, Evolution's foul play still hasn't been proven, and it may never be. However, it still opens many questions regarding how dedicated game developers are when it comes to unregulated markets.
Of course, top industry players like NetEnt, Play'n GO, Yggdrasil, and Playtech hold all the necessary approvals to operate in various countries. But what happens when players get creative? An anonymous source from the company supposedly claimed that Evolution was aware when customers used VPNs. Why wasn't such activity banned or restricted immediately if that was the case?
Should providers push for KYC verification in suspicious cases when there's a sign that someone's playing with a VPN-generated IP address? I believe that if game providers stepped up their game when it comes to fighting illegal gambling, we'd see much better results much faster.
I am familiar with the industry from a player's point of view and as someone writing and reading about iGaming for many years. Still, I haven't been directly working with game providers to know all the ins and outs of their operations. I'm sure there are financial, legislative, and even technical struggles that can't be so easily overcome. From what I know, though, I think that some brands aren't taking their role in regulated and responsible remote gambling seriously enough.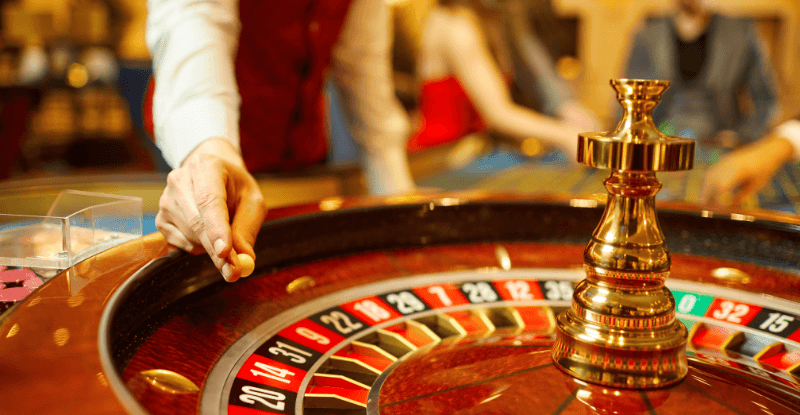 Are the iGaming Brand Wars Here Already?
Another interesting point from all of this is the possible start of the iGaming brand wars. There are still no details on the actual party behind the scandal and allegations. According to industry experts, there are two most likely scenarios – a sneaky competitor or an even sneakier investor.
In the first case, a brand that plans or it's already present in the US iGaming market wants to undermine Evolution's strong position. In the second case, an interested party intends to decrease Evolution's value before acquiring it. Both scenarios show the lengths that market players are willing to go in this lucrative industry.
After all, the latest US gambling statistics show that the country's iGaming GGR between January 2020 and August 2020 was $2.30 billion. Who wouldn't want as big a share of such a valuable market as possible?
I think that, so far, we haven't seen anything as sneaky as this incident. However, some may say this was karma for Evolution after what it did to NetEnt. Some of you may remember how the company overtook its competitor and then immediately shut down NetEnt's live division, leaving hundreds of employees jobless. Less than one year later, the predator has possibly become the prey.
If the allegations turn out true, Evolution may be facing some huge penalties and public scrutiny. I won't be so quick to judge whether the company really turned a blind eye or not. Honestly, it seems entirely possible as the ultimate fault is with the operators, not with the provider. Evolution seems to have done everything in its power to operate in regulated markets with all the necessary permits. Mishaps can happen. But mishaps like this one can be costly, nonetheless.
Do Successful Brands Even Need That Traffic?
Finally, I'd like to focus on whether illegal traffic is worth it for game providers at all. Sure, we all know that some companies like RTG and Rival seem unbothered that most gambling sites targeting US players offer their games. But what about giants like Evolution in this specific case? Or its other brands Big Time Gaming and NetEnt, or what about Microgaming?
I think that these are well-performing companies whose revenues are continually growing. They invest lots of money into innovations, staying compliant, and obtaining licenses. So, it doesn't make sense to me that they would jeopardize all the hard work just to enable illegal operators to serve players from unregulated markets. Not only it seems unlikely, but it also seems stupid. And I honestly don't think companies generating millions of dollars and investing fortunes into expansion are stupid.
While my opinion on such successful and massive iGaming providers is possibly favorable, I can't say the same for other brands with dubious reputations. Those need to reconsider their role in enabling illegal gambling activities. And if they don't do so alone, I think it's high time regulators show them the way.
This article delivers the thoughts and opinions of the author, and it doesn't represent the stance of GoodLuckMate.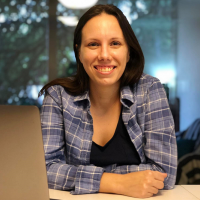 Milena is second-to-none when it comes to researching, reviewing, and recommending top online casinos. She stops at nothing when it comes to getting all of the facts and figures straight in each of her expert reviews. Plus, having worked as a writer within the iGaming industry since 2014, Milena has seen it all and is familiar with every aspect of online casinos.