The Betting & Gaming Council (BGC) has recently supported the Leveling Up whitepaper. A project outlining the UK government's plan to spread equal employment opportunities across the country. The BGC is pledging £20m to fund the education and training of those interested in the iGaming industry and those who want to grow their skillsets within. The BGC also intends to create 5,000 apprenticeship roles, so there is a lot of scope for those willing to get involved. In light of this news, I think it's a positive sign for the UK iGaming scene and for the thousands of people seeking to make their first steps in the job world. For me, those two factors come together perfectly, especially when you look at the bigger picture.
The Perfect Working Partnership
The news about the BGC funding iGaming employment jumped out at me for two reasons. The first is a serious lack of equal opportunity throughout the UK. The second reason is that the iGaming industry is the perfect place for youngsters to learn, develop, and find their feet in an increasingly tech-driven world.
It's great to see the wider employment problems being backed by the government through its Leveling Up project - I hope it gets all the attention and focus that it deserves. The BGC taking the initiative and seeing the bigger picture of being able to help people develop and grow is the key factor for me, though.
Employees Looking at the Bigger Picture
Now, the iGaming industry is not exactly the most loved in the working world. There will always be some who side against placing those coming out of college and university straight into the gambling world. But casino gaming and betting are here to stay, and if the UKGC continues to put in place all the necessary steps to keep customers safe, then the industry will surely thrive.
I won't go into the details of customer safety and gambling control. That deserves a discussion of its own. For now, I'm looking at the much-needed chance to give the younger generation a solid set of skills that can be taken into pretty much any other industry.
Learning these tech-based skills through iGaming is the driving force here. Why? The iGaming companies have the money to help and support these projects. Plus, we will always need a human touch to ensure customers are safe and kept as a priority moving forward. Let me explain further on that particular point.

Balancing Automated Technology & Human Understanding
Let's face it. There has been some fantasized talk about robots taking over. AI technology has already infiltrated the iGaming world, mostly in a positive way. But there will always be a balance required between technology and humans - until AI can understand emotional intellect anyway. If that happens, it may be time to jump on board Elon Musk's Starship and head to Mars.
But joking aside, individuals still have a huge place in the growth and development of the iGaming industry and customers' safety. An army of coders, developers, designers, and creative people will be the result of this BGC funding. While these roles are mainly tech-based, they all still need human touch and emotional intelligence to address customer welfare issues.
Creating responsible advertising and marketing campaigns, developing apps that give users tools to play and bet safely, and designing responsible games that focus on entertainment rather than money-making gimmicks - these should be all major components to any iGaming setup.
Now, BGC members have the chance to employ and train those who can instantly connect with today's generation of casino and betting customers. In short, it's a win-win for all involved.
Learning Skills at the Biggest iGaming Brands
Apprenticeship roles working at some of the top companies will bring in-demand skillsets. BGC members include Bet365, Coral, and Sky Betting & Gaming, so you can instantly recognize the potential of working at one of these huge brands. The depth of projects, the latest technology, and working alongside those who have years of experience are all worth their weight in gold.
I don't want to say that youngsters should learn their trade and move on to pastures new in other industries. Many will undoubtedly go on to forge successful iGaming careers. But the Leveling Up project is a big opportunity. One, for those looking to learn new skills, and two, for the big gambling companies who can tap into the next generation through eager employees.
I don't know the exact numbers in the bank accounts of iGaming companies, but I know enough to see that they have enough room to invest and develop. Plus, there is that old saying of "those who rest on their laurels get left behind." In such a fast-moving industry, this is the perfect chance to grow and keep on top of the game with a young and dynamic workforce.

No Better Time to Recruit Than Now
So, why not jump on that BGC funding, get some eager apprentices in, train those who want to learn, and push forward with relevant iGaming ideas that speak to the current generation of customers. The funding is there. The people who want a chance are there in abundance.
It makes even more sense after the recent pandemic. Any job opportunity is likely to get pounced upon by numerous people. Those who get the chance may stay in the industry or move elsewhere. Yet, if I look at all this from the top-down, one thing becomes painfully clear.
It is this. Major iGaming brands can recognize and act on the fact they have the capacity to give people a chance to build a career or further their skillset. Giving people a chance - that is hands down the best thing about all of this for me. The multi-million, and let's be clear, some of the multi-billion companies still get something positive from the Leveling Up project as well.
Like I said, win-win.
This article delivers the thoughts and opinions of the author, and it doesn't represent the stance of GoodLuckMate.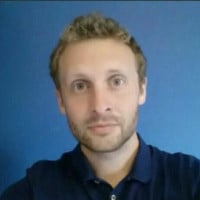 Steven is GoodLuckMate's casino veteran, having started in the industry in 2007! Although he knows everything about online gambling, it's sports betting that is his true passion. Additionally, he's not only our go-to writer for casino reviews, but he's also the one keeping the closest eye on iGaming companies, so he always knows what they are going to do next.