The recent outbreak of the Omnicron variant has once again meant that talks of lockdowns and closures have reared their ugly heads. As someone who sits around all day playing slot games and thinking about who to tip to win the Champions League this year, the effect that this has on my work is not huge. However, other parts of the casino industry could be taking a huge hit as a result. Land-based casinos could be facing an existential crisis like no other right now, with many of them being forced to adapt to survive or go out of business altogether.
Uncertain Times Ahead
On a recent trip to my University town, I noticed that a local casino that I had visited regularly had closed down. My sister informed me that it had opened up briefly back in May, only to be totally gone by the end of the Summer. As someone who writes about online gambling, I must admit that I would rarely visit land-based casinos these days. What I began to realise as I travelled around, was that this isn't a one-off occurrence.
The Covid-19 pandemic has brought many different sectors to a screeching halt. As many will know, the online gambling sector has not been as affected as badly as some others, with more gamblers turning their attention to online casinos and sportsbooks. This does, however, mean that physical casinos have taken a hit, and will no doubt continue to do so.
Shift in Focus
The rise of the Omnicron variant means that restrictions are likely to continue into 2022 and I think as a result, many casinos are going to have to rethink their approach. In order to survive, many physical casinos are going to have to pivot and build an online presence. As a freelance writer in the gambling industry, I've already begun to see this happening.
I have worked with, and been approached by, several companies in recent months who are renowned for their physical venues, not their online presence. It seems as though many of these are now realising that they need to start attracting customers online if they are to survive. This is a challenge in itself, as rebranding your casino can be extremely difficult.
Some operators are known for their physical presence, and the idea of using their products online feels alien. I also suspect that many loyal customers to specific land-based casinos choose to visit these establishments precisely for that reason. In many cases, it is the experience that these provide that will be their selling point. If they can not provide this experience, then they will inevitably lose their audience.
Change in Customer Habits
Of course, this sense of existential dread in physical venues is amplified by the change in customer behavior as well. With the rise of things like esports and cryptocurrencies, many physical sportsbooks and casinos are beginning to look out of touch. While there will always be room for going down to the shop to watch the races or heading to the casino to play cards, the times are changing, and customer demand is shifting. This has just been accelerated as a result of the pandemic.
What I do expect to happen, especially in popular tourist destinations and cities is a shift towards more localised content. With travel being off the table in some countries, and with people less willing to travel when it is available, those venues that rely on tourism could find themselves in trouble. I believe that these will all slowly start to shift towards local marketing and audiences.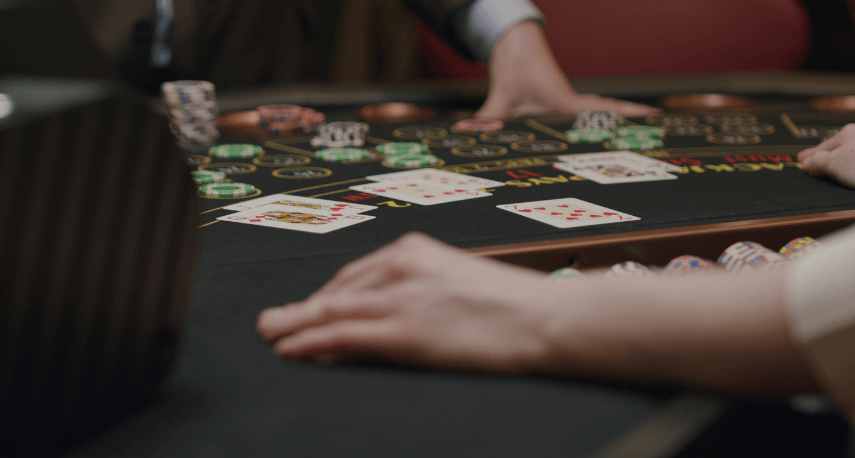 Innovate to Survive
Gambling hotspots like Macau have already started to take this on board. Many of the casinos in the destination have started to focus on visitors from China and Hong Kong, realising that they will need to rely on these to survive over the coming years.
The more innovative venues may want to take a look at the worlds of virtual reality and other live casino experiences. Last year I spoke to someone who was developing technology in the music industry that could place people in the middle of gigs from the comfort of their own homes. Could casinos do something similar? The launch of things like the Metaverse could also shape this kind of technology.
Legislation Making Life Difficult
Of course, the Covid-19 pandemic has not just had an effect on people's gambling habits. New legislations that have been brought in in various countries are also likely to have an impact. In Finland, for example, regulations that were dropped for other industries were kept in place for casinos and betting venues.
Other countries have also brought in regulations regarding gambling limits on machines. While some of these restrictions are welcomed, they will also put a lot of pressure on the industry. With many venues desperate to get people through the doors, I can't see a limit on the amount of money that people can spend being something that is going to be welcomed by casino owners.
2022 Brings the Biggest Test
I think that 2022 could be the biggest test yet for land-based casinos. Like the hospitality industry and many others, these venues will have relied on the world slowly making a return to normal, but given the current situation, this doesn't look to be the case. The other factors, such as change in customer habits, the rise of online gambling, and new laws are also likely to be huge factors. The coming years are probably going to end up being a case of survival of the fittest, and I believe it could change the casino industry as we know it forever.
This article delivers the thoughts and opinions of the author, and it doesn't represent the stance of GoodLuckMate.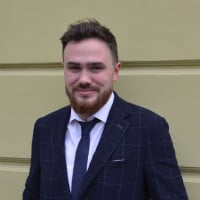 Liam is a skilled writer and journalist, highly regarded for his perceptive examination of the gambling industry. He specializes in online casinos and sports betting, and his work has been published in top-tier publications. Here at GoodLuckMate, Liam covers the latest industry news and has also authored various gambling guides, offering both beginners and experienced players in-depth analyses of games and strategies.