Persistent and recurring problematic gambling behavior is the definition of gambling addiction. While the gambling addiction rates in most countries are under 1%, millions of people are still affected by this serious issue. What country has the highest gambling addiction rate? What are the trends associated with remote gambling? How many people are getting treatment? Find the answers to these questions and many more gambling addiction statistics that tell volumes about the severity of this disorder.
Gambling Addiction Statistics – GoodLuckMate's Top Picks
Between three and five of every 100 gamblers deal with problem gambling.

Marriages that include problem gamblers have three times higher divorce rates than non-gambling marriages.

Over two-thirds of problem gamblers consort to criminal activities to fund their gambling problem.

Across Europe, the gambling addiction rate moves between 0.5% and 2%.

The problem gambling rate in the US is at 1%, while it's dropped significantly to 0.3% in the UK.

Nevada, South Dakota, and Montana are the US states with the highest gambling addiction rates.

Between 0.5% and 1% of Australians and only 0.2% of New Zealanders are problem gamblers.

Sleeping problems, weight gain or loss, headaches, and dark eye circles are the most common physical

signs of gambling addiction.

Must-Know Problem Gambling Statistics
Gambling addiction affects millions of people and their families. Even in countries where the activity is illegal, gamblers still find ways to partake in the activity through illegal gambling sites or gambling dens. The rise of iGaming has increased the danger for problem gamblers who can now access the activity virtually anywhere and anytime.
Between 3% and 5% of every 100 gamblers have a gambling addiction.

About 6% of college students in America deal with problem gambling.

Some countries have soaring problem gambling rates of 5.8% or even more.


Racial and ethnic minorities record higher problem gambling rates compared to the general population.

The problem gambling risk factors are very similar to those predisposed to alcohol and drug addiction and other addictive behaviors.

Swedish

gambling divorce statistics

establish that the divorce rate for gambling addicts was 53.5% compared to 18.2% for non-gamblers.


There is no evidence that specific game categories, like slot machines, impose higher risk compared to other game categories like bingo, lottery, or sports betting.

Over 95% of lifetime gambling addicts often have at least one more disorder.

Domestic violence and child abuse are more likely to occur in families where at least one partner is a problem gambler.


Among compulsive gamblers who attend Gamblers Anonymous, nearly one-third admitted to stealing from their employer, while almost two-thirds wrote bad checks knowingly.

Over 66% of problem gamblers admitted committing crimes to fund their activities.

Gamblers Anonymous

problem gambling stats

revealed that between 80% and 90% of attendees have engaged in illegal activities to fund their gambling.

A study revealed that consumers with secondary school education are two times less likely to develop gambling problems than those without it.

Increases in neighborhood disadvantage deviations increase the odds of residents becoming gambling addicts by 69%.

The average gambling debt generated by men ranges from $55,000 to $90,000. Women tend to spend less as their average debt is about $15,000.


One in five gambling addicts attempt suicide, which is 20 times more than the rate seen among non-gamblers.
Gambling Addiction Statistics Worldwide
Every country has an individual approach when it comes to fighting gambling addiction. Some countries recognize problem gambling as a disorder and offer free treatment to compulsive gamblers. Other countries have simply banned the activity and imposed massive fines on those who partake in it. But what country has the most gambling addicts? What is the gambling addiction rate in leading gambling markets like the US and the UK? Our handpicked gambling addictions statistics by country hide the answers!
About 90% of gambling addicts report gambling with family savings or personal paychecks.

The pathological gambling rate across European countries varies between 0.5% and 2%.


Some European countries, including Finland, Estonia, and Switzerland, had problem gambling rates above the average of 3% or even more.

In Hungary, heavy gamblers' problem gambling prevalence rate is 7%, and lotteries are the most popular activity in the country.

According to 2018

compulsive gambling statistics

, about 1% of Dutch consumers were addicted to remote gambling,

Finland, Sweden, Denmark, Estonia, Germany, Belgium, and the Netherlands are among the European countries where surveys and studies on pathological gambling are often conducted.

Many European countries like Latvia, Bulgaria, Cyprus, Malta, Portugal, and Poland have almost no available information on gambling addiction and its impact.

Global

problem gambling statistics

reveal that Australia had the largest gambling losses per adult of $958 in 2017.


Australia was followed by Hong Kong, Singapore, and Finland, whose gambling losses per adult were $768, $725, and $515.

New Zealand ($454), Japan ($447), Ireland ($433), Norway ($430), the USA ($421), and Canada ($382) rounded up the list of the top 10 countries with the highest losses per adult.

Between 75% and 79% of Canadians partake in at least one gambling activity.

According to official

gambling addiction statistics in Canada

, about 2% of 15-year-old or older Canadians deal with gambling problems.

Gambling addiction, however, affects about 0.6% of the adult Canadian population.

In Ontario, Canada, the problem gambling rate ranges from 0.4% to 0.8%.

About 44% of adults in Singapore participate in gambling activities, and the median monthly spending among them is SG$15.


Among those who gamble, between 0.2% and 0.4% could be considered gambling addicts.

Gambling addiction statistics in Singapore

estimate the problem gambling rate in the city-state at about 1%.
Gambling Addiction in the UK
Gambling is a huge market in the United Kingdom. The latest gambling statistics show that the country's annual gross gambling yield was an impressive £14.2 billion. Over one-third of that came from the iGaming sector. Still, with the dedication of the UK Gambling Commission and its strict regulations, the country boasts low gambling addiction rates. In fact, the problem gambling rate in the UK has dropped from 0.5% to 0.3% between September 2017 and September 2021. Below, we have some more gambling addiction statistics for the UK market.
The rate of problem gamblers in the UK has dropped from 0.6% in September 2020 to 0.3% in September 2021.


In September 2021, the rate of male problem gamblers in the UK was 0.3%, lower than the 0.8% seen during the same month the previous year.

Among female British gamblers, only 0.2% were problem gamblers in September 2021.

In September 2021, the highest problem gambling rate of 0.6% was recorded among players aged 35-44.

Per the latest UKGC

gambling addiction stats

, there are virtually no gambling addicts aged 65 or more in the Kingdom, which is an improvement from the 0.1% in 2020.

Among the remaining age groups of 16-24, 25-34, 45-54, and 55-64, the gambling addiction rates were 0.4%, 0.3%, 0.2%, and 0.2%, respectively.

About 20.4% of UK's gamblers admitted to gambling more than two days a week in the year between September 2020 and September 2021.

Newly released Gambling Commission's

gambling disorder statistics

show that the rate of moderate-risk gamblers in September 2021 was 0.7%.
Gambling Addiction in the USA
The American land-based gambling and betting markets have been strong in the states that allow these activities. Things have gotten even better now that more and more states open themselves to online casinos and bookmakers. Yet, a valid question regarding gambling addiction in America arises as the sector keeps expanding. How many Americans are problem gamblers? What states have the biggest gambling addiction problem? Find the answers in the latest gambling addiction statistics in America below.
About 1% of American adults have a severe gambling addiction.


The estimated lifetime cost of gambling addicts in the US is between $40 billion and $53.8 billion, while the annual total cost is about $5 billion.

About 30% of pathological gamblers in the US reported debts between $75,000 and $150,000, Georgia State University

gambling debt statistics

show.


The annual cost per pathological gambler in the US is about $1,200.

American pathological gamblers abuse (money obtained improperly by stealing from friends or using other people's credit cards) an average of $2,880, while problem gamblers abuse an average of $968.

In 2019,

gambling addiction statistics by state

revealed that Nevada, Mississippi, South Dakots, Montana, and Louisiana were the top five gambling-addicted jurisdictions. Their gambling addiction scores as calculated by Wallet Hub were 65.04, 61.96, 61.93, 60.30, and 53.26, respectively. Nevada holding the throne isn't quite surprising considering that it's home to one of the world's most popular gambling hubs Las Vegas. Per the

latest Las Vegas revenue statistics

, the strip offers over 140 casinos that earn an average of $1.9 million per day per casino.


The least gambling-addicted US states according to the Wallet Hub research were Utah, North Carolina, and Maine. Their respective gambling-addiction scores were 23.69, 25.41, and 29.28.

According to Debt.org's

problem gambling statistics

, about three-fourths of American adults gamble at least once per year. Around 15% of Americans gamble weekly and over five million US adults meet the criteria to be classified as problem gamblers.


The American Gaming Association spends about $300 million every year on support and intervention programs that help problem gamblers.
Gambling Addiction in Australia and New Zealand
Gambling is a favorite pastime for both Aussies and New Zealanders. Spinning the pokie reels is generally accepted as a top pick among Kiwis and Australians, yet lotteries and table games have a fair share of fans too. With a passion for gambling, though, comes the risk of problem gambling. Here are some gambling addiction statistics for Australia and New Zealand that show us where these two countries stand regarding the disorder.
Between 0.5% and 1% of adults in Australia have a gambling problem.


Between 1.4% and 2.1% of adults in Australia have a moderate gambling problem.

In Australia, about 56,000 adults are problem gamblers, 158,000 are moderate-risk gamblers, and 373,000 are low-risk gamblers.

New South Wales is the region with the highest gambling expenditure in Australia, while the Australian Capital Territory residents gamble spend the least on gambling.

The social cost of gambling in Victoria was about AU$7 billion. This figure is much higher than the social costs of emotional issues (AU$1.6 billion) and financial losses (AU$1.3 billion).

Gambling addiction statistics

show that only 0.2% of the New Zealand population are problem gamblers, while 1.8% are moderate-risk gamblers and 4.6% are low-risk problem gamblers.

About 161,928 years of life were lost in the country due to the harms of gambling.


About 7.28% of the New Zealand population lost years of healthy life due to problem gambling, and 0.64% among those were gambling addicts, while the rest were moderate-risk or low-risk gamblers.

Official

gambling addiction statistics in NZ

reveal that about 13.6% of the Kiwi adult population caused harm to others. Among those, low-risk, moderate-risk, and problem gamblers represented respective 1.1%, 0.5%, and 0.3%.
Problem Gambling Online and on Mobile
With the rise of the online and mobile gambling sectors, gambling addiction has evolved too. Consumers can access thousands of casino sites or sportsbooks without even leaving their homes. In fact, our in-depth casino statistics reveal that there are more than 2,000 online casinos worldwide. In a way, these online services are enablers for problem gamblers, and they call for alternative prevention methods. Let's discover some eye-opening online gambling addiction statistics and trends showing the relationship between pathological gambling and internet casinos.
Between 19% and 28% of Internet gamblers say that online gambling makes it easier to spend money.


iGaming authorities demand that operators apply age checks and income checks to fight underage gambling and overspending.

One of the ways that operators help fight gambling addiction is by offering self-restriction tools and spending limits on their platforms.

Gamban, NetNanny, GamStop, Bet Filter, and Bet Blocker are some tools and apps that help gambling addicts restrict their access to online gambling and betting.

Internet gambling addiction statistics

show that online gambling is considered more addictive than land-based gambling by 15% of online gamblers.

In Australia, the overall problem gambling rate was 0.9% among non-online gamblers and 2.7% among online gamblers.

Australian online gamblers have a much higher Problem Gambling Severity Index (PGSI) score than those who gamble at land-based casinos.

Less than 60% of Aussie online gamblers are non-problem players compared to over 80% of non-online gamblers.

The latest

statistics on gambling addiction

highlight multiple iGaming activities, placing multiple Internet bets per day, chasing online gambling losses, and high variability in betting as early predictors of online gambling addictions.
Gambling Addiction Treatment Trends and Stats
Gambling addiction and treating gambling addiction go hand in hand. Did you know that treating this disorder is much cheaper than treating alcoholism or drug abuse? Still, a low percentage of problem gamblers decide to seek help from professionals. Find some gambling addiction facts and statistics on how problem gambling treatments work and how much they cost below.
The estimated lifetime correctional expenses per pathological gambler in the United States is $2,950.


American problem gamblers face similar correctional expenses of about $2,210.

Pathological gamblers are 98% more likely to receive emergency room treatment than Americans without gambling addiction.

While gambling addiction is among the most expensive disorders, it's also one of the cheapest ones to treat and among the easiest to cure,

gambling addiction recovery statistics

show.

The most common gambling addiction symptoms and signs include keeping the activity a secret, inability to control it, gambling when you can't afford it, and resorting to illegal activities to fund the habit.


Sleeping problems, weight gain or loss, headaches, and dark eye circles are among the most common physical

symptoms of gambling addiction

.

Factors contributing to compulsive gambling include economic downturns, increased number of betting shops, increased number of betting and gambling companies, and a rich online and offline gambling offer.


Sports gambling addiction statistics

reveal a similar pattern as the increased number of bookmakers and betting companies boost this disorder's rate.

Only about 5% of gambling addicts get

treatments for gambling addictions

, meaning the remaining 95% suffer from long-term depression and debt.

Between 12.5% and 29% of problem gamblers suffer from PTSD symptoms.


There are various terms used to describe gambling addiction, and the most common ones are pathological gambling, problem gambling, compulsive gambling, and gambling disorder.

According to

pathological gambling treatment statistics

, people affected by alcoholism are more likely to develop a gambling disorder too.

The FDA has approved no official

medications for gambling addiction

, but some studies show that antidepressants could help in treating the disorder.
Gambling Addiction FAQs
What Percentage of Gamblers Are Problem Gamblers?
What percentage of gamblers are problem gamblers depends on the country as there is no information on a global level. For example, gambling problem statistics show that about 1% of Americans are gambling addicts. In the UK, the situation is much better as the rate of gambling addicts is only 0.3%.
Do Gambling Addicts Recover?
About 33% of gambling addicts recover without any formal treatments. However, each case is special and among those who seek treatment, around 90% relapse. If and when a problem gambler recovers depends on many factors, including people who provide support, dedication, and how soon the addiction was identified.
How Many People Are Addicted to Gambling?
Recent gambling addiction statistics show that there are about two million Americans that are problem gamblers. For around 20 million US gamblers, this activity interferes with their social life, work, and relationships. In most countries, the gambling addiction percentage is about 1%, and there were 7.9 billion people in the world in 2022. Meaning, there are tens of millions of people with gambling addiction.
Sources: Georgia State University, Research Gate, The Recovery Village, KFL&A, iag, Finder.com.au, Health.govt.nz, NCBI, Statista, Statista, UKGC, Debt.com, Wallet Hub, NCGR, NCBI, Psycom, Providence Projects, Addiction.com, The Recovery Village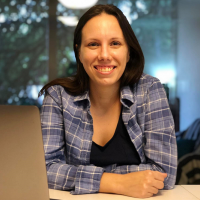 Milena is second-to-none when it comes to researching, reviewing, and recommending top online casinos. She stops at nothing when it comes to getting all of the facts and figures straight in each of her expert reviews. Plus, having worked as a writer within the iGaming industry since 2014, Milena has seen it all and is familiar with every aspect of online casinos.