Both online and offline, gambling has been one of the fastest-growing sectors in every country where it's legal. Yet, not all markets can boast the same revenues from this segment. That's why we decided to provide you with an overview of the gambling revenue by country. Discover the top-earning countries, how much they make, and what are their essential verticals.
The Top Countries by Game Revenue
Based on 2020 estimates, Newzoo listed the top countries when it comes to game revenue. In its estimates, however, the brand didn't include online gambling, online betting, B2B services, taxes, and hardware sales. So, the figures we'll see below are lower than the actual reports released by national authorities. Nevertheless, they're a good opportunity to get insights on the land-based gross gambling yield by country.
China - $44.26 billion

United States - $42.10 billion

Japan - $20.61 billion

South Korea - $7.32 billion

Germany - $6.08 billion

United Kingdom - $5.53 billion

France - $4.35 billion

Canada - $3.83 billion

Italy - $3.48 billion

Spain - $2.46 billion
As you can see, half of the top ten countries are from the European region. Yet, their gambling profits by country don't come near those of China, the US, and Japan. That's why Asia-Pacific and North America are the leading regions when it comes to gambling revenues.
Another interesting thing to see here is the importance of online gambling and betting for some markets. The UK and Germany, for example, have much higher gross gambling revenues when the online vertical is included in the calculations. In the US and China, where online gambling is only now starting to expand or is illegal, the difference wouldn't be as significant. Meaning, the list would be much different if Newzoo focused on online gambling revenue by country instead of the land-based vertical.

The United Kingdom
It's no surprise to see the UK topping this list. The UK's gambling laws state that residents can play the national lottery from the age of 16. On the other hand, if you want to engage in other activities, you must be at least 18 years old. The access to online and offline gambling for Brits has resulted in a massive income for the country. So, the cumulative Gross Gambling Yield (GGY) between October 2018 and September 2019 was £14.3 billion. The UK's online gambling division has an immense contribution to the impressive earnings reported by operators.
India
Don't be surprised to see India when discussing gambling industry revenue by country as gambling and betting are among the favorite hobbies there. Indian consumers have shown tremendous interest in online poker alongside sports betting. India's most popular sport is cricket, which has drawn an extensive number of sports bets. However, online poker and sports betting are still not legal in the country. Thus, various state governments have taken on the role of making them legal for residents. That's why you will see them permitted only in a few cities. Nonetheless, the country drew a hefty profit of ₹44 billion in 2018. Seeing that lottery and online casinos are still not as widespread, we expect this figure to grow.
Australia
Even with unclear remote gambling regulations, Australia boasts a solid gambling revenue by country. Players are well aware of the relatively advanced sports betting industry in Australia. Its rich history dates back to horse race wagering being legalized in 1810. Yet, it wasn't until 1980 that Australians could bet on other sports events. Nowadays, the country has seen massive interest in pokies as well. Considering that almost 80% of Australians participate in some gambling activity, the numbers weren't unexpected. The GGY in 2017 was over AU$24 billion or about $17.78 billion.
China
Besides being one of the biggest countries in the world by population, it also has the most prominent gambling enthusiasts. However, this is primarily for sports betting. It's well-known that Macau is the only region in China that allows casino gambling. So, when we focus on the gambling industry revenue by country for China, we actually focus on Macau only. The massive tourist attraction has shaped it into one of the largest gambling sectors worldwide. The rest of China has, unfortunately, banned all gambling activities. Lottery and sports betting have been a steady revenue source, with the total income being approximately $50 billion. Macau-based casinos add $21 billion to the sum, two-thirds from VIP players alone.
Singapore
Singapore officially opened its first casino in 2010, and citizens reacted quite positively to this new chapter. Still, many people thought that opening casinos would result in people losing a lot of money. That's why the government decided that casinos would charge visitors an entry fee of $81. Yet, this rule didn't discourage gamblers from playing their favorite casino games. Instead, it ensured Singapore ranks solid on any list of destinations with the highest gambling revenue by country. Plus, the country has received much attention from international players as well. In 2018, the Singapore Tourist Board informed the audience that the income from tourists alone reached around $1.5 billion. With the two casinos they had managed to open, the revenue peaked at $7 billion. In 2019, authorities announced that the government had generated $1 billion from entrance fees only.
European Gambling Revenue by Country
Statista has released insightful stats regarding gambling revenues among European countries. Interestingly, in 2019, Italy was the country that generated the most in Gross Gaming Revenue. Germany came second and was followed by France. These are all popular markets for land-based but also online gambling.
Here's the gross gaming revenue by country for selected European markets:

Bottom Line
Gambling doesn't seem to slow down, regardless of what market we're focusing on. Land-based and especially online gambling are reaching all-time highs wherever they're regulated. As the gambling revenue by country reveals, though, Asia-Pacific, North America, and Europe remain the leading regions. As more and more US states are opening to iGaming, it's possible to see the country establish itself as a global leader soon.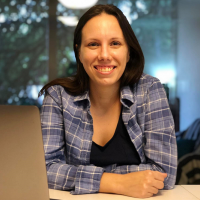 Milena is second-to-none when it comes to researching, reviewing, and recommending top online casinos. She stops at nothing when it comes to getting all of the facts and figures straight in each of her expert reviews. Plus, having worked as a writer within the iGaming industry since 2014, Milena has seen it all and is familiar with every aspect of online casinos.