Imagine an online casino without jackpots, roulette, or any other table games. Oh my, imagine your favourite online casino without those sleek live dealer games. Unfortunately, German players won't have to imagine this terrible scenario as the country's new regulations already made it a reality. I already wrote about how I believe the UK Gambling Commission is overregulating the British market. It seems that Germany will not only follow the UK's steps, but it will also take the restrictions a step further. I believe that things will become far less fun for German gamblers, and I'm worried that these restrictions will push them toward unregulated markets. Let me explain in yet another opinion piece why.
Deposit Limitations, Advertisement Restrictions, Stake Limitations
A short overview of the new regulations shows restrictions and limitations all over the place. Now, I'm all for making the market safer for consumers. Yet, I'm not a fan of strict laws that annoy most of the player and bettor base.
As I've said in my article focused on the credit card gambling ban in Australia, gamblers will gamble with or without credit cards. I strongly believe that the statement applies here, as well. Customers who want to bet on sports, consumers who want to play casino games, and players who want to enjoy live dealer action – they'll find a way to do it. It's up to national authorities to find a way to enable those people to safely participate in the activities they're so passionate about.
I think that due to the lack of creative solutions, regulators turn to overregulating the most popular categories. Instead of protecting their users, they push them away. They ruin consumers' trust in them, and I'd even say they promote illegal gambling activities with their actions.
Let me tell you what German gamblers and bettors should expect starting from July 2021.
Total monthly deposits limited to €1,000.

Max bet per spin of €1.

Stake limits on poker games.

Advertising restrictions for casino operators.

No more jackpot games.

No more live dealer games.

No more casinos – they'll have slot sites (spielbanken).

State lottery monopoly alive and kicking.
What I see here is that those who want to profit from the German iGaming market will have to pay hefty fees for a license. Then, they'll have to impose tons of restrictions and become pretty much boring gambling sites. Alternatively, they can just ignore all these rules, give up on their German customers, and keep operating illegally in Germany or banning German IPs.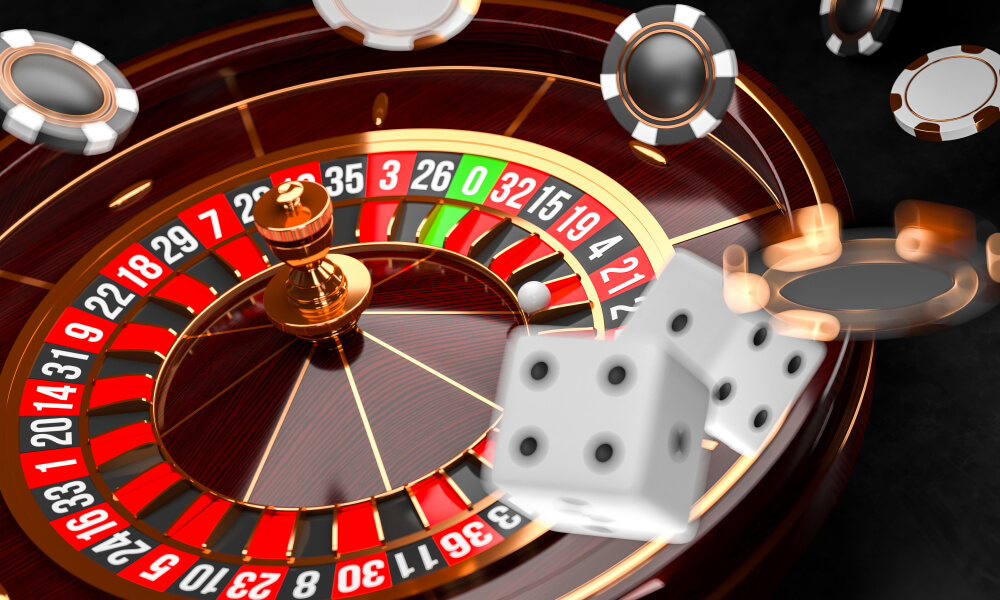 Everyone Loses, Nobody Wins
German licensing authorities stated that they expect 99% of user activity to move to the legal realm. I'm sceptical about these forecasts. Operators licensed by the Malta Gaming Authority won't be considered legal. The same applies to those licensed in Curacao or any other jurisdiction, for that matter. Still, will all those European and, more importantly, offshore iGaming companies ban access to German players? I don't think that will be the case. So, I'm seeing a scenario where German customers shift from possibly safe MGA casinos and sports betting sites to less secure offshore brands. Why? Well, to avoid all the new restrictions and limitations! The same happened in the UK. The black market is booming after the UKGC decided to introduce one after another restriction and zero creative solutions.
That's why my stance on these regulations is that everyone loses, and nobody wins. Players lose their freedom to bet and play their favorite casino games freely. They lose access to jackpot games. I mean, that's just sad. With progressive jackpots offering multi-million prizes and more thrilling action than ever, Germans will remember 2021 as the year they lost access to jackpot slots.
Operators lose profits, customers, and opportunities to grow. Providers lose interest to bother and come up with new products when basic categories like jackpots, table games, and live dealer tables are banned. I'm guessing people will also lose jobs. What will happen to all those live dealers hosting German tables, which are illegal under the new regulations?
And the thing that especially bothers me is the state monopoly, which always seems to be okay. In Australia, they banned credit card gambling. The one exception was good-cause lottery tickets. In Germany, the state lottery monopoly also will keep working, but I haven't found any specific restrictions imposed on it. Not only do I find such steps unfair, but they also make me question why regulators do everything they do.
Overregulated Markets Promote Black Market Gambling
Some would say this is an unpopular opinion, and some would say it's a fact. In any case, I firmly believe that overregulating national markets pushes players towards illegal operators. In many scenarios, these aren't even scam websites that want to rip off customers. No, these are offshore and international operators that simply decide to keep welcoming users from overregulated markets like the UK and Germany.
I'm sure that German high rollers will be the first to play there. To some people gambling away €1,000 a month seems enough. For some, it may be even way too much. Yet, regulators shouldn't overlook an entire customer base of high rollers who can afford and want to risk more. By making it impossible for them to play as they wish at German online casinos, regulators basically tell them to go elsewhere. And I'm sure they'll have no second thoughts to do so. This will place the high rollers in a possibly unsafe situation if they choose an unreliable operator. This will lower the possible profits of German casino operators, too. Literally, nobody sees any positives in the scenario.
I'd say the same can be said for those who want to play progressive jackpot games. The same also applies to those who want live dealer games.
Final Comments on Germany's New iGaming Regulations
As always, I'd like to state that I'm all about regulated markets. Remote gambling should follow some rules of play, and operators should be responsible for their customers. I also firmly believe that any measures towards tackling underage gambling, money laundering, and overspending should be focused on operators.
I dislike when remote gambling regulators want to get the profits from iGaming but don't know how to deal with the sector. I think this is exactly what's happening in Germany right now. Rather than introducing affordability checks that would prevent overspending and make operators responsible for their customers, regulators target ALL players. Ultimately, I believe these measures will only promote black market gambling among German users.
Only time will show what will happen in a year or two after the measures come into force in July 2021. Still, I expect that many offshore gambling websites will keep welcoming German users. And I also expect to see German consumers gladly playing there without all the restrictions and limitations that can easily ruin the entire iGaming experience.
Am I wrong? I guess we will discover soon.
This article delivers the thoughts and opinions of the author, and it doesn't represent the stance of GoodLuckMate.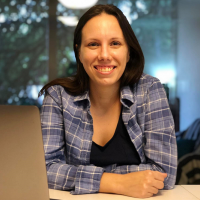 Milena is second-to-none when it comes to researching, reviewing, and recommending top online casinos. She stops at nothing when it comes to getting all of the facts and figures straight in each of her expert reviews. Plus, having worked as a writer within the iGaming industry since 2014, Milena has seen it all and is familiar with every aspect of online casinos.