Gambling has always been involved with big-money revenues. The introduction of online gambling has given business people a chance to make a living from this ever-growing industry. As with most industries, there are people out there with less-than-desirable intentions. Laundering dirty money from criminal activity is one of the biggest areas which the gambling industry is now looking to eradicate. Read on as we look into howcasinos prevent money laundering.
How Are Casinos Used to Launder Money?
To get the answer to this question, we first need to understand how online casinos work. Online gambling companies often rely on global setups. Various parts of the company are located in separate countries as they make the most of business rates and laws. The company may register the license in one place while they manage the server and overall site operations halfway across the world. It basically means that there can be multiple legal systems and stakeholders involved with any one company. This then creates gaps and loopholes where money laundering at online casino sites can take place. It's a complicated area that has resulted in multiple updates being made to the Anti-Money Laundering Directive (AMLD).

What Is the AMLD and Who Regulates It?
The Anti-Money Laundering Directive (AMLD) is regulated within the EU. The idea was to create a consistent environment where all those countries concerned could follow and be a part of. One problem with crime organizations is that they are always on the lookout for new and modern ways to launder their dirty money. Therefore, the EU continues to amend the AMLD with updated versions. We are currently up to the sixth amendment, which is also known as AMLD6.
The latest updates from the last two AMLDs include issues surrounding cryptocurrency and prepaid card payments. As you can already guess, both of these will impact money laundering through online gambling. It asks for more transparency on those who make crypto payments and to limit the amounts available on prepaid cards. This will especially impact the current trend of Bitcoin casino money laundering. Put differently, it allows authorities to have a clearer overview of where casinos get their money. The AMLD6 also mentions high-risk countries and the need for enhanced due diligence on those customers. Furthermore, the latest AMLD version also called for tougher punishment and the addition of "aiding and abetting" to what they now consider as money laundering.

Additional Tools to Help the AML Directives Prevent
Online Casino Money Laundering
The AML Directive requires each online casino to comply with the rules and regulations. This helps to reduce the ongoing casino money laundering issues and hopefully remove them altogether. It's a monumental task for companies. So, there are multiple tools and processes in place to make it easier for the employees tasked with the job. The KYC process has been in place for a few years now, and this also sits alongside the SOF, STRs, and CTR procedures. Let's look at these in more detail and explain what they mean and how companies use each one in the fight against money laundering through casinos.
Companies Told to "Know Your Customer"
The KYC process has been a tremendous success. It means longer verification and sign-up times for the end-user, but it helps to remove the risks of any potential money laundering activity. There are three primary stages to the "Know Your Customer" process. The first is to collect and analyze all necessary identification documents of the user. The second is to carry out a risk assessment of the potential for money laundering by online gambling. The third is more of an ongoing process as the team carries out a constant analysis of the user's transactions and general payment behavior.
Verifying Source of Funds
The SOF (Source of Funds) verification process is another way to check if players plan to launder money at the casino. However, it's also one that can frustrate a player. It takes place when a casino asks for proof of where your money has come from. The verification usually gets triggered when sizable sums of money are deposited or withdrawn. It's a required procedure for many operators as they aim to keep in line with their license agreement. Understanding the origin of your funds is essential if they are to detect any risks of online gambling money laundering. So, they may ask you for various documents such as income statements, trust deeds, and any official document that proves your solvency.
Tracking Suspicious Transactions
STR is short for Suspicious Activity Reports. These systems are in place to help track financial transactions. Companies use them to uncover any suspicious behavior and patterns when money is being moved around. Anything that looks out of the ordinary is then flagged and passed on to senior management for closer inspection. This is one of the top ways how money laundering can be detected. Some companies within the US also use the CTR process, which stands for Currency Transaction Report. Its primary use is to supervise large transactions of $10,000 and above by generating a CTR. This then gets sent through the financial institutions for tracking.
Feeling like you need some help?
Find out more
Have you heard about gambling limits?
Find out more
The Ongoing Anti-Money Laundering Battle
The gambling authorities and all those involved have got a tough battle on their hands with money laundering through online casinos. Criminals will play every card available to them in order to process their dirty money and keep their organization running. Modern technology and cryptocurrency have made the process even harder to track and manage. However, the constant updates to the AML Directives help to make this point as clear as day. Ultimately, it has resulted in stricter rules for the end-users. However, this is just a small price to pay to ensure that their online gambling environment stays intact for the future.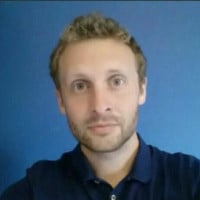 Steven is GoodLuckMate's casino veteran, having started in the industry in 2007! Although he knows everything about online gambling, it's sports betting that is his true passion. Additionally, he's not only our go-to writer for casino reviews, but he's also the one keeping the closest eye on iGaming companies, so he always knows what they are going to do next.