Have you ever wondered, "how do online casinos make money?" Well, the short answer is that there are plenty of casino sites that make a lot of money by offering games of chance online. When players lose, the casino makes money. However, in reality, it's not quite that simple, as the online casino business is highly competitive. Therefore, not every online casino out there is an actual gold mine, and many of them even go broke within their first year of operation. While that's not the best answer to "how much money do online casinos make," it's more important to understand that many sites fail to take off in the first place. But let's answer the question of how casinos make money first. Of course, you already guessed it – it is the house edge of the games. Keep on reading to find out more about how this actually works.
What Is the House Edge at an Online Casino?
The house edge plays a vital role in both casino games and the way in which online casinos operate and make money. Although the casino rules vary from one game to another, there is one thing that applies to all of them. This is known within the industry as the house edge. So, whether you play online slots or table games such as roulette and blackjack, you essentially always compete against the house (i.e., the casino). Of course, this is also true for land-based gambling facilities.
The house has an advantage over the player in all casino games. Whenever you place a bet and lose, the casino wins that bet and takes your online gambling money. When you win a bet, the online casino pays out to you. However, in the long run, online casinos will always make money because the chances are shifted in their favor. It's the only reason they can keep their doors open.
How Does the Casino's Advantage Work?
Casino games are a game of odds. This means that whenever you play online, it is solely based on luck. There may be casino games such as poker and blackjack that require some skill, but most of the time, the player does not have any meaningful impact on the outcome. The main purpose of the house edge is, therefore, to make sure that the casino wins a little bit of money from every bet – at least in the long run. While the house doesn't always win, the odds are always in their favor, and a small percentage of your bets are taken by the online casino for money.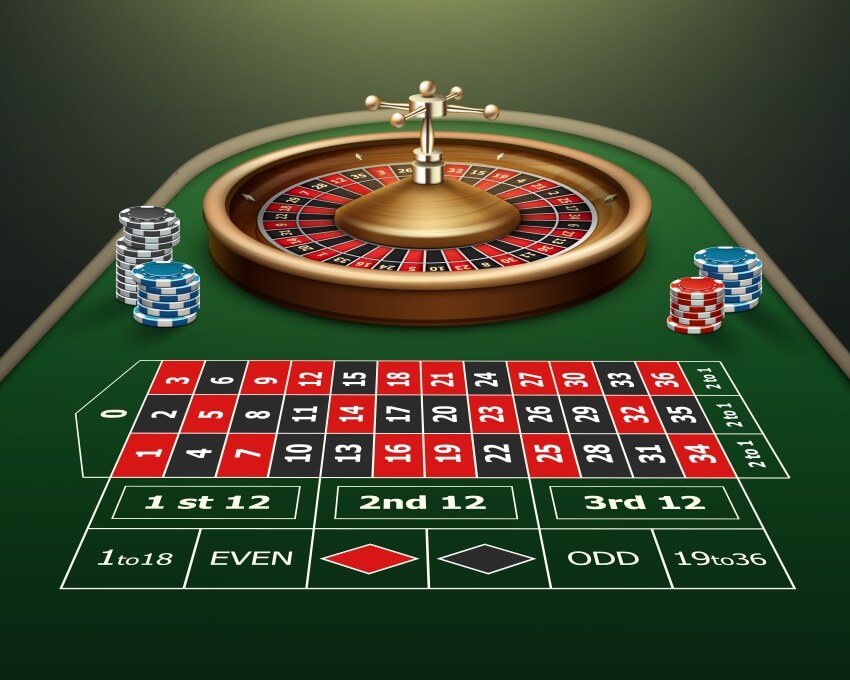 The Math Behind the House Edge
The house edge is different in every game. For example, at a "Single Zero" roulette table, it is only 2.70% – while it is 5.26% if you choose to play at a table with a double zero. Blackjack is one of the games with the lowest house edge of only around 0.28% – if players follow the optimal blackjack strategy. Thus, many punters think of it as the most profitable online gambling game. How much the odds are in favor of the casino can also depend on the type of bet. In baccarat, for example, a bet on a tie has a house edge of 14.36%, whereas if you bet on the banker, it is as low as 1.06%.
Let's assume you are placing a bet on red or black in online roulette. In European roulette, you have 36 numbers and a 0, giving us a total of 37 numbers. You can expect the ball to land 18 times on red and 18 times on black, and once on zero, which is neither black nor red but green.
As an example, let's say that you bet 37 times in a row on black with a wager of €1 each time. This means you have to invest a total of €37. From the €37, you can expect to win back €36, which results in a house edge of 2.7%. As previously explained, you will hit black 18 times out of 37 rounds on average and double your wager but lose all of your other bets.
It is easy to see how odds are shifted even more in favor of the casino if you're playing at a table with a double zero, as you would lose an additional wager in the same full number cycle.
The RTP of Online Slots
Another thing to know about when wondering how do online gambling sites make money is the RTP on slot machines. When you are playing slots, the house edge isn't as obvious compared to most table games. Online slots are designed in a specific way to pay back a certain percentage of the money that is wagered by players. This is called the "Return to Player" value, or RTP for short. An average slot machine pays out around 96% of all wagers. In this case, this would mean that the house edge is around 4%. If you wager €100 per spin, you are expected to win back €96 each round on average. The remaining €4 is the profit of the casino.
Poker Commission
If you've asked yourself, "how do online casinos make money from poker?" you'll be excited to learn about the Poker Rake' This is a fixed amount players must pay in order to sit at the poker table, and is usually taken directly out of your winnings. The rake can range between 2-10% of the total pot but is typically around 3-5%. Though some real money casinos have a maximum limit on how large the rake can be, it's not always the case. Alternatively, operators might charge you an hourly fee for sitting at the table. So, instead of taking the money right out of the pot, you'll just be paying a fixed fee for each hour you spend gambling.
"Free" Isn't Always Free
For those wondering how do free online casinos make money, it's important to understand that there is no such thing as a free casino. Many operators entice players with juicy bonuses in the form of free spins or free cash. Yet, the player must meet the casino's wagering requirements before they're able to withdraw their winnings. So, if you have €100 worth of winnings that come with a 30x wager, you'll need to bet at least €3,000 before you're able to cash out. Alternatively, if you're playing a free demo game, you won't make any real money winnings.
How Do Online Casinos Make Money
– The Takeaway
After looking at the house edge of casino games, you no longer need to wonder, "how do online casinos make money?" They constantly make small amounts by shifting the odds slightly in their own favor. Now, this doesn't mean that you can't win money at casinos. It's quite the opposite, in fact. A lot of players make money online gaming. But unfortunately, even more of them will leave the casino at a loss or completely empty-handed. These players pay others' winnings and the casino profits.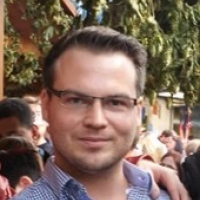 Andreas is our go-to guy for anything related to poker or in-depth guides. He's not only a former professional poker player, but he's also been working within the iGaming industry itself since 2014. Casino, Poker and Sports Betting are his main areas of expertise, in addition to anything and everything related to payment processes at online casinos.