The iGaming industry is rapidly expanding, and it's becoming stronger every day. It's a billion-dollar industry, and with so much money at stake, players need to verify the fairness of the operators themselves. Well, that's where provably fair steps in. Using the provably fair algorithm, players confirm that the results they get are 100% true and fair. Provably fair means that all spins, rolls, or cards have not been altered to affect the game's outcome.
What is Provably Fair?
Provably fair is a tool that enables users to verify every result. It ensures the operator's impartial behavior by using a cryptographic hash and algorithm. Checking the operator's fairness has become an industry-standard recently. Usually, operators display certificates to convince players that they are fair. Still, at some crypto gambling sites, players can use the provably fair system to verify outcomes themselves.
Provably fair gambling uses Random Number Generators, Seed generators, and hashes. RNGs generate millions and sometimes billions of numbers each second. Seed generators in provably fair gambling allow players to add seed numbers to ensure the operator cannot control the outcome. Long strings of data are transformed into shorter ones with the hashing process. A hashed seed number is encrypted and unbreakable, which means it hasn't been tampered with.
This may sound complicated. In reality, there are only three main components:
Server seed (the operator provides it)

Client seed (your browser provides it, and you adjust it)

Nonce (a number that surges with each wager you place)
How Does Provably Fair Work?
Now that you know what provably fair is, you must be wondering how it works. We will explain to you the process step by step below:
The casino generates a seed number, hashes it, and then sends it to the player.

The player receives the hashed seed number and adds their own seed.

The bet plays out, and the result is determined.

Once the bet has played out, the player receives the seed they used in the bet.

The player can then go on and verify the bet.

If any tampering has occurred, verification will not be completed, and the player will know that something was wrong. If the information matches, the outcome was completely random as it should've been.
What's the Deal With Verifying Your Results?
Verifying your results is not possible while you're playing the game for obvious reasons. If you could access the seed numbers before or while playing, you would win all hands. Therefore, the verification takes place once the session ends and all bets are over. You will generate a hashed server seed to reveal the unhashed seed used during your play.
To determine the fairness of the session you played, you will have to ensure that the hashed seed you have is the hash of the unhashed server seed. Also, you will have to use an online tool to calculate the result of each roll and compare them to the rolls you got when playing. If they match, you haven't been cheated.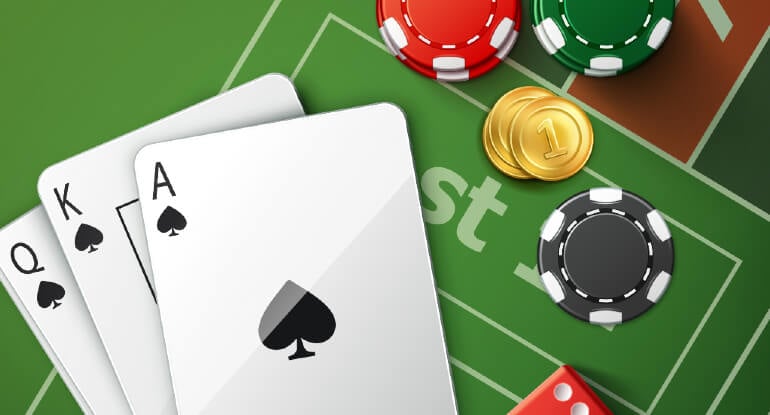 RNG vs. Provably Fair
Fiat casino players prefer to use RNGs, while players at crypto casinos are more into the provably fair algorithm. The results from provably fair algorithms are public, and those from RNGs are not. Random Number Generators' results are private and monitored by third parties, which gives you no other choice but to trust them.
In provably fair gambling, players have two ways to verify the game outcome - using software or manually. With RNG games, you have no choice but to trust the regulatory bodies in your jurisdiction to hire good third-party testing experts. They will then certify that each game's outcome is accurate and fair.
Also, the results from provably fair games create an unchangeable record on the cryptocurrency blockchain system you used. It's recorded on a public ledger, and anyone can access it only after the game is over, which means there's no way to cheat.
Pros and Cons of Provably Fair Games
Provably fair games come with numerous benefits for players but, they bring along some drawbacks too. We listed all of them below, and it's up to you to decide whether they suit you or not.
Pros:
Safety of your financial information

Faster transactions and transparent record of them

Higher

RTP rates

You check your game results
Cons:
Graphics and game features could be better

Cryptocurrency is the only payment method you can use

Available only on selected crypto casino games
Where To Play Provably Fair Games
It's important to note that some operators may promote themselves as Provably Fair gambling sites. Yet, they may lie and use this to scam users. That's why it's essential to stick to established brands that have the community's trust. This is vital for crypto players as there've been many incidents in the past.
If you're not sure where to start, we advise you to try one of the community-voted best crypto casinos on the market. These have Provably Fair games, high operating standards, and juicy bonuses for new users.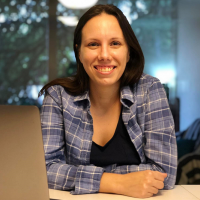 Milena Petrovska
Updated: 27 Mar 2021
Milena started her journey in the iGaming industry as a full-time English Content Writer back in 2014. It didn't take long for her to become passionate about this fast-growing mark...