Matched betting offers a chance to profit from various online bonus promotions. Some punters like to call it "no-risk betting" or some even label it as "bonus hunting". Either way, you are using promotions and free bets to profit by covering every eventuality of a sporting event. It may sound simple, but there are some important factors to remember else you could easily walk away with a loss. Let's take a look at what you need to understand to make your matched betting a success.
Understanding Backing & Laying
The bets used in matched betting are referred to as "back" and "lay" betting. These are fundamental to the process and they act as the backbone of matched betting. In other words, you do need to understand how they work. A back bet is based on the very basics of betting. You are betting on something to happen and if it does then you win money. For example, if you pick England to beat Australia in cricket then you have "backed" England to win.
The lay bet is something that has come from the popularity of online exchange betting. In simple terms, a lay bet is exactly the opposite of a back bet. You are betting on something not to happen. Let's say that you lay England to beat Australia in cricket. Your bet would win if Australia won or if the match ends up as a draw. Essentially, you win as long as England doesn't!

Matched Betting Calculators
This may all sound fairly straightforward to some of you so far. Yet, there are mathematical equations and odds to consider to ensure that you maximize your matched betting profits. To be successful with this type of betting then you need both the back and lay betting odds to be close together. Once you find the right event then you are almost there. Thankfully, multiple matched betting calculators are now available online and these do all the hard work for you. You can easily locate these to help you calculate the exact bet amounts when placing your "lay" bet. Simply search "matched betting calculator" and you will find what you are looking for. You will want to bookmark the page because it will become very useful in your matched betting journey.
Matched Betting in 3 Easy Steps
Now that we have explained the principle behind matched betting you might be wondering how to place a matched bet. So, let's break it down into bite-size chunks through a welcome bonus. Don't worry, we won't get too technical here:
Firstly, you claim your welcome bonus and trigger the promotion.

Next, you make your qualifying bet using the back and lay bet process to cover all outcomes. You won't make any profit here, but you will activate the free bet from the promotion.

Lastly, you can make a profit by repeating the same back and lay betting process. Ideally, you use bigger odds to maximize your winnings.
The idea here is that you use your own money to complete Step 2 and activate the free bet. You may lose a few small coins, but this is all part of the matched betting process. You can then make a profit in Step 2 because half of the money that you are backing and laying with is not actually yours. However, all the winnings will be. This is the core of matched betting.

Things to Remember When Matched Betting
Matched betting is available across a wide variety of markets and sports. The more time you put into your matched betting strategy, the more successful you are likely to be. It takes time to find the right event to bet on. It is also important to find the right event where the back and lay odds are roughly the same. Remember, the bigger the odds, the bigger the profit.
It is also worth bearing in mind that the right research is essential. You could quite easily end up making a loss. However, if you use a matched betting calculator then you take out a lot of the potential human error. You are then much closer to guaranteeing success. It may seem too good to be true, but it really is as good as it sounds. You are simply making use of the offers and promotions being provided to you by a bookmaker, but being clever in how you put them to use. You don't even need much sporting knowledge to make matched betting a success.
Is Matched Betting for Me?
Adding the art of matched betting into your online gambling strategy can provide a way of generating additional profit. Essentially, you are placing two bets which counteract one another to trigger a free bet. You then use the free bet to cover the second outcome at no cost to yourself. Putting in the time and effort to place well-researched matched bets can result in yourself making a profit when gambling, so what's not to love?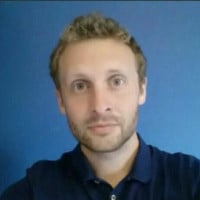 Steven Ford
Updated: 28 Apr 2022
Steve started his iGaming career back in 2007 and he has not looked back since. Various job roles for both global and startup casino brands have given him a deep and thorough under...