Matched betting offers a chance to profit from various online bonus promotions. Some punters like to call it "no-risk matched betting", or some even label it as "bonus hunting". So, what is no-risk matched betting? Well, it entails using promotions and free bets to profit by covering every eventuality of a sporting event. It may sound simple, but there are some important factors to remember, or you could easily walk away with a loss. Let's take a look at what you need to understand to make your matched betting a success.
Understanding Backing & Laying
The bets used in online no-risk matched betting are referred to as "back" and "lay" betting. These are fundamental to the process, and they act as the backbone of matched betting. In other words, you need to understand how they work. A back bet is based on the very basics of betting. You are betting on something to happen, and if it does, then you win money. For example, if you pick England to beat Australia in cricket, then you have "backed" England to win.
The lay bet is something that has come from the popularity of matched betting without risk. In simple terms, a lay bet is exactly the opposite of a back bet. You are betting on something not happening. Let's say that you lay England to beat Australia in cricket. Your bet will win if Australia wins or if the match ends up as a draw. Essentially, you win as long as England doesn't!

Matched Betting Calculators
This may all sound fairly straightforward to some of you so far. Yet, there are mathematical equations and odds to consider to ensure that you maximize your matched betting profits. To be successful with this type of betting then, you need both the back and lay betting odds to be close together. Once you find the right event, then you are almost there. Thankfully, several matched betting calculator sites are now available online, and these do all the hard work for you. You can easily locate these to help you calculate the exact bet amounts when placing your "lay" bet. Simply search "freematched betting calculator", and you will find what you are looking for. You will want to bookmark the page because it will become very useful in your matched betting journey.
Matched Betting Explained
in 3 Easy Steps
Now that we have explained the principle behind matched betting, you might be wondering how to place a matched bet. Lucky for you, we made this matched betting how-to guide. So, let's break it down into bite-sized chunks through a welcome bonus. Don't worry, we won't get too technical here:
Firstly, you claim your welcome bonus and trigger the promotion.

Next, you make your qualifying bet using the back and lay bet process to cover all outcomes. You won't make any profit here, but you'll activate the free bet from the promotion.

Lastly, you can make a profit by repeating the same back and lay betting process. Ideally, you use bigger odds to maximize your winnings.
The idea here is that you use your own money to complete Step 2 and activate the free bet. You may lose a few small coins, but this is all part of the matched betting process. You can then make a profit in Step 2 because half of the money that you are backing and laying with is not actually yours. However, all the winnings will be. This is the core of matched betting.

Is Matched Betting Illegal?
The short answer to this question is no – no-risk matched betting isn't illegal and falls in a 'gray' area. That said, it will likely be against the T&C of many online betting sites. Hence, those who attempt matched betting could possibly get in trouble over it. This could entail getting your account banned, losing your winnings/not being allowed to withdraw them, etc.
Now, it's important to note that matched betting likely won't be mentioned in the sportsbook's terms and conditions. However, using multiple accounts and bonus abuse will definitely be prohibited. And since these activities are necessary to place matched bets, it could leave you vulnerable.
Things to Remember When Matched Betting
Matched betting is available across a wide variety of markets and sports. So, you can easily participate in matched betting on football, basketball, etc. The more time you put into your matched betting strategy, the more successful you are likely to be. It takes time to find the right event to bet on. It's also important to find the right event where the back and lay odds are roughly the same. Remember, the bigger the odds, the bigger the profit.
It's also worth bearing in mind that the right research is essential. You could quite easily end up making a loss. However, if you use a matched betting calculator, then you take out a lot of the potential human error. It may seem too good to be true, but it really is as good as it sounds. You're simply taking advantage of the offers and promotions being provided to you by a bookmaker but being clever in how you put them to use. You don't even need much sporting knowledge to make matched betting a success.
Is Matched Betting for Me?
Adding the art of matched betting into your online gambling strategy can provide a way of generating additional profit. Essentially, you are placing two bets which counteract one another to trigger a free bet. You then use the free bet to cover the second outcome at no cost to yourself. Putting in the time and effort to place well-researched matched bets can result in you making a profit when gambling, so what's not to love?
The Risks of Risk-Free Matched Betting
Those who claim that risk-free matched betting is really without any risks are not entirely honest. As always, if there was a sure way for all punters to make money, there wouldn't have been any active sports betting sites. Bookmakers are businesses that operate for profit and even if consumers find a way to score most of the time, bookies will find a way to restrict such behaviors.
It's correct that the risks are minimized when everything's executed perfectly. However, there are some things that can negatively affect the experience and remove the "risk-free" part of the concept.
First, don't forget that there's always space for mistakes, especially if you're a beginner who gets confused. Then, matched betting isn't as fun as other typical gambling and betting activities because it's more strategizing instead of enjoying the activity. Then, there are the changing odds that can also ruin your calculations and plans.
It's also possible for the promotion you were hoping to get your free bet to become inactive or for you not to qualify for it. Bookies always reserve the right for such steps. Meaning, your plans for profiting through matched betting may once again go to waste. Cancelled matches can do the same, and not to mention shady bookmakers with unfair promotion rules.
Our point being, matched betting is an excellent concept, and it doesn't hurt to master it. However, you should never ever hope for guaranteed wins and profits whenever gambling or betting is involved.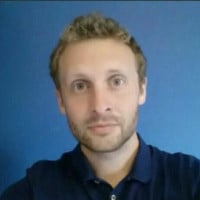 Steven is GoodLuckMate's casino veteran, having started in the industry in 2007! Although he knows everything about online gambling, it's sports betting that is his true passion. Additionally, he's not only our go-to writer for casino reviews, but he's also the one keeping the closest eye on iGaming companies, so he always knows what they are going to do next.