TV, radio, sports matches, and online ads are full of gambling advertisements today. Various casinos offer the best deals and experiences to try and stand out from the crowd. The sheer volume of gambling advertisements has skyrocketed over the past decade. This has been alongside the meteoric rise of gambling online. While North America might have Vegas and Asia has Macau, Europe can consider its crown gambling jewel to be its online scene. Some European countries have spent decades perfecting their gambling markets. Others are completely new to the scene and ready to get involved with all the online buzz. Many governments have come up with their own solutions on how to regulate their gambling markets. This, of course, includes regulations on gambling advertising.
Advertisement Permissions
Covering every country's nuance to gambling advertisements is beyond the scope of this article. That is why we will instead split different approaches into three main categories. Permitted, partially banned, and full ban. A permitted territory will generally have a liberal stance towards gambling overall. While some restrictions may still be in place, operators are much freer to showcase their products. A partially banned territory will still allow for gambling advertisements. Although under much stricter conditions. These conditions will generally be specific to the industry. A territory with a full ban does not permit gambling ads under any circumstances. Many of these nations tend to favor heavy restrictions on gambling in general.

Permitted Countries
Scandinavian countries are seen as very liberal, and their regulations on gambling are no different. Denmark, Norway, and Sweden have relatively straightforward and relaxed views on gambling advertising. Iceland and Finland have a slightly stricter stance, though (more below). France and Switzerland are also considered permitted countries. There are, of course, restrictions on advertising to minors and such. There are certain social restrictions that are gambling advertisers will have to face no matter the country. Greece, North Macedonia, Hungary, Montenegro, Serbia, and Slovenia also take a liberal stance in this regard.
Partially Banned Countries
As mentioned above, Iceland and Finland are not quite as liberal. This is when compared to their Scandinavian brethren. Iceland, for example, requires all advertisements to be in their native tongue. Finnish rules include the banning of gambling adverts on TV and cinema. Russia is similar in this respect. TV and radio gambling ads are constrained to slots between 10 PM and 7 AM. Poland is an example of a country taking steps a little further. It has harder restrictions on the advertisement of the gambling establishments themselves.
It should be noted that partially banned countries can fall into a broad spectrum. Most countries in Europe fall somewhere into this spectrum.
There does tend to be an ownership of the social responsibilities required for a healthy industry. The United Kingdom, for example, is very liberal in the places in which ga gambling advertising can be placed. Difficulties can arise with marketers and the country's hyper-ethical approach. This is done to protect minors and those deemed vulnerable from the harms of gambling. This can make more abstract concepts more of a minefield. Germany, Spain, Austria, Portugal, and many others all permit the activity, but at varying degrees.
Full Ban Countries
Albania and Kosovo are examples of European countries that have a full ban. This covers all advertisements related to gambling activities. Albania does allow its residents to gamble in the country but completely restricts all forms of spreading the word. Kosovo, on the other hand, has a complete ban on all gambling within its borders.
Can You Advertise Gambling in Spain?
Spain has been dedicated to preventing overly strong and present gambling advertisements in the country. In 2021, the Spanish government banned private gambling ads from the media. During the COVID-19 pandemic, the country banned sponsorships with football teams and gambling companies and allowed ads only between 1 AM and 5 AM. Authorities announced that new restrictions might be introduced, as well.
Can You Advertise Gambling in the UK?
Gambling operators targeting the UK market must be licensed by the UK Gambling Commission. There are strict gambling ad regulations that everyone must adhere to. For instance, casino commercials can't portray gambling as a solution to financial problems, can't use imagery that could appeal to young audiences, and can't encourage excessive gambling behaviors.
Other Aspects That Affect
Gambling Ads
in Europe
It's important to note that sometimes it's not even the national regulations that restrict advertisers. For instance, some essential marketing channels prohibit gambling ads on their products.
The Facebook gambling policy generally bans advertising and promoting online gaming and gambling services where consumers need to invest anything of monetary value to get a prize that has a monetary value. Meta claims that in some instances, such advertising may be allowed but only to those who will get written approval from the company.
In that sense, it doesn't matter whether you are allowed to advertise gambling within your country if the product you want to use bans this activity.
Google follows a similar strategy. Namely, gambling-related ads are allowed only to those that have proper Google Ads certification. The ads must be shown in approved countries, have the necessary details on them, and not target minors. Achieving this isn't an easy task, and that's why you won't see that many – if any – gambling ads on Google.
The Future of
Gambling Advertising
in the EU
More and more countries are trending towards tightening up measures against gambling operators. This is especially the case for online establishments. Even liberal countries like Sweden have made a lot of changes to tighten measures in recent years. It is suspected that this will continue for some time now. It is important to understand the social impacts that gambling can have on communities.
Equally, there is an importance on the government measures to protect against harm. The other side, however, is businesses struggling to be seen. This might not just directly harm the business. It is speculated that this might also indirectly help black market operations. This is based on the thought that legitimate sites will be unable to distinguish themselves from unlicensed sites. It, therefore, seems that regulatory bodies will need to come up with smarter solutions to effectively balance gambling advertising than just ban it.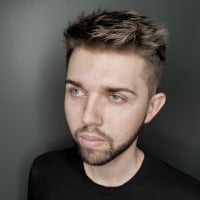 Nerijus Grenda is a prolific contributor to the GoodLuckMate site. With a deep understanding of the online casino industry, gained from his own experience as an avid player, he offers valuable insights on what sets the best casinos apart from the rest. As a writer, Nerijus shares his expertise through expert analysis and thoughtful commentary on various topics related to online gambling, including casino reviews, game guides and industry trends.