Crypto Gambling (i.e., using bitcoin for online gambling) is becoming more and more popular all around the world. This is especially the case in recent years since more and more people have started adopting cryptocurrencies such as Bitcoin, Ethereum, or Litecoin. Of course, the gambling industry didn't sleep on this either and immediately adopted that new form of payment. This leads to a lot of questions about whether crypto gambling is legal or not. Now, this question isn't as easy to address as it might seem. Before we can tackle this problem, we have to establish what we actually refer to when speaking about crypto gambling. So, let's get started.
What Is Crypto Gambling?
If you are a regular customer at online casinos, you might have come across certain casino sites that accept cryptocurrencies, such as Bitcoin for deposits and/or withdrawals. Basically, you use your cryptos to deposit just like you would with your regular FIAT currency credit card, for example. When you are playing online casino games, then, the outcome of each game round will still be determined by a random number generator (RNG) in the background, as per usual.
But this isn't always the case when you're playing at a crypto gambling site. Some dedicated crypto casinos work exclusively with blockchain technology. These offer a specific set of games where the outcome isn't decided by an RNG but rather by complicated calculations which are carried out through the blockchain network. These casinos will likely have a seal at the bottom of the site that says their games are "Provably Fair." So, playing at a Bitcoin online casino actually has a couple of advantages. Whether you win or lose will be calculated by a decentralized network of computers and not by a single computing unit. As multiple independent sources contribute to the calculation, it's impossible to manipulate the games, and the validity of each game round can always be verified through the blockchain.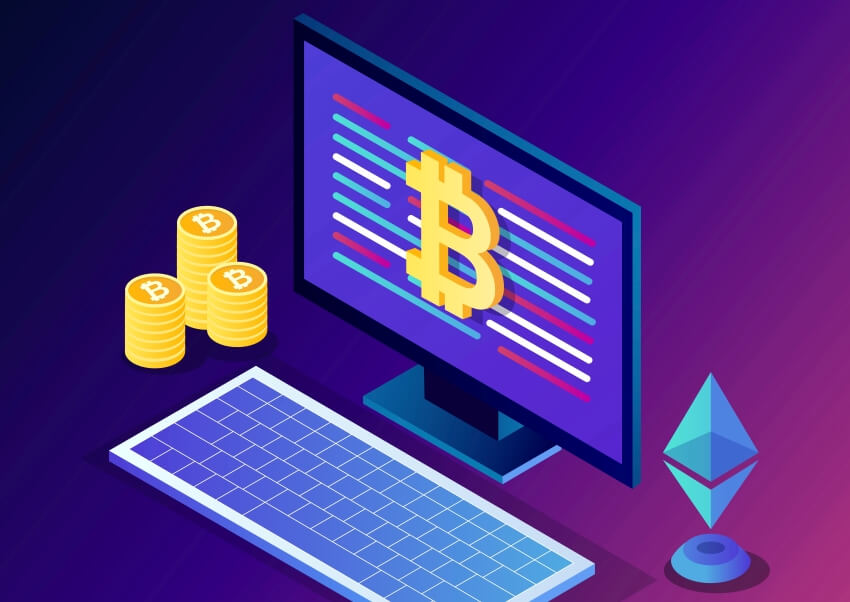 How Does This Affect Crypto Gambling Regulations?
Now, you're probably wondering, where is Bitcoin gambling legal? Well, most countries around the world are actually quite behind the curve when it comes to the regulation of cryptocurrencies. Plus, there are regions where online gambling is a legal gray area on top of that. Technically, cryptocurrencies aren't even recognized as real currency by the vast majority of countries, either. Therefore, the question must be asked regarding whether it's even gambling when there is no "real" money involved. This leads to a very complicated situation.
Casinos that are solely relying on blockchain-based games don't offer any gambling with FIAT currencies and are commonly decentralized. This means that they don't require a typical gambling license to operate. So, to answer the question of what countries allow online gambling with crypto – most of them haven't really paid attention to this issue yet. However the Japanese government made an effort to ban these kinds of sites, but it's next to impossible to contain the problem completely.
This is easier when it comes to typical online casinos that merely accept cryptocurrencies as a vessel for deposits and withdrawals. Companies running regular casino sites must have a valid gambling license in order to operate. Cryptocurrencies can only be accepted as a payment method if this is specifically allowed by the regulator. This means that it mostly comes down to the jurisdiction where the online casino is licensed rather than the country where people are playing from.
The most common legislation you'll find at online crypto casinos is the Curaçao eGaming license. This is also a so-called remote gaming license that allows operators to offer their games in other countries. This opens up gambling with bitcoins and other cryptocurrencies to many unregulated countries across the globe. As Curacao is, in general, the go-to country for crypto gambling sites, the other license providers from the jurisdiction are often seen, as well. These include Antillephone N.V. and Gaming Curacao.
After recent regulation was updated in Malta, MGA casinos are also allowed to process crypto payments. However, they can only work with approved payment processors like MoneyBite, for example. These updates were introduced in early 2022, and there is already a range of operators that have added crypto payments to their offers.
The situation in the UK is a bit tricky as the UK Gambling Commission doesn't quite ban crypto gambling. However, it demands that operators that want to accept cryptocurrency payments ensure they follow all KYC and AML practices. With crypto, this isn't always easy and transparent. So, many popular UK gambling brands just stick to e-wallets, bank transfers, and prepaid vouchers. As you may know, credit card gambling is also banned in the country.
What Is the Future of Crypto Gambling?
Bitcoin and other cryptocurrencies are still quite new, and so far, politicians across the globe haven't paid as much attention to them as they should have. This is especially true when it comes to bitcoin online casino gaming. It's almost inevitable that we will see more specific rules concerning crypto casinos in the near future. What this will look like depends on the countries themselves and the regulators licensing the online casinos. At this point, it's early to make a prediction about global development as the opinions about the topic differ very strongly.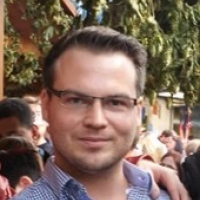 Andreas is our go-to guy for anything related to poker or in-depth guides. He's not only a former professional poker player, but he's also been working within the iGaming industry itself since 2014. Casino, Poker and Sports Betting are his main areas of expertise, in addition to anything and everything related to payment processes at online casinos.