Are you wondering how Malta became Europe's iGaming hub in the past few years? Well, you're not the only one. While it sounds unbelievable, this small Mediterranean country with only half a million population is one of the most attractive destinations for the world's largest operators. It also is the home base for various other gambling-related businesses, including game studios and payment providers. But how did the iGaming Malta fairytale become a reality? What factors contributed to the success? Stay with us and find out. Maybe you too will want to relocate and have the next chapter of your iGaming career on the sunny island of Malta.
How It All Started?
Gambling and sports betting were always popular in Malta. However, 2004 was important as the country finally regulated online gambling. That way, it allowed online casinos to operate in a legal and fully regulated environment. Malta introduced clear and uncomplicated regulations, and they turned out to be a success. Such operations were placed under the jurisdiction of the Malta Gaming Authority, which has been around ever since 2000.
Naturally, introducing the Malta iGaming license was just the first step towards fully embracing the potential of this industry. We focus on each segment separately in the upcoming sections of our article.
Constant Improvement of the MGA
Malta wouldn't be here without the reputable Malta Gaming Authority we mentioned above. This regulation body issues licenses and oversees the work of online gambling entities in the country. It also ensures that proper anti-money laundering measures and responsible gambling practices are employed.
However, progress has proved essential in this industry that never sleeps. So, despite having issued hundreds of Malta iGaming licenses to both operators and providers, the MGA has also been dedicated to improving its own operations.
The regulator promptly reacts to criticism and introduces new measures when necessary. In fact, this approach helped it stay relevant even at times when many European countries decided to establish their own regulatory bodies.
Business-Friendly Regulations
Business-friendly regulations always help, and they helped the iGaming industry in Malta too.
As far as gambling operations go, taxes are always important. This country has an advantageous tax regime for its businesses.
A fun fact is that in 2020, the island saw an average of eight new company registrations per year. Many of those were iGaming companies in Malta hoping to build or expand from the jurisdiction. And if you wonder how many gaming companies are in Malta, the figure is well above 300. The country is also home to more than 10,000 iGaming professionals.
For instance, dividends in the country aren't subject to personal tax. A tax refund is an option for those paying a corporate tax rate. There are also so-called "high net worth individual" schemes that help such professionals relocate and get residence.
Opening a company in the country typically takes 16-20 days, and the process is simple compared to many other jurisdictions.
As for the iGaming tax in Malta, it depends. The annual license fee is €25,000, except for those that offer only Type 4 gaming services. In this case, the annual tax fee is €10,000. There's also a compliance contribution, whose amount – again - depends on the license type. The minimum is between €5,000 and €25,000, while the maximum ranges between €375,000 and €600,000.
Land-Based Casinos
Malta isn't only an iGaming hub. The country is home to four land-based casino facilities, as well. While someone may not see the correlation, land-based gambling always helps one country grow its online operations, as well.
When gambling is part of the culture, pushing it online is easier. Naturally, the Malta iGaming industry would probably exist even without those casinos. Yet, the land-based operations definitely helped.
Malta Is an Entertainment Hub Too
We must mention that the benefits of this place go beyond the iGaming Malta story. The island is also an entertainment hub, attracting much attention. This aspect is important because, thanks to the huge influx of iGaming jobs in Malta, entertainment gives additional value to life on the island.
All these professionals want to unwind and have a good time to maintain a good work-life balance. Without good restaurants, bars, clubs, and other entertainment venues, that wouldn't be possible.
Conferences, Ceremonies, Award Shows
Every fall is reserved for the SIGMA conference in Malta, while the summer is usually the time when iGaming Next Malta takes place. These are some of the numerous conferences, ceremonies, and award shows that take place on the island.
As a true iGaming hub, this spot isn't all about work and tax privileges. It's also about gathering iGaming professionals, networking, and building stronger relationships between companies. Such presence is vital and truly puts Malta iGaming under the spotlight.
Strategic Location
FinanceMalta highlights the importance of the geographical location of the island as "a meeting point of cultures and languages at the heart of the Mediterranean". The country is accessible by water and air.
More importantly, Malta is part of the European Union. Meaning, it provides easy movement to EU professionals but also perks to EU companies. And while the biggest iGaming companies in Malta tend to have multiple offices, those with a single one have many perks from basing their operations here.
Relocation Perks
iGaming in Malta wouldn't be what it is without all the professionals who brought their business, skills, and knowledge to the island. People from all over the world have relocated to the country seeking iGaming careers in Malta.
Regulators have heard the needs of such professionals as well as companies that need workers from other jurisdictions.
They introduced the nomad residence permit, making it simple for digital workers to relocate to the country and work remotely. This meant those working for foreign companies could move to Malta to network and work from the heart of this iGaming hub.
As for companies, we already covered the perks they get if they choose to register their business on the island.
English an Official Language
With English as an official language, running iGaming services in Malta is much easier compared to other jurisdictions. Especially for those who target English-speaking markets. Finding people to fill out all those iGaming Malta jobs is easier as communication is simplified. Moreover, foreigners can also easily fill out documents and communicate when it comes to administrative needs. Finally, not having to pay for translators saves significant funds.
What Are the Benefits for
iGaming Malta Operators
?
Let's see more precisely how operators that base their business in Malta benefit from the country's regulations.
Malta is a global leader when it comes to online gambling. Hundreds of companies have either started up in the country or moved there, and it's for a good reason. iGaming is prohibited or limited in many jurisdictions, and operators go through a lot to meet the needed requirements. However, the Malta iGaming license has made everything easier.
The country offers more than just regulated online gambling. It also provides a broader reach as those licensed in Malta can offer their services anywhere. That's how Maltese gambling companies have made big bucks in other jurisdictions like Finland or Norway, for example.
Other critical factors play a big part in the country's excellent reputation.
Excellent Payment Options
Malta is a global force in the iGaming industry, and that position is very well-earned. The country's finance sector is well-established and offers numerous services and advantages. That's one of the main factors contributing significantly to iGaming Malta's success story. Operators can offer their clients multiple payment options. Thus, they can easily place bets and enjoy their gambling adventure.
Lower Taxes
Malta-based businesses pay much lower taxes than other countries in the EU or the world. While online gambling operators pay as much as 21% of their profit on taxes in the UK, companies are taxed only 5% in Malta. That makes the country even more attractive for online gambling businesses.
Stable Internet Connection
There's no iGaming industry in Malta without good infrastructure and a strong telecommunication sector. A fast and reliable internet connection is essential for all online gambling operators. High-speed internet means faster data transfer, quick loading times, and an enjoyable gaming experience. That's precisely what Malta offers. The country has a top-quality fiber-optic internet connection. With that, it sends data to other countries at around 70% of the speed of light.
EU Membership Benefits
Malta's membership in the European Union is a huge advantage. It allows companies that work on its territory to provide online gambling services to all parts of the world. Furthermore, EU online gambling companies can quickly move to Malta and enjoy the numerous benefits of working there. And, as we already mentioned, the Malta iGaming license is enough for accessing multiple European markets.
An Excellent Ecosystem
Malta is the first EU member country that regulated online gambling. Therefore, it has a broader ecosystem, which is especially attractive for start-ups. Industry peers surround Malta-based gambling companies, and that's very valuable for networking. Companies can access a wide range of experienced potential employees and iGaming support services, from lawyers and accountants to SEO agencies. Whatever you need, you can easily find and use it to your advantage.
Simple Licensing Process
Why are there so many iGaming companies in Malta, you may wonder. Well, the process of licensing an online casino in Malta is pretty straightforward. All you have to do is provide the MGA with a business plan and evidence that you have enough start-up capital. Then, you will go through a detailed test of your technology. The process also involves numerous admin and compliance fees and extra charges for annual licenses. However, the whole process is simple, and it only takes a couple of weeks. After that, you'll receive a gaming license valid for the next five years.
Non-Hostile Authorities
When trying to answer what country dominates the gaming industry, you can't ignore the authorities and their stance on iGaming. The MGA is a renowned organization that offers excellent support to foreign start-ups. Also, it is supportive of operators who have decided to move to Malta. The organization always maintains the highest standards. Thus, gaming companies don't have to deal with intrusive inspections and unfriendly authorities.
We, unfortunately, can't say that for various regulators across the US. In fact, some states are still very opposed to legalizing online casino games on their territory.
The Other Side of The Success Story
While Malta experienced massive success over the past few years, things have started to change. All the hype surrounding the industry is slowly fading. The Financial Action Task Force, or FATF, placed Malta on its grey list. It means the country will be strictly monitored under suspicion of money laundering. Also, many of the unregulated markets started introducing regulations to legalize online gambling. With that, the MGA license slowly loses its importance and global reach.
However, we must also highlight that the country was recently removed from the grey list thanks to the fast response it had. And iGaming in Malta now remains an important sector for the island.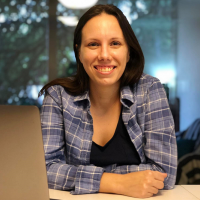 Milena is second-to-none when it comes to researching, reviewing, and recommending top online casinos. She stops at nothing when it comes to getting all of the facts and figures straight in each of her expert reviews. Plus, having worked as a writer within the iGaming industry since 2014, Milena has seen it all and is familiar with every aspect of online casinos.