The difference between mobile phones from the past and now is enormous. What was once a simple device you could carry in your pocket and communicate with others is capable of much more today. Smartphones have made a significant impact on people's lives, but it's even more surprising how they have influenced the online gambling market. Whenever a new smartphone is launched, it comes with some improvements and the latest features. But how does that impact the online gambling industry and casino players? How is the remote gambling industry connected to the smartphone industry? Well, let's find out together.
Made It More Convenient
Internet gambling is an excellent alternative to gambling at land-based casino venues. However, playing casino games on the Internet and mobile devices is even better. With the smartphone industry's massive development, players can now gamble on the go with mobile casinos. With better roaming and WiFi, smartphones can access everything everywhere. Not only do you not have to leave your house to play casino games, but you don't even have to leave your couch. But if you want to play outside or on the bus, you can do that too.
Makes It More Engaging
Playing online games for smartphones is a lot different than playing on a desktop. Mobile gambling requires you to use your fingers to navigate through the site. That way, it requires more engagement on your side. It's a massive difference for some players to spin online slot reels by tapping on the screen instead of clicking on a mouse. So, many prefer mobile gambling over desktop gambling when it comes to engagement.
Pushed for HTML5 Solutions
Online Phone gambling before the introduction of HTML5 was too complicated. Mobile browsers before HTML5 had limited processing power and space. With that, they couldn't support the installation of unique add-ons and external programs. Operators had to develop special apps, which was a time-consuming process. Now, with HTML5, there are no more complications. Everything you can do on a desktop, you can also do on mobile. Players will get access to the exact same stunning gambling graphics, robust game menus, and juicy promos. The most important thing about it is that it works flawlessly on all devices and all browsers.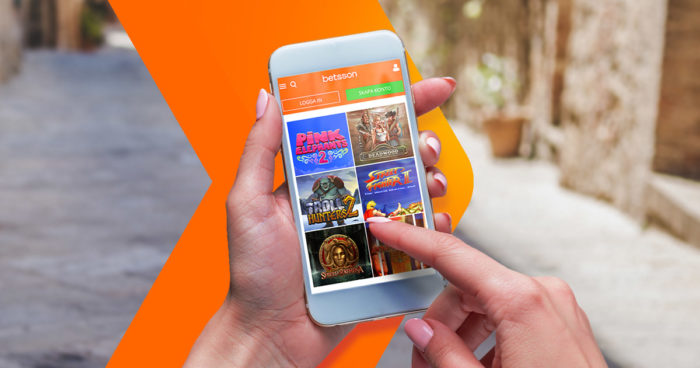 Demand for Mobile Payment Solutions
With the increasing number of smartphone casino players, there is an increased need for more convenient casino payment methods. Virtual wallets have taken over in recent years as more people use the Internet to make transactions. Some of the most popular virtual wallets like Paypal, Skrill, and Neteller have paved the way for mobile wallets. With that, players can easily make payments via tablets and smartphones, with mobile payment services. So, we're witnessing the rise of Google Pay, Samsung Pay, and Apple Pay casino sites.

Mobile-first Approach for Operators
Playing at casinos for mobile phones is prevalent among players mainly for its convenience. As more and more users showed interest in it, operators had to step up their game. Therefore, iGaming operators and providers shifted to a mobile-first approach. Since the fastest growing sector of casino gaming in the world is mobile gambling, many sites are now primarily mobile destinations.
Pushed for User-friendly Platforms
The massive advancement in the smartphone industry requires more thoughtfully designed mobile platforms. Online casinos have to put more effort into creating simplistic and easy-to-use websites that players will enjoy. Their competitors always push them to develop uncluttered mobile sites that only display relevant information. No consumer likes a mobile casino homepage full of irrelevant information. So, we see how smartphones pushed for platforms focused on enabling a smooth and pleasant user experience.
Introduction of Native Real Money Casino Apps
Most punters that are gambling on phone do it through their mobile browsers. However, there are some real money casino apps available for both iOS and Android devices. There are many options to consider, as many reputable operators have created their own mobile apps. Such applications provide instant access to your favorite casino platform with a single tap on your screen. They've been a ground-breaking point for lots of players who prefer apps over browser play.
Smartphones and Their Impact on iGaming: Summary
Smartphones are doing the job very well right now, and it's safe to say that they may be the future of online gambling alongside social gambling. The number of iGaming platforms and casino games continuously grows, and has no intention to stop. Obviously, mobile gaming has come a long way from the days of Tetris and Snake. Now, as phones are becoming smarter, so are mobile online games. Operators know what players need, and they strive to please them by all means. Finally, two iGaming trends we expect to see expanding in the future thanks to smartphones are smartwatch and VR headset gambling.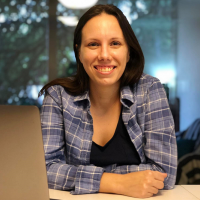 Milena is second-to-none when it comes to researching, reviewing, and recommending top online casinos. She stops at nothing when it comes to getting all of the facts and figures straight in each of her expert reviews. Plus, having worked as a writer within the iGaming industry since 2014, Milena has seen it all and is familiar with every aspect of online casinos.