The massive development of technology has helped the growth of the online gambling world, as well. Besides the classic games like slots and jackpots, players also get access to sleek live dealer sections. The interest in such platforms is growing by the day. So, casinos strive to bring various live blackjack, roulette, baccarat, poker, and live show games to their players. Professional live dealers host these live casino games. You may be wondering who they are and how you can be in their shoes one day? Well, stay tuned for our guide on how you can become a live casino croupier.
What Are Live Dealers?
Before iGaming software developers started being in touch with the current technology, online casinos failed to provide the communication land-based casinos brought. Players first saw a glimpse of the natural world of communication at online platforms with the introduction of live dealer areas.
Among the features that make live casinos so exciting, we have the live dealers themselves. They will guide you through your journey, host the action, and chat with participants. There isn't a big difference between offline and online live dealers. Instead of sitting face-to-face, internet casinos provide an authentic live streaming experience. You place a wager from your relaxing couch on your desired game and let the live dealer do the rest. Both women and men can take up this job. Do you have what it takes to be a professional live casino dealer?
How to Become a Dealer at a Live Casino
There are multiple steps required for you to become a professional live dealer. First off, you need to be well-versed in a wide range of table games. Although you may not need to lead the way for most players, you will have to explain how everything works to newbies.
Alongside having excellent card skills, one of the most vital aspects is to have fantastic communication skills. You have to be well-mannered, and you need good people skills. It would help if you also were entertaining. These players want to have a go at such games for the action and the entertainment.
Of course, being a fluent English speaker (or whatever the needed language is) is also part of the expected qualifications. Overall, becoming a live dealer will require you to undergo croupier training. This program will help you master the craft and bring you one step closer to your dream. Sometimes, you need to pay for the training yourself and sometimes the employer provides it for free.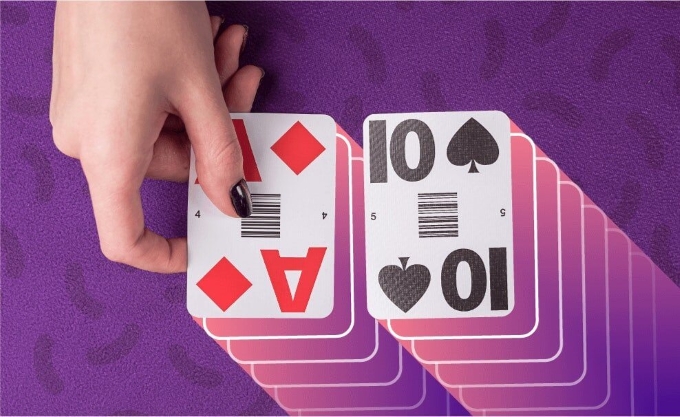 Pros and Cons
Like every other job, being a live dealer has its benefits and drawbacks. So, if you aren't fond of having to do math frequently, then this would be a positive take for you. Generally, this job doesn't require special math skills, as the computer handles that, not the live dealer.
Additionally, most live casinos work 24/7, allowing dealers to work any shift they desire. Another great advantage is that live dealers tend to receive lots of tips. Plus, as one's pay majorly lies in the tips they receive, it encourages you to work hard and get extra income. Just note that not all live casinos offer players the option to tip croupiers.
While working, you will come across a few disadvantages. For instance, a new live dealer has to start with a minimum salary. And this salary doesn't skyrocket quickly. Secondly, you will need to go through a croupier training course, which the casino doesn't finance typically. If you want to learn blackjack, then the fee is around $500. If you're going to go for something more complex like roulette, it will cost you more.
However, some providers that have live dealer studios, like Evolution, do have positions for inexperienced applicants. Evolution offers a three-week training in its exclusive Evolution Academy. This is where Evolution's dealers learn how to deal, host the games, and how to be presentable in front of the camera.
How Much Money Can You Make?
According to ZipRecruiter, live dealers for online casinos in the United States make approximately $49,992 yearly or $24 hourly. Yet, it all depends on which platform you work at and the tips you get. Another vital thing to note is that many live dealer studios are based in Malta and Latvia, where the income is much lower. In Malta, for example, a live casino croupier's annual salary goes between €16,000 to €25,000. In Latvia, the average is even lower at about €11,500 a year.
The Takeaway
Overall, becoming a live dealer will grace you with unique and insightful experiences of the iGaming universe. You will need primary education regarding the gambling industry and how to play the games. If you want to pour in work and effort into such a job, we encourage you to give it a shot. Although it may look difficult in the beginning, it may pay off in the end.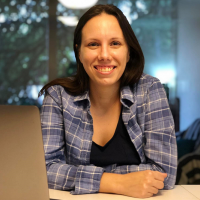 Milena Petrovska
Updated: 06 Apr 2021
Milena started her journey in the iGaming industry as a full-time English Content Writer back in 2014. It didn't take long for her to become passionate about this fast-growing mark...