CS:GO is one of the standout eSports being played competitively across the world. For those not in the know, CS:GO stands for Counter-Strike: Global Offensive. The game relies on various player qualities. Tactical awareness and sharp reflexes are the two key factors that mark professionals from amateurs. eSports is on a constant rise in terms of popularity and also the number of punters getting involved. The surge in eSports betting was always something that was likely to happen. So, in this article, we'll be explaining how to bet on CS:GO and the countless matches taking place across the online world.
What Is CS:GO and What Can You Expect When Betting?
Let's get a basic understanding of the game first. Without this, then you're betting blindly, and that is never going to end up being profitable. CS:GO is classed as a first-person shooter, and the go-to format in competitive tournaments includes two teams of five players. There are multiple rounds and various maps to play through, with varying terrain and built-up surroundings to battle within.
In this format, each team is given a list of objectives to complete. You have a team labeled the Terrorists, and another team labeled the Counter-Terrorists. The former need to plant and detonate bombs or wipe out the other team to win. The latter need to defuse all bombs or eliminate the other team to win. The first team to win a certain number of rounds will win that map. The first team to win a certain number of maps will win the whole match. Now that you understand the basis of the game, we can dive into how to bet on CS:GO games.
Where Can I Bet on CS:GO Pro Matches
?
Betting at a trustworthy CS:GO betting site is crucial to having a smooth experience. This way, you can rest assured you're in safe hands and getting the best CS:GO betting odds, diverse betting options, etc. So, how can you find the best CS:GO betting sites? Well, our GoodLuckMate reviews will lead you to the most reliable sportsbooks with eSports betting.
If you want a single recommendation, though, we can confirm that Gamdom is an excellent destination for CG:GO betting. The operator has an entire section dedicated to esports, including CS:GO. You can bet pre-match and in-play on various leagues, like CS:GO BLAST Premies, SC:GO Thunderpick Bitcoin Series, CS:GO ESportsBattle and other 20+ championships.
At this site, you need to register with the operator and then make a deposit. Afterwards, you can visit the esports betting section and then open the CS:GO category for all events available there. From here on, everything is standard. Select the league, then the match, and then create your betting slip.
All the Top Betting Markets for CS:GO
The top bookmakers that offer betting on eSports will usually cover all the top markets. Many of these are unique to eSports and even CS:GO itself. This is the case for many of the eSports games out there. The unique nature of a game brings a different side to betting that traditional sports simply do not offer. Let's look at some of the common markets available to punters for CS:GO major betting:
Winner of the Match

- The preferred market for any sport is deciding who will win the match. CS:GO is no different. Simply bet on which team you think will win.

Map Winner

- Betting on the map winner is more refined as you don't need to call the overall match-winner. There can be several maps in a single match which means you have several

CS:GO bet

opportunities available to you.

Maps Handicap

- Place betting handicaps on either team to help balance out the match. Give the underdogs a head start, or give the favorites a mountain to climb with a negative map count. It's just like your typical sports handicap, but here you are, betting on maps instead of goals or points.

Correct Score

- For bigger odds, you can aim to predict the exact final score of the maps won. Essentially, you are betting on the whole match and how many maps each team will win.

Maps Total

- The Maps Total is another common betting market for eSports fans. Much like the over/under market, you bet on how many maps will be played during the entire match.
Top CS:GO Worldwide Tournaments to Bet On
The number of eSports events is growing each year, but there are standout dates in the calendar throughout the year. So, we wanted to break down the top three markets where you can bet on CS:GO pro matches:
The ESL Pro League - The professional league for CS:GO teams from the Americas, Europe, Oceania, and Asia. The prize pool is over €1,000,000 and is seen by many as the biggest esports league of them all.

The CS:GO Major Championships - Known as the Majors and perhaps the biggest CS:GO event of the heat. A total of 24 elite teams enter and shoot their way to the knockouts and Grand Final.

Blast Premier - Founded in 2020, the best teams from Europe and North America battle it out twice a year in the Spring and Fall seasons.

What Is
CS:GO Betting With Skins
?
Some of the skins available in Counter-Strike: Global Offensive are worth a large amount of money. So, how do the skins tie into betting on CS:GO? Well, some bettors will use their valuable and rare skins, along with other stickers and gloves, to place wagers on CS:GO matches. However, this specific type of betting operates in a gray area and could leave you vulnerable to unnecessary risk. Hence, we don't recommend it and advise you to practice real money betting at reputable sportsbooks.
Our Expert Tips for Betting on CS:GO
Next, we look into some of the top tips for betting on CS:GO matches. Keep these in mind, and you'll start to create a solid foundation for your eSports betting strategy.
Understanding Map Pooling
The two teams pick and discard game maps until there are three left. These three maps will act as the match maps and so knowing a team's map preference can give you an early betting outlook. If Team A ends up with three of its favorite maps then it may give you a betting advantage.
In-Game Statistics and Game Data
eSports developers continue to improve games with updates and additions. Changes to weapons can often have a major effect on players and whole teams. A favored weapon may become weaker or removed altogether, which then hampers the player or team's overall winning ability. Checking recent updates and in-game stats will help you to stay in the loop and improve your chances when you're betting on CS:GO games.
Online vs LAN
This is a huge factor for many players and teams. Online tournaments mean teams can effectively play from the comfort of their own homes. This can often be detrimental to their performance compared to playing together in a big venue in front of their fans. It can swing both ways though, so finding team preferences can help you uncover betting value.
It is also worth keeping an eye on the much-talked-about "lag". Online matches can mean the possibility of significant "lag". This is also known as a delay in the internet connection. Bigger surprises often come from these online matches, so bear that in mind when betting on your next CS:GO match.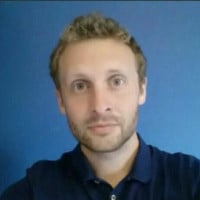 Steven is GoodLuckMate's casino veteran, having started in the industry in 2007! Although he knows everything about online gambling, it's sports betting that is his true passion. Additionally, he's not only our go-to writer for casino reviews, but he's also the one keeping the closest eye on iGaming companies, so he always knows what they are going to do next.