Getting your hands on a casino bonus is never a problem, and you can even find hundreds of them right here on GoodLuckMate. But, converting the bonus you get into real money that you can withdraw is not always all that easy – however, it is partially doable. For those wondering how to beat wagering requirements and convert bonus into cash, we'll here share our best tips and tricks to make that happen.
Claim the Best Bonus
Before you even get started on converting any kind of bonus into real cash, you need to pick the right one. The industry-standard in terms of wagering requirements is either 30x your deposit and your bonus or 35x your bonus. Anything below this is considered good, and anything above this is less than optimal. A good general rule will be to not bother with any bonus that needs to be turned over more than 40x. If you can find a bonus without wagering requirements, that is obviously the best option. With such offers, you don't even have to wonder how to beat casino wagering requirements as there aren't any. Bonuses like that are, however, for the most part, either very small in the actual amount you get or reserved for new players at the casino.
You should also look into other bonus terms, like the max bet you can place with a bonus, which games you can and cannot play, and, last but not least, if there is any max win on the bonus or not. Plenty of casinos don't cap the winnings you can get from a casino bonus, so it's always best to choose one without any winning limitations.
So, our casino bonus tips supper up look like this:
Claim no wager bonuses if possible

Stick to bonuses with low playthrough

Claim bonuses without max cashout amounts

Play games with high wagering contribution

Don't try to trick the casino with strategic betting – it can get you banned

Avoid bonuses with short expiration times
How to Convert Casino Bonus to Cash
Once you've claimed a bonus, the next step is to make the bonus funds into real money. If you were hoping that you could just get the casino bonus and then cash out, it's time to get real. Once you claim a deal, it's all about getting to a high turnover. To ensure the max probability of managing to meet the wagering that is required, you need two things to keep in mind:
Choose a game with low volatility – It gives you low but frequent winning, so it's keeping you in the game.

Only play games that contribute 100% towards wagering – You'll clear the bonus faster.

Manage your bankroll – You don't want to lose everything quickly because slow and steady wins the race.

Play high RTP slots - they are generally more generous and have a lower house edge.
Play Slots With Low Volatility
How to convert bonus casino into money is a common question among online players. And always the first tip is to play low volatility slots. When choosing a game with low volatility, you are more likely to win often, and that usually means that your balance won't fluctuate as much as it will in a game with medium or high volatility. By continually winning a bit, you'll get to play longer, as in more spins, and that's how you turn over the bonus. In these games, you're not very likely to hit the massive wins, but those you should rather aim for once the bonus is converted into real money.
Games That Contribute 100% Towards Bonus Wagering
Not all games will contribute 100% towards your wagering, and the ones that do count 100% are usually slots. If you play a game that only contributes 50%, or even just 10%, it will take a lot of wagering before you can convert the bonus. Games like these are typically table games and live dealer games. The more you have to wager, the lower chances you have to convert the bonus, so save these games for when you play with real money.
Yes, there are players who want to know how to use free casino bonus on roulette and profit off strategic betting. Beware that online casinos are aware of these practices and, if they catch you, you'll lose the bonus alongside any winnings.
Manage Your Bankroll
The third point is to manage your bankroll. When the goal is to have a high turnover, you need to be able to play a lot of spins on a slot. This is important so that you can afford to get into an unlucky streak without that wiping your entire balance out. One usually would recommend betting no more than 1% of the starting balance per spin, but when wagering a bonus, it could be good to lower this to even 0.5%. So, if you have €200 in your bonus balance, betting between €1 and €2 would be ideal.
Casino Bonuses That Are Easy to Convert Into Real Money
Not all iGaming bonuses were made the same. Some have restrictive rules and others are more into pleasing players. If you wonder how to take advantage of online casino bonuses, you need to learn how to recognize the best offers.
Naturally, there are no guarantees that you will succeed even then. Yet, your chances are better if you stick to bonus deals that are traditionally easier to convert.
No Wager Bonuses

– No wagering bonuses have no playthrough whatsoever. They may be modest, and the bonus fund are often non cashable. Yet, you get to instantly keep any winnings and that's great.

No Deposit Bonuses

– These tend to have high rollover and be modest in general. However, you don't risk any money to claim them, so anything you manage to cash out is pure profit anyway.

Welcome Bonuses

– Welcome bonuses often have reasonable requirements and double or even triple your money. They also typically expire after a month, or so. This gives you enough time to enjoy the gameplay but also – hopefully – clear some bonus cash.
Is There a Sure Way to
Beat Casino Bonus
Offers?
Can you get a casino cash bonus out? Yes, you can if you manage to meet all the requirements imposed by the operator. Can you beat the wagering for sure and withdraw real money? No, you can't. If things were like that, online casinos wouldn't offer bonuses at all. No matter which strategy you choose, you'll need a lot of luck. So, the tips above are only ways to increase your chances, not ways to ensure that you can cash out winnings.
Casino games are games of luck. Sure, some strategic moves can help you maximize the gameplay with the bonus funds and choose better games. Still, anyone promising to teach you how to beat casino bonus offers is being unreal with you. That's just not possible as operators have found a way to protect themselves through all the rules they attach to bonuses.
All this doesn't mean that you should avoid casino promos. On the contrary! Instead of focusing on how to use the online casino bonus effectively or on how to convert the casino bonus into cash, you should enjoy the journey and entertainment.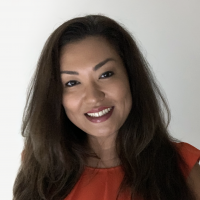 Eve started working at an online casino back in 2014, and she's been involved in the iGaming industry ever since. Here at GoodLuckMate, she's our go-to writer for in-depth guides, specialising in anything related to payments and account verification, table game guides and even casino and slot reviews. Eve is also religiously following industry news, keeping a close eye on any regulatory changes, new game releases, upcoming trends and much more.