If you've ever been to Japan, you must be familiar with Pachinko. However, if you're just now hearing about it, we are here to fill you in. The game originated in Japan. Initially, it was played only in land-based casino venues. But, over time, it turned into one of the hottest arcade-type games played by plenty of online consumers. In this article, you will discover how to play Pachinko online and what are the game rules. We will also cover the best online casinos that offer this unique and exciting game.
What Is Pachinko?
Pachinko is a 90-ball bingo-based casino game where the goal is to create as many winning combinations as possible on qualifying tickets. After pressing the Play button, 30 balls are drawn from the ball drum. Their numbers will be marked on the tickets with a 3x5 grid. You choose to activate one or up to four of them before the action starts. If the marked numbers create a winning pattern, you will get a prize according to the paytable.
Besides these first 30 numbers, there are also 10 extra balls you can reveal by paying extra. There are candidate numbers in the game that indicate the prize you will get should you create a winning pattern that involves them. Candidates are highlighted in orange and yellow. If you have a candidate with a prize of at least 8x your bet per ticket after the 30-ball draw, you'll trigger an Extra Ball Stage. Here you can buy extra balls for a set price to boost your winning chances. After each winning round, you decide if you want to play more or cash out your winnings.
Can You Play It Online?
While in its earlier days, people had to go all the way to Japan or their nearest casino to enjoy Pachinko, today everyone can access the game straight from their computer. You only need a good internet connection and a computer to play. Also, you'll be pleased to know that the online version offers the same exciting experience as the live machine.
Another great thing about online Pachinko is that you can play for fun or real money. So, if you're not ready to risk real cash right away, you can start playing in demo mode. Using this practice version allows you to learn how to play Pachinko and become familiar with its rules and features before you wager real money on it. Also, we must mention that online Pachinko often comes with unique bonus features that you wouldn't find otherwise.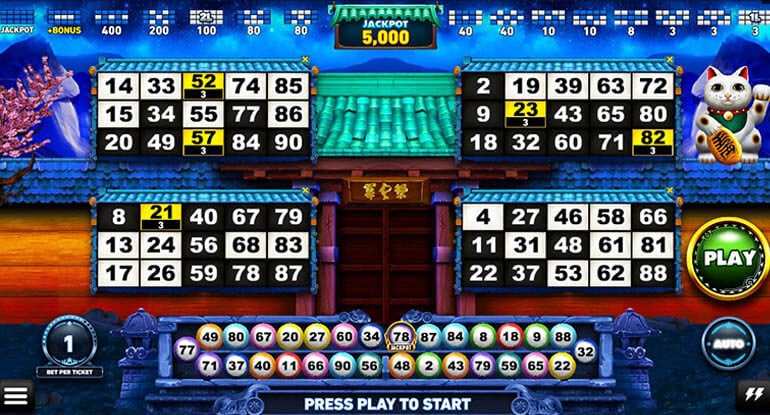 How to Get Started?
Playing Pachinko online may seem a little complicated, especially for first-time players. However, the game is simple and easy to play and doesn't involve tons of complex rules. We have a step-by-step guide for you to help you get started:
Find a

reputable online casino

that offers Pachinko.

Register and verify your account.

Browse through the casino library and find the game.

Start playing for free or real money.
Pachinko Online - Playing Rules
Before you press the Play button and start the game, make sure to:
Determine your bet value.

Choose the game speed (Slow, Normal, Turbo, and Instant Play).

Choose the number of tickets to enable. Four tickets are automatically enabled, but you can disable up to three before you start playing.

Hit the 'Play' button.
If you don't want to play the game manually, you can enable the Autoplay option. All you have to do here is select the number of rounds you want to play, determine the size of your bet per ticket and enable the automatic purchase of additional balls during the game. Then, you can just relax and enjoy the game.
As we mentioned, the first set of 30 balls is automatically resolved. If you trigger a bonus game, you get to choose random Maneki-nekos that may hide generous prizes. There are also 10 additional and hidden balls. You can pay extra to reveal them one by one. This could lead to potentially huge prizes, too. When you want to end the session, just hit the 'X' button and take your winnings.
Some games may also include a jackpot. Usually, its prize is 5,000x the bet and awarded if you hit three lines with the first set of 30 balls.
Where to Play Pachinko Online?
You can't play this game in just any online casino. Before you start playing, make sure to choose a licensed and trustworthy operator to ensure everything is fair and transparent. You are sure to find numerous such casinos on the internet. Still, we highly recommend you to try PlayAmo Casino or BetVoyager Casino for the ultimate online Pachinko experience.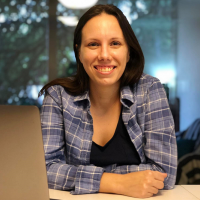 Milena Petrovska
Updated: 16 Jul 2021
Milena started her journey in the iGaming industry as a full-time English Content Writer back in 2014. It didn't take long for her to become passionate about this fast-growing mark...