Online gambling is becoming more and more popular. The effect has been doubly compounded because of the meteoric rise of mobile casinos. This has contributed immensely to the rapid growth of the industry. Players are now capable of playing from anywhere and whenever they want. But many of them completely forget about the risks while enjoying their favorite pastime online. There are several things to consider before signing up at an online casino. This includes the trustworthiness of the casino operator, the safety of your personal data, and, of course, the risk of gambling addiction, amongst other things. To set you up for a good start we curated a list with some of the most important factors that contribute to your safety when gambling online…
Online casino license
Whenever you are playing online, you must first determine whether a gambling site is safe and reliable. It is important that you know where you are playing and that you can be sure that when you win big your winnings will actually be paid out. This can be determined in a number of ways. One of the most important is the presence of a gambling license.
Any reliable online casino will have a gambling license. This often comes from countries such as the UK, Malta, Curaçao, Gibraltar, or Costa Rica, to name but a few. These countries have clear gambling regulations that they strictly carry through. As to which license is the most relevant for you as a player and which will provide you with the best protection, this largely depends on your place of residence. Also, keep in mind that not all casino licenses are valid in all jurisdictions. In order to find out more about this topic, we recommend checking out our GoodLuckMate guides, as well as our expert casino reviews.
Making online payments
Make sure that your online casino of choice offers a wide range of trustworthy and reputable banking options. This is always a good sign that you can trust the casino as popular payment providers will not offer their services to shady operators. It's also worth having a look at deposit and withdrawal limits, as well as transaction fees before getting started. Then, always pick the safest payment option available to you. For example, bank transfers are safer than credit cards.
Trustworthy casino games
High-quality games are a hallmark for the reliability of gambling sites. After all, that's what most people are here for anyways. Therefore, you should always have a look at the software studios that are providing the games for the online casino. If you can spot popular names such as NetEnt, Yggdrasil, Microgaming, Playtech, or Evolution this is a clear indicator that the online casino is trustworthy. Reputable game developers will only partner up with the best online casinos that abide by the rules and follow industry standards.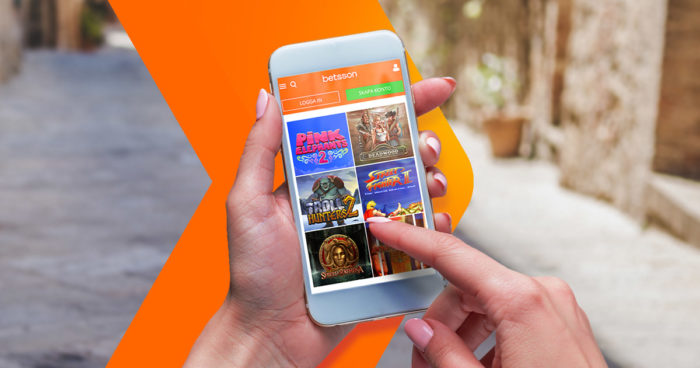 Read the terms & conditions
We know that this is a boring topic, however, it is much needed in order to separate the genuine casino wheat from the rogue site chaff. This is of particular importance when it comes to bonus terms as some online casinos have rules in place that are quite unfavorable for the player. An online casino will make a casino bonus look good at first glance. However, not all casino bonuses will be worth it. Therefore, read the terms and conditions before you start claiming any offers. It's not always easy to figure out what to look out for, so it's a good idea to check out our expert casino reviews. We always point out unfair terms and conditions without any reservation.
Know your limits
By setting yourself some limits, you can avoid a lot of trouble and reduce the risk to develop a gambling addiction. All top casinos offer you a decent selection of tools to set up deposit limits, loss limits, and time limits, amongst other things. It is also important that you have the option to exclude yourself from the site entirely in case you need to cool off after a bad losing streak.
Securely encrypted sites
Make sure that the casino at which you are playing is using state-of-the-art encryption technology to keep your monetary transactions and personal data safe. Typically, this is achieved by a so-called SSL encryption. You can spot whether a website is encrypted or not fairly easily. In the top left corner of your browser right next to the address bar there should be a lock symbol. If you can see a closed lock, then all data sent between you and the website is fully encrypted and can not be accessed by any third parties.
How to Stay Safe When Gambling at Online Casinos – Conclusion
Keep in mind that there are many other factors that can contribute to a safe gambling experience online. However, if you follow all the above-mentioned tips you should be able to filter out most of the hazards that might cross your way. If you want to find out more about the safety and trustworthiness of a particular online casino, we recommend that you check out our GoodLuckMate expert casino reviews for the full lowdown!

Andreas Schmidt
Updated: 11 Jun 2022
Andreas gained a lot of experience with the gaming industry during his student days. He regularly played poker with his fellow students and quickly realized how much strategy was p...