Gambling has been a form of entertainment for people all over the world for many years, but the issues around gambling addiction have always been important and, now more than ever, addiction to gambling is something to always be mindful of. What at first seems like a bit of fun can soon turn into something that you may lose control over. There are many reasons as to why people gamble and for many, it will continue to be a form of entertainment, but for some, it can turn into what is known as an impulse-control disorder. This is when things can become a problem and ultimately, it will be time to stop and assess the overall impact that gambling has on you and the people around you. If you are not having fun when you gamble then read on for our helpful tips on how you can stop:
1 - Acceptance
You may not even realize that you have a gambling addiction as this is something that can gradually become a reality over a long period of time. Perhaps you slowly start to deposit and spend more at your favorite online casino or you find yourself playing longer sessions than what you were playing when you first began. Accepting that you have a gambling problem or realizing that you are playing too much can be difficult, but once you notice this then you can start to take steps to stop or reduce your gambling to a level that will not affect your life and finances.
2 - Distraction
Gambling is largely based on that initial urge to spin the reels, play a few hands of blackjack or even place a sports bet. Try to allow that initial urge to slip away, wait for an hour, and then decide if you still want to play. This will allow you to think with a clear mind. Being able to find a distraction is perfect for this tip. If you decide to read a book or do some exercise whenever you think about logging in to the casino, this then gives you an instant "go-to" thought that will take your mind of that initial urge to gamble. Think about the positives and the alternative options of what you can put your gambling money towards…a holiday, new clothes, presents for loved ones or your children.
3 - Use Online Tools
One way to stop or reduce your level of gambling activity is to use the many responsible gambling tools that are now available at online casinos and gambling sites. The best option is to use the Self-Exclude feature. This will instantly stop all access to the site once you have confirmed your wish to do so. This goes hand in hand with the acceptance element of gambling and once you have accepted that you want to stop, you can then decide to make the right decisions to do so. You may need to contact customer support to confirm the self-exclusion or it may be a simple online form, but this is the best way of being able to stop yourself from accessing the casino site and depositing any more money.
4 - Talking To Others
You can find many online forums where other people in the same situation come together to talk about their problems or general thoughts about gambling. Once you start to realize that other people are in exactly the same situation as you then it will become a lot easier. You shouldn't expect to manage this all on your own and there are people and groups out there that will help you. It often takes time to stop gambling and you should think of it as a process rather than something that you can instantly turn off. Talking to others to get the right level of help will be a huge positive for you.
5 - Reminders
The excitement that gambling brings and the chance to win something extra make it especially hard for some people to stop, but you should always try to remember the losing aspect of gambling. It is all too easy to focus on the "what if I win" and "if I bet this then I can win that" mentality. This is, of course, the element that makes gambling so exciting. However, we recommend that you keep other thoughts at the forefront of your mind instead. Such as the fact that all casino games are designed for you to lose and that you will eventually lose your money no matter if you sometimes win.
Remind yourself that casinos are designed for the house to win and that, after all, it is a money-making business. This will help you to not fall into the trap of thinking that you can make money from them. Don't expect too much from your gaming session other than it is there for your online entertainment. As we pointed out at the start, if you are not having fun then it is time to stop and we hope that these tips can help you with that journey.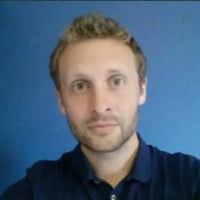 Steven Ford
Updated: 17 Mar 2021
Steve started his iGaming career back in 2007 and he has not looked back since. Various job roles for both global and startup casino brands have given him a deep and thorough under...