Gambling has been a form of entertainment for people all over the world for many years. Yet, the issues around gambling addiction have always been important, and they're something to always be mindful of. What at first seems like a bit of fun can quickly turn into something that you may lose control over. There are many reasons why people gamble, and for many, it will continue to be a form of entertainment, but for some, it can turn into what is known as an impulse-control disorder. In such moments, it's important to assess the overall impact that gambling addiction has on you and the people around you. If you aren't having fun when you gamble, then read on for our helpful tips on how to stop gambling.
1 – Acceptance
You may not even realize that you have a gambling addiction, as this is something that can gradually become a reality over a long period of time. Perhaps you slowly start to deposit and spend more at your favorite online casino, or you find yourself playing longer sessions than when you first began. Accepting that you have a gambling problem can be difficult, but it's the first and most crucial step in your journey. Once you come to terms with this, then you can start to take steps to stop or reduce your gambling to a level that will not affect your life and finances.
Moreover, you need to pay attention to any other symptoms of gambling addiction you might be experiencing, especially in the mental health area. For instance, signs of depression, intense mood swings, insomnia, and anxiety are just a few ways it could impact your mental health.
2 – Distraction
It's important to note that every gambling problem is largely based on that initial urge to spin the reels, play a few hands of blackjack, or even place a sports bet. Try to allow that initial urge to slip away, wait for an hour, and then decide if you still want to play. This will allow you to think with a clear mind. So, finding a distraction is second on our list of tips on how to stop gambling. If you decide to read a book or do some exercise whenever you think about logging in to the casino, this then gives you an instant "go-to" thought that will take your mind off that initial urge to gamble. Think about the positives and the alternative options of what you can put your gambling money towards. This list can include a holiday, new clothes, or presents for loved ones or your children.
3 – Use Online Tools
One answer to "how to stop a gambling addiction?" is to take advantage of the many responsible gambling tools that are now available at online casinos and gambling sites. The best option is to use the Self-Exclude feature. This will instantly stop all access to the site once you have confirmed your wish to do so. This goes hand in hand with the acceptance element of gambling, and once you have accepted that you want to stop, you can then decide to make the right decision to do so. You may need to contact customer support to confirm the self-exclusion, or it may be a simple online form, but this is the best way of being able to stop yourself from accessing the casino site and depositing any more money.
Feeling like you could use some help?
Find out more
Have you heard about gambling limits?
Find out more
4 – Talking To Others
You can find many online forums where other people in the same situation come together to talk about their problems or general thoughts about gambling. Once you start to realize that other people are in exactly the same situation as you, then it will become a lot easier. You shouldn't expect to manage this all on your own, and there are people and groups out there that will help you. It often takes time to stop gambling, and you should think of it as a process rather than something that you can instantly turn off. Talking to others to get the right level of help will be a huge positive for you.
Note that these forums are also meant for people that are wondering how to help someone with a gambling addiction. After all, the gambling addict usually has close ones that want to help them cross this bridge.
Additionally, if you feel like online communities aren't enough, you can always reach out to a gambling addiction hotline. A good gambling problem hotline should be available 24/7, 100% confidential, and easily put you in touch with government or health organizations that can help you with your issue.
5 – Reminders
The excitement that gambling brings and the chance to win something extra is just reason why gambling is so addictive. But you should always try to remember the losing aspect of gambling. It is all too easy to focus on the "what if I win" and "if I bet this, then I can win that" mentality. This is, of course, the element that makes gambling so exciting. However, we recommend that you keep other thoughts at the forefront of your mind instead. One thing to keep in mind is that all online casino or mobile casino games are designed for the player to lose eventually.
Remind yourself that casinos are designed for the house to win and that, after all, it is a money-making business. This will help you not to fall into the trap of thinking that you can make money from them. Don't expect too much from your gaming session other than it is there for your online entertainment. As we pointed out at the start, if you are not having fun, then it's definitely time to stop. We hope that these tips on how to stop gambling can help you with that journey.
Short List of
Tips on How to Stop Gambling
If you're looking for some quick tips to get started and don't want to dive deeper into each one of them, we've got you covered. Here's a list of some tips to consider if you want to stop gambling completely or take a break from it:
Understand where the problem lies – what is it distracting you from?

Avoid temptation by removing gambling apps and using blocking services.

Find alternative entertainment to keep you busy.

Get professional help from GA groups or even a therapist.

Share your problem with your close ones and ask for their support if you feel like relapsing.

Focus on the financial and personal consequences if you relapse.

Use self-exclusion tools.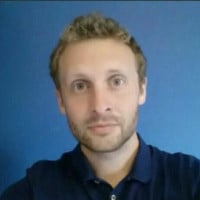 Steven is GoodLuckMate's casino veteran, having started in the industry in 2007! Although he knows everything about online gambling, it's sports betting that is his true passion. Additionally, he's not only our go-to writer for casino reviews, but he's also the one keeping the closest eye on iGaming companies, so he always knows what they are going to do next.