With so many online casinos and sportsbook sites available these days, it is much easier for illegitimate operations to slip through the cracks. Many players are interested in online casinos for one thing and that is the games. It is natural for many to not be aware of the potential risks of playing online with real money. Whether it is regarding the security of your personal information or the fairness of the games, it is best you make sure you keep yourself informed to avoid disappointment. As such, we have created this guide on how to verify that a gambling site is legal.
Before Getting Started
Before you commit a single letter to that registration page, you should know that most sites will still make a note of your incomplete registration. This could mean they already hold some information about you without you ever confirming the creation of an account. While this isn't a problem at a verified site, it could pose a concern if done at an illegitimate one.
That is why we recommend you go through the steps listed below before typing a single word into any kind of registration page. Black-market operations often use people's personal information that they trade back and forth in exchange for money. As unlikely as it may seem that it would happen to you, it only takes a simple precaution of checking before typing to avoid these kinds of situations.

Check Its Licensing
The first thing you should do when visiting a gambling site for the first time is to check its licensing status. This is the easiest way of determining whether a gambling site is legit. If there is no sign of a gambling license attributed to that site then stay away at all costs. It could also be that the site is licensed but in a jurisdiction outside of your country of residence. Playing online or mobile casino games at such a site will generally exclude you from certain protections offered by your local government. For example, if you are living in the US you will not be able to claim any kind of remuneration from a site with a UKGC license. A UK license only pertains to players residing in the UK. It is generally rather easy to confirm whether a site has an active license or not. Most licensing authorities will provide certification that is publicly available online.
Check Its Security And Privacy Policy
Another important aspect to cover when playing online is the safety of your information. Most legitimate sites act as a front to get you to hand over your private and personal information. Other sites are simply not secure enough to stop hackers from getting into their systems. We, therefore, recommend that you never play at a site that isn't TLS or SSL secured. This technology is a type of data encryption that encodes your information when on a site. Modern browsers will typically represent this with a padlock icon at the beginning of the URL bar. If your browser does feature this and you don't see it when hopping on to a casino you should assume your information is not being secured.
Legitimate operations will also provide a privacy policy that outlines the different ways in which your information is used and stored when on the site. These policies provide a detailed breakdown that does require some computer literacy to understand. While this is generally a good sign that a site is considerate of protecting your data, a privacy policy can be easily copied from one site to another and is therefore not necessarily a guarantee.

Read Reviews
Reading reviews is one of the best ways to get a clear image of a site without ever having visited it. The important part is to either find a source you trust or at least consult on multiple sources to get a more balanced perspective. Player reviews can be a great way to understand the feelings of the casino's customer base. They should however generally be taken with a pinch of salt. Most players tend to only write reviews when something out of the ordinary has happened. It is therefore incredibly hard to analyze an online casino based on a single player review. You can also check out reviews written by industry veterans like the ones found here at GoodLuckMate. All of our casino reviews cover aspects such as security and the licensing status of the site.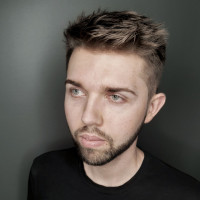 Nerijus Grenda
Updated: 29 Jun 2022
Nerijus is one of our top writers here at GoodLuckMate, and he knows exactly what casino players want to read about. He got started in the iGaming industry as a player, more specif...