The number of people getting involved with daily fantasy sports betting is always on the rise. It's such a popular pastime for sports fans and this means you can always find tournaments to enter and other people to play against. But, the question we will be answering today is how to win at daily fantasy sports betting. Of course, we all want to win more and as we just mentioned, there are many opportunities to win real cash prizes. So, we will be looking into four key areas that you need to consider if you want to start winning more daily fantasy sports tournaments. So, let's get started with the importance of differentiation.
Focus On Differentiation
One classic mistake that beginners make is picking the most popular players. Sure, this seems to be the most sensible of options because the popular players are the ones most likely to pick up the most points. However, this tactic is being used by a lot of other people as well and there will be a bunch of people with the same points total. It can mean the prizes then get reduced due to the prize pool being shared. The trick to coming out on top is to look for differentiation.
The key is to find an overlap where you get a mix of the top players and some influential players that get overlooked. There are many influencers out there who recommend certain players. Many people follow these suggestions along with hundreds and thousands of other people. Picking out players that are owned by a small percentage, but still offer the potential of a big points total is hard. It takes time to work out the right players, but differentiating your team from the main crowd is probably the best way to win at daily fantasy sports.
Look to Vegas for Inspiration
Checking out the latest odds on total goals and possible scorers is a great way to get a feel for what may happen. Vegas is the hub of the sports betting world when it comes to the top daily fantasy sports such as the NFL and NBA. The opinion of Vegas goes a long way in surveying the scene and picking out those differentials that we spoke out about in the previous section.
Look out for team and player propositions to find value such as the number of assists for a midfielder or the total passing yardage for a quarterback. We don't recommend basing all your judgment on the Vegas odds but be sure to take into account what the odds are saying, or perhaps what they are not saying. You can then use the data to start building your lineups.
Play Head-to-Head, 50-50s & Lower Buy-Ins
There are many opportunities to play daily tournaments and leagues with a wide range of buy-in levels available, too. These start with small events from €0.25 up to big events of €1,000 and above. There is also a mix of formats available from big leagues to head-to-heads and knowing which to enter is going to help you start winning more money. A good rule of thumb for beginners is that the higher the buy-in, the better quality of people you will be playing against.
So, stick to lower buy-ins, to begin with, and build up your bankroll and knowledge at the same time. You should also be looking at the head-to-heads and 50-50s because these become essential in keeping your winnings coming in. Yes, they may not offer you the life-changing sums of money if you win. But, it's all about the long-term and you will be surprised at the amount of money you can rack up by playing these smaller tournaments day in day out.
Bankroll Management Is Key
Bankroll management is always a hot topic when it comes to betting on daily fantasy sports, casino games, or anything related to gambling. It's always wise to spread out a bankroll of €100 across several tournaments than putting it all into one. This is simple logic and a strategy that you should always look to utilize, especially when combined with the previous section.
Choose your tournaments wisely and look into using the 10% policy. This means that you will only ever use 10% of your bankroll in any one day. It keeps your bankroll intact and also gives you the chance to build up some wins over time. Avoid lumping it all into one tournament that only offers a small chance of winning. Instead, play wiser and spread your bankroll out to make the most of your money. The number one idea here is that you make a bankroll plan and stick to it!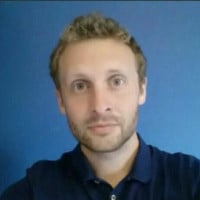 Steven Ford
Updated: 07 Sep 2022
Steve started his iGaming career back in 2007 and he has not looked back since. Various job roles for both global and startup casino brands have given him a deep and thorough under...