Just recently, a fellow iGaming writer told me that their child was appalled by online casinos. This young person, in their mid-teens, doesn't play at casinos (and neither should they). According to my friend, while they were working the kid caught a glimpse of the computer screen. The teen was shocked by, believe it or not, live casino dealers. The "cookie-cutter looks of people" working at Evolution, Ezugi, and other tables was what they found troubling. That young person thinks they aren't inclusive or representative. Without having a clear idea what those people do, they still know they don't like them. And the kid has a point. A point the online gaming industry should take seriously because Gen Z'rs are more demanding than any other generation before!
Aren't They Too Young to Play?
But hey, aren't Z'rs still wearing diapers and watching cartoons? You know what, I thought so too. As a person born in the 1980s, I still think 2002 was like five years ago. However, the Gen Z generation spans from the mid to late 1990s to the early 2010s. Many of them are of legal age to play at gaming establishments, both online and offline. Some of those crazy kids will soon be turning 30! Frankly, I'm not sure the iGaming industry realizes that.
As things are now, the sector we all love and cherish is still pretty much relying on traditional marketing methods. Such techniques worked perfectly fine for prior generations. However, I am not sure the same principles will be effective for the young people that will soon start to flood the market. I am not saying they will ruin the industry, but they will definitely force it to adapt some of its practices.
Gaming Studios Will Have to Think Twice
The first thing companies will have to consider is the exact same thing my colleague's daughter mentioned – representation. I never thought of it, but the fact is live casinos mostly employ young, white people. The girls usually have shiny straight hair, and a slim figure seems to be a must. Gen Z appreciates a more inclusive approach. Sure, one could say that at land-based casinos, good dealers progress fast. I'm not denying that's true. However, you can still catch a glimpse of more mature dealers and croupiers, especially at the VIP tables.

Another type of gaming where representation will matter are slot machines. Nowadays, you get all sorts of slots. Some are good. Some are bad. There are slots that feature women in frisky outfits; others have characters that could be considered borderline offensive. And cultural appropriation is all over the place when you think about it.
I don't think Gen Z will tolerate it. As a generation that literally invented cancel culture, they will probably go high and low to make sure some games get revamped or never see the day of light.

Short Attention Span
–
A Challenge Without A Precedent
Millennials grew up with computers. Gen Z'rs were born into them, molded by them (yes, I'm quoting Bane from Batman here). They knew how to play Candy Crush before they were eating candies. This brings us to another important point – their attention span is much shorter than that of current casino customers. For them, it's all about the experience. And they want to enjoy every part of it. After all, there are plenty of alternatives to choose from.
In my personal opinion, iGaming companies will have to put a lot of work into creating attractive gaming mechanisms. They will have to keep rewards frequent, and on a high level. By that, I don't necessarily mean adding as many paylines as possible to every single slot. Improved graphics, stunning mini-games, constant anticipation, and multiple features that enable glitzy in-game prizes will become a must. Low-quality slot machines that just spin won't stand a chance.
We can also expect to see upgraded bonus systems. I don't think that young people these days have the patience to receive bonuses only after depositing. Also, the chances that they'll be impressed by VIP programs which take ages to upgrade are fairly low. With that in mind, it should also be said that this demanding new target group will also create a problem with regulators. Companies will have to operate within an increasingly stricter legal frame while delivering an experience that has to be more thrilling than ever. Quite a challenge, if you ask me.
Values As Important as Service
I think it goes without saying that some companies in the iGaming industry don't have a stellar reputation. While they may be all shiny outside, they are not perceived as a desirable workplace. My personal opinion is that Gen Z will find its way to handle such companies.
If the Covid pandemic taught us anything, it is that there are more things to life than work. Gen Z'rs love when companies have a positive attitude towards their employees. They appreciate when brands provide multiple benefits according to company values. Green businesses, parental leave, health insurance, fair wage… iGaming is being silly if it thinks new customers don't care how they treat their workers.
The upcoming generations don't just care; they are ready to start a war on social media. Whether that is a real war is not for me to say. Even so, I'll say that no one wants bad publicity.
The iGaming sector proved to be one of many faces, adaptable and always moving one step forward. I hope it won't fall behind when it comes to Gen Z. The sooner it takes them seriously, the better. As always, things will probably work out in the end, but I guess no one wants to be the one taking hard punches. Gen Z has a list of demands, and is not afraid to ask. Let's keep our fingers crossed that iGaming companies can deliver.
This article delivers the thoughts and opinions of the author, and it doesn't represent the stance of GoodLuckMate.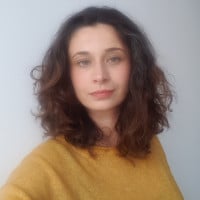 Borina Kopcic Pandur is a skilled and imaginative writer with years of experience in the gambling industry. As a writer for GoodLuckMate, she specializes in crafting detailed and engaging casino reviews that offer a fresh perspective on online gambling. With her unique writing style and profound industry knowledge, she provides readers with expert evaluations and insightful perspectives.