Launched in 2020, Infinity Reels™ is a fantastic and innovative slot mechanic that took the casino industry by storm. Its creator is ReelPlay, a renowned name within the industry that works closely with Relax Gaming. Since its launch, Infinity Reels™ has been featured in over a dozen casino games. You can find titles from this series at most Relax Gaming casinos. In this guide, we'll go over this exciting engine and everything it brings to the industry. We'll also list the best Infinity Reels slots alongside the best gambling sites to play them. Stay tuned!
Infinity Reels™ Explained
Infinity Reels™ is a feature for online casino slots created by ReelPlay. What sets games with this mechanic aside from regular picks is the infinity aspect of the gameplay. More precisely, when specific demands are met, the number of reels of the slot increases. Usually, you will notice new reels appear on the rightmost side of the playing screen.
As the name of the mechanic suggests, this can happen an infinite number of times. The same principle applies when it comes to cascading reels. Meaning, there's no limit on the number of consecutive wins players can hit. Now, it's only logical that the larger your grid is, the bigger your combination of symbols will be. In turn, the cash prize grows even larger on these Infinity Reels slot games.
Once the expansion is over and the initial spin is concluded, the game usually gets back to its standard layout. Expect the reels to appear with every consecutive win and their number to restart for your next spin.
What Makes Infinity Reels™ Slots Special?
These slots are made special by their capability to expand reels.
During the gameplay, players get the opportunity to see numerous reels appear on the rightmost side of the game. More specifically, the reels can grow to infinity – hence, the name of the series. Another benefit is the fact that none of this costs players more. Instead, they get a chance to win bigger and better, all for the price of their initial bet. In other games, when you increase the number of paylines, your bet amount grows too. That's not the case on Infinity engine slot machines.
Additionally, these games also come with frequent bonuses, like free spin bundles and the symbol multiplier feature. For instance, the Thor Infinity Reels™ slot can reward players by multiplying their bet 888 times. This is known as the Infinity Bonus feature. So, besides the mechanic itself, the slots also add additional excitement through extra surprises like exclusive jackpots.
Common Features of
Infinity Reels Slots
Whenever something new hits the market, players want to know more. And this curiosity goes beyond what the mechanic brings into play. A slot game comes with other features, and they seriously affect the entire experience you have on them.
When it comes to Infinity Reels slot machines, there are some features you'll typically find on them.
First, let's mention the x888 Jackpot. Nearly all titles have this, and to trigger it, you need 12 successive wins initiated through a single spin. Depending on the game, the max prize can be pretty juicy. For instance, on Odin Infinity Reels Megaways, you can snatch up to 20,000x the stake.
Second, comes the Megaways mechanic. For some reason, you'll often find slots that have both the Infinity Reels and the Megaways incorporated. Both these features ensure a thrilling round every single time and a high winning potential. So, we can't complain! If you want to learn more about games with this mechanic, read our guide on Megaways slots.
If you live in a country where Bonus Buy is allowed, expect many Infinity Reels slots to have this option, as well. Typically offered as an extra, Bonus Buy lets you trigger bonus features by paying a fixed price.
Finally, we must mention that besides these features, games with the Infinity Reels often are packed with other bonus features. Some commonly seen ones include free spins and pick-and-win rounds. Unique Wild symbols, as well as high-paying Scatters, are a common sight, as well.
How to Play Infinity Reels Slots?
Infinity Reels may sound unusual and confusing to new players. However, the truth is, there's nothing special you need to do when playing these games. They're just like any other slot machine. You place bets and hit the "Spin" button. The software does everything else. In case new reels are triggered, they show up automatically, and all consecutive wins are calculated automatically.
Infinity Reels Slots Demo
Just like you can play any ReelPlay slots for free, you can try Infinity Reels slots in demo mode. GoodLuckMate is a great choice if you're interested in free play of this type of slot. We have more than a dozen of them right here. You can browse them using the search title. Just insert "Infinity Reels" in it, and you'll see them all. Open the game you want and initiate demo mode without even leaving the site. You can try Thor Infinity Reels for free, and all the other top picks.
Infinity Reels Slot Machines Pros and Cons
Why should one bother playing slot games with Infinity Reels mechanics? Well, there are a few benefits but also some cons to note.
The pros include a unique approach towards slot gameplay, which makes the action unusual and more engaging. Moreover, Infinity Reels enable you to hit multiple wins with a single bet, similar to Cascading Reels. Therefore, they have an overall better winning potential for players.
As for the cons, well, their unusual concept is the first thing to mention. Infinity Reels slots may be just a tad bit overly complex for those who prefer simple reel machines. Moreover, the games typically have fewer reels on the first spin, which makes them less appealing in situations when there hasn't been a winning round.
Partnerships With Other Providers
ReelPlay really hit the jackpot with the Infinity Reels slots engine. In a storyline similar to the one we saw with BigTimeGaming and its Megaways mechanic, ReelPlay has allowed other providers to implement the ReelPlay engine. Relax Gaming was the first one to join the bandwagon, and then Fantasma, Kalamba, and a few other studios got the rights to use Infinity Reels through their partnerships with Relax Gaming.
Not the Same as the InfiniReels by NetEnt
El Dorado Infinity Reels hit the market in November 2019, while NetEnt launched Gods of Gold InfiniReels in May 2020. It's important to note that even though they are similar, these two aren't the same feature. That's why both companies had to discuss and negotiate how to move on with their respective features.
They came to an agreement in April 2020 to start a partnership and protect their own mechanics. It's not known what this partnership meant, but both companies kept releasing games with their appropriate trademarked mechanics.
What Our iGaming Experts Think About Infinity Reels™ Slots?
The Infinity Reels™ slots series is unique, innovative, and definitely unlike anything we've seen in the industry yet. Thanks to their main feature of adding more reels, players find the games even more exciting. On top of that, it boosts the winning potential, which is always welcomed. At the time of this writing, there are 14 Infinity Reels™ games. We don't doubt that many other games will hop on the trend soon. In fact, if this trend of popularity continues, we may even witness the Infinity Reels™ becoming as famous as the Megaways™ mechanics.

Best Infinity Reels™ Games
The Infinity Reels™ series packs 14 of the industry's most exciting titles. Though most of them are developed by ReelPlay, said provider works closely with Relax Gaming and its partnering studios, BB Games and Bad Dingo. So, Infinity Reels™ releases are launched by several providers. Though all games that have been released so far are nothing short of fantastic, our team listed the top three titles you should check out.
El Dorado Infinity Reels
El Dorado Infinity Reels is the first title in the series, released in 2020. Players begin with a 3x4 grid. The winning combos require at least five or more adjacent symbols to fall anywhere on the reels. The payout rate of the slot is 96.54%.
Thor Infinity Reels
Thor Infinity Reels is another 3x4 slot that comes with an RTP of 96.2%. Players fortunate enough to get up to 12 reels get rewarded with the juicy 'Infinity Bonus'. With this prize, their bet is multiplied by 888x. We have a full and honest Thor Infinity Reels slot review right here, plus we let you try the game for free.
Zodiac Infinity Reels
Zodiac Infinity Reels comes next on the list. Just like the other titles, this game starts as a 3-reel slot too. To win, players need to match symbols on at least three reels. This video slot has an RTP of 95.57%.
Money Mariachi Infinity Reels
Money Mariachi Infinity Reels also comes from ReelPlay. This game celebrates the Day of the Dead through a fun and musical mariachi-themed storyline. Expect a solid RTP rate of 96.19%, respins, bonus buy, and special symbols. If you want to try a Money Mariachi Infinity Reels demo, you can do so right on our website!
Hypernova Infinity Reels
Hypernova Infinity Reels is another popular pick among fans of this mechanic. Just like all other ReelPlay picks, the slot boasts an above-average payout rate of 96.20%. It comes packed with fun features, special symbols, and an attractive theme.
Where to Find Infinity
Reels™ Online Slots
?
You can enjoy the exciting Infinity Reels™ at most casinos that have ReelPlay or Relax Gaming in their roster. You can check honest online casino reviews right here at GoodLuckMate and discover the option that suits your needs the most.
We list only the best gambling sites on the market. Luckily for you, most of them also have Infinity Reels slots in their lobbies.
Here are some top picks to consider if you're looking for top-class Infinity Reels casinos.
National Casino
National Casino is a leading gambling site with plenty of Infinity Reels slot machines. It has about 15 such titles, including El Dorado Infinity Reels, Golden Haul Infinity Reels, and Royal Dragon Infinity Reels. The casino has a strong 4.5-star GoodLuckMate rating and thousands of games by more than 100 providers.
0xBet
If you prefer crypto gambling sites, consider 0xBet. It has over 10 Infinity Reels slot machines, including Martian Miner Infinity Reels, Tiki Infinity Reels Megaways, and Age of Beasts Infinity Reels. As you can see, these are all Yggdrasil releases rather than ReelPlay ones. This crypto gambling destination has a top score on our website, offers cashback, and has many other benefits for its users.
Wheelz
Wheelz Casino is just a wonderful online casino for playing games with the Infinity Reels engine. It has over 20 Infinity Reels slots, among which you'll find Age of Beasts Infinity Reels, Bali Vacation Infinity Reels, and Emerald's Infinity Reels. This is a great place for claiming player perks, generous bonuses, and trying games by over 60 providers. Wheelz has an impressive 4.8-star GoodLuckMate rating.
Infinity Reels Slots
– Bottom Line
If you are a fan of modern video slots with unique features, we're sure you'll like the Infinity Reels slots. Don't forget you can try a wide range of them right here at GoodLuckMate in demo mode. Alternatively, you can enjoy them for real money at the casinos we've recommended above. And if all this sounds too complicated to you, you can always learn how to play blackjack or roulette using our simple yet useful guides.
Good luck mate!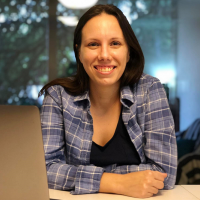 Milena is second-to-none when it comes to researching, reviewing, and recommending top online casinos. She stops at nothing when it comes to getting all of the facts and figures straight in each of her expert reviews. Plus, having worked as a writer within the iGaming industry since 2014, Milena has seen it all and is familiar with every aspect of online casinos.