In 2017, Big Time Gaming released the White Rabbit slot equipped with a very special and unique feature – the so-called Bonus Buy option. As the name suggests, this feature allowed players with cash to skip hoping to hit bonus rounds by simply purchasing them. At GoodLuckMate, we have an in-depth guide on Bonus Buy slots and how they work, so that's not quite the point of my opinion piece this month. Instead, I wanted to test out several games and see whether I'll end up winning or losing more money. Most experts say that Bonus Buy isn't worth it, and the UKGC banned this feature back in 2019. So, let's just test it out and see where it takes us. What do you say?
My Testing Process Explained
Before I move on with the actual testing process, I'd like to say that I'll be doing this in demo mode. Theoretically, demo mode shouldn't affect the RTP of the game. And even if it does, you can always check out the payout rates offered by the operator you play at. I will play five rounds with 10-coin bets before I purchase the Bonus Buy feature of the game. I'll then compare how much the feature costs versus how much I've won, if anything. I'll do this with the most popular Bonus Buy slots on the market right now and draw up conclusions once I'm done.
Ideally, this mini-research should give you insights into what to expect and whether the investment is worth it. Let's go!
Money Train 2
I'm starting with Money Train 2, a top pick from Relax Gaming. This is a high-volatility game, so I'm expecting things to go either really great or terribly unlucky.
If you want to purchase the Buy Feature on the game while playing with 10 coins, you'll have to pay an impressive 1,000 coins. I did that, obviously, got the three bonus symbols, and triggered the Money Cart feature.
I initially got 3 spins, and as I landed multipliers on the reels, the number of spins would reset to 3. From what was going on, it seemed that I got lucky, but will it be 1,000-coin lucky? The feature lasts pretty long, there are symbols with people shooting, new reels open up. Almost the entire screen is filled with multipliers, some being x7; the total count is x95, and still going. Finally, the feature ends, and I'm informed I've hit an EPIC WIN. Everything is really exciting, I must admit. And the moment of truth comes – my total win is 950 coins.
Investment – 1,000 coins.
Final standing – I've lost 50 coins, but the thrill was awesome despite playing in demo mode!
Deadwood xNudge
Next on my list for testing out was Deadwood xNudge by NoLimit City. This is another high-volatility slot, so I'll either lose a lot of money or hit something good. Let's see what happens.
I set the 10-coin bet and played a few rounds, and even scooped some wins. When it comes to the Buy Bonus feature here, there are two options. One costs 710 coins, and the other 7,500. Obviously, I had to test them both.
Let's start with the cheaper option, which cost me 710 coins. It got me 8 spins, but I get to choose between HIGH volatility spins with guaranteed wilds or EXTREME volatility spins with sticky multipliers. I went with the guaranteed wild and high volatility, hoping to see at least some winnings.
Again, things weren't going bad. If I counted right, 5/8 spins won me something, and two of those were big wins. People are shooting around, coins flying everywhere, and then the final countdown. I won 642 coins.
Final standing – I've lost 68 coins, but the feature was pretty exciting itself!
Let's go with the Shoot Out option, which costs a fantastic 7,500 coins. The choice was the same, but now I got a total of 10 spins. This time I went with the EXTREME volatility and sticky multipliers.
I got lucky from the start and drove some pretty high winnings, I must admit. Each win was more impressive than the previous one. I surpassed my investment when I had 6 spins left. Nearly every spin turned out to be a winning one, and many wins went over 1,000 coins. The sticky wilds really made all the difference, and I ended up winning 21,809 coins.
Investment – 7,500 coins.
Final standing – I've won 14,309 coins, and the feature was just amazing!
The initial investment was really high. It turned out to be worth it this time, but if I wasn't so lucky, I would've been very disappointed.
Anyway, let's move on.

Iron Bank
I moved on to a game I personally like a lot – Iron Bank by Relax Gaming. I've played this title before, so I know that there are multiple bonus features to choose from. But I decided to see where the gameplay leads me.
The first few spins weren't anything special, and I was pretty excited to invest 1,000 coins and trigger free spins. In this game, one gets to choose between three options with high or medium-high volatility. The number of spins is either 8, 10, or 12, while they come with either mystery symbols, expanding wilds, or multiplier collects. I chose the middle option – 10 spins with expanding wilds.
I had several winning spins. The 5th one was particularly awesome as it was then I had already won back my initial investment of 1,000 coins. When you hit an expanding wild win on this game, respins are granted, so that went well for me. Yet, after that particular spin, things weren't that impressive, and my final prize was 1,021 coins.
Investment – 1,000 coins.
Final standing – I've won 21 coins from the feature and got some pretty high adrenaline levels mid-feature.
Overall, it was one lucky spin that made all the difference here. So, I can see how easily things could've been disappointing. But another lucky spin could've doubled my investment, and I wasn't able to decide if this was all worth it.
I needed more persuading, and I went for another Buy Bonus session, this time with medium-high volatility 12 free spins and multiplier collects.
Again, the situation seemed very promising right from the start. Plus, respins were granted often, and at one point, I was even impatient for the feature to end. The screen was a mess; I hit a few big wins, but at some point, my luck ran out, and I ended up snatching 1,123 coins.
Investment – 1,000 coins.
Final standing – I've won 123 coins, but somehow hoped for more, considering everything that appeared on the screen.
Hand of Anubis
Finally, I decided to end my little research with a bang with Hacksaw Gaming's impressive and dark Hand of Anubis slot. This is again a high-volatility slot whose gameplay can go in either direction, really. It also offers two bonus features, and you can buy them both.
The Underworld is very high volatility and costs 1,290 coins, while the Judgement has high volatility and costs 2,000 coins. Rather than wondering which one to try, I went for both.
I started with the Underworld, which gave me 10 free spins with global multipliers. The spins started sliding away pretty quickly, and some minor wins would appear here and there. The total win was disappointing until the end, when my total win was only 71 coins.
Final standing – I lost 1,219, and even though I played in demo mode, I wasn't happy at all.
Reluctantly, I went for the other feature. Though, if I were playing for real money, I would've just given up at this point. Anyway, Judgement gave me 3 refilling spins and increasing multipliers.
This feature was much more interesting to me because one spin has lots of action. Basically, when there are wins, you get more spins, and multipliers fill out the reels. By the end, all multipliers are added together to grant you your prize. You don't know what's happening as many things land on the playing screen, and the final step is for the prize reveal. In my case, it was 590 coins. Urgh!
Final standing – I lost 1,410 coins, even worse than the previous round.

My Conclusion on Bonus Buy Feature
I paid a total of 14,500 coins to purchase all seven bonus features on the online slots above. My total winnings were higher than the investment at 26,206 coins, and I ended up with 11,706 coins more. However, I profited only 3 out of 7 times, or in about 43% of the cases. That's not too promising, especially not when real-money gambling comes into the picture.
Yes, I think that getting to the special features is awesome and exciting. But, considering how much money you need to trigger the feature and possibly end up with nothing or minor winnings, I don't think Bonus Buy is worth it. Plus, most bonus rounds last a few seconds only, and that's short-term entertainment for me. With those funds, you could be spinning the reels much longer and enjoy the experience rather than rush it.
And if you simply want to check out what's happening during all those unique bonus features, you can always try the games in demo mode right here at GoodLuckMate.
With all said and done, my final verdict for Bonus Buy is that this is an innovative concept for sure, but not necessarily one worth your money.
This article delivers the thoughts and opinions of the author, and it doesn't represent the stance of GoodLuckMate.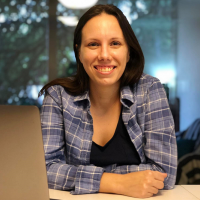 Milena is second-to-none when it comes to researching, reviewing, and recommending top online casinos. She stops at nothing when it comes to getting all of the facts and figures straight in each of her expert reviews. Plus, having worked as a writer within the iGaming industry since 2014, Milena has seen it all and is familiar with every aspect of online casinos.