Did you know that thousands of active online slot games are out there, but only a tiny percentage are progressive slots? Online slots, in general, are the most played casino games today. Still, many players avoid them because big wins are not that common. Of course, the payouts depend on the size of your bet, but generally speaking, a session of one hundred spins may help you increase your initial balance by 10%-20% or vice versa. In addition, many slots have maximum caps of 1,000 to 5,000 times your initial bet. So, playing with 10 Eurocents per round and winning the highest possible prize in a regular slot game can help you get 100 euros or 500 euros, and that's it. But it doesn't have to be like that. More and more players are interested in variants that offer progressive jackpots. These massive prizes are guaranteed, meaning they will be given to one player at some point. There's no doubt that these titles are attractive, but the question is whether they are worth your time (and money).
What Are Progressive Slots?
Before you decide whether you want to play progressive slots or avoid them, you must ensure that you understand this type of online casino game. First of all, these are not new games. They existed before online slots, and they were introduced to the online gambling industry in the first years of its emergence.
What makes the progressive jackpot different from a regular jackpot is the value that keeps growing. This progress keeps happening until someone hits the progressive jackpot. But, even when a lucky player receives the reward, a guaranteed minimum amount will start increasing again.
Today, there are a few different types of progressive online slots. The most popular one is the wide-area progressive slots. They are available in multiple online casinos on the same slot game. As a result, lucky players can expect life-changing amounts when they hit the jackpot.
Many other variants of progressive games are available in modern online casinos. For example, some of them are designed for a specific online casino, including the offer on several games. The same goes for game providers, which include the same reward in more than one of their slots. In any case, you should get a clear idea about what to expect from these prizes because they are usually displayed on the main screen.

How Do Progressive Slots Work?
Progressive slots use unique mechanics. Every time a player wagers money on a progressive slot, part of their stake (usually a percentage of 5%, 10%, etc.) is added to the jackpot. That's why the prizes keep growing. Imagine a situation where hundreds of players are simultaneously wagering money and contributing to the prize. So, it's no wonder why some of these bonuses can reach hundreds of thousands or even millions of euros.
It's good to know that the gameplay found in progressive slots and regular ones is not different. They look the same and even include the same options and features. Almost all of them have additional bonuses found in traditional slot games, like free spins, scatter wins, wild icons, multipliers, and mini-games. Simply put, you get the same experience with one big difference – a chance to win a massive prize.
Winning the progressive jackpot works differently in different titles. In most cases, a specific combination of jackpot symbols will help you win this prize. In other words, the reward is given at random. Also, some releases will launch a mini-game where you have to match icons to win the prize. Some titles require a classic combination of 5 jackpot icons on a payline or adjacent reels. Most providers point out that every player, regardless of their bet size, has a chance to win, but the ones that wager more will increase their chances of winning.
What Makes People Play Progressive Slots?
This might not be a million-dollar question, but the answer definitely brings millions. The best thing about progressive slots is the chance to win millions (or at least hundreds of thousands) of euros at any moment. According to the official records, the highest wins in these games were worth over 15 million euros. In addition, many players didn't spend more than a few euros to play before they won the prize. A win like this can change your life forever, something you can't expect from non-progressive slots or casino games.
Due to their popularity, progressive slots are available in almost all online casinos. Some of the world's best game suppliers have progressive slots, including Microgaming, Playtech, Real Time Gaming, and NetEnt. So, you don't have to conduct research to find at least one title like this because you may already have several of them in your favorite online casino.
Finally, the progressive variant covers attractive themes and stories like regular slots. It comes with beautiful visuals and smooth gameplay.

Downsides
The biggest downside of progressive online slots is that they have a lower Return to Player (RTP) percentage. This means that the house has a better edge over you. In theory, this also means that the chances of getting a high return on your stake after a spinning session are low. They also provide smaller payouts less frequently, which is not the case with most regular slots.
Also, some of these games require placing the maximum bet to become eligible for winning the progressive jackpot.
So, Should You Play Progressive Slots?
There's no straight answer to this question because every player has a specific goal. If you have a decent budget and are interested in massive wins, then it's a good idea to try these slots. I would advise creating two separate budgets – one for regular slots and another for progressive slots. In this way, you will still have fun, get rewarded relatively frequently, and stay in the game for the progressive jackpot.
This article delivers the thoughts and opinions of the author, and it doesn't represent the stance of GoodLuckMate.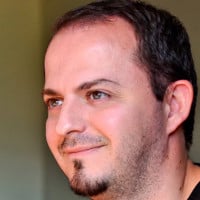 Andrej is an experienced writer specializing in online slots. He writes detailed slot reviews for GoodLuckMate, covering gameplay mechanics, graphics, bonus features, and payout potential. Andrej's expert analysis is highly regarded by both casual and serious slot enthusiasts. With his engaging writing style and deep knowledge of the industry, he is an essential contributor to the GoodLuckMate site.