With the rapid development of technology, online casinos continue to get polished by implementing various advanced tech. From 3D slots to the latest variant - Virtual Reality gambling - players proceed to seek sophistication. Back when the 3D slots were first released, they were deemed revolutionary in the iGaming world. The special bonuses, unique features, and wild symbols were what got everyone on board. Now, with VR online casinos' steady debuts, players will get to experience Las Vegas in their living rooms. This innovation has created an ultimate experience for players and has received quite the attention globally. Trust us when we say it certainly doesn't get much better than this.
How is VR Applied to iGaming?
We know many of you are curious as to how Virtual Reality technology applies to iGaming. First, to create such a game, a lot of effort and much investment is required. Online casinos establish software with a vast range of functions, alongside uninterrupted operation even when high traffic occurs. Plus, they make sure the platform is designed accordingly with modern trends and innovations. They pay much attention to the opportunity of software updates, as well. However, most importantly, operators of casinos value having consistent communication with the games' developers.
What do You Need to Play?
Playing at VR online casinos won't be possible with an old laptop or a decently working computer. There are multiple things you need to create the utmost experience for yourself.
Start with getting an essential item such as a VR headset. You can't begin your journey without a properly working VR headset. We know there are over-the-top prices when it comes to these headsets, but there are ones out there suitable for all budgets. Next is, of course, a VR casino account. To play, you will need to register and deposit initially to have access to all the top-quality online casino games. Having a comfortable chair is a must, too. You may get immersed in these games for hours. To ensure you're comfortable, you need to have a relaxed setting.
Benefits of VR Online Casinos
If you can't fly out to Las Vegas to play at its grand casinos, then VR online casinos are perfect for you. They will make you feel like you are walking through those halls, offering a realistic experience from the comfort of your home. Not only are they more realistic, they even beat live dealer platforms because they are much more engaging and immersive. Plus, did you know you can enter VR tournaments? That's right. Texas was the first one to hold the worldwide VR Hold 'em tournament. If you're someone that loves the heat of competition, then VR gambling will really do the trick for you.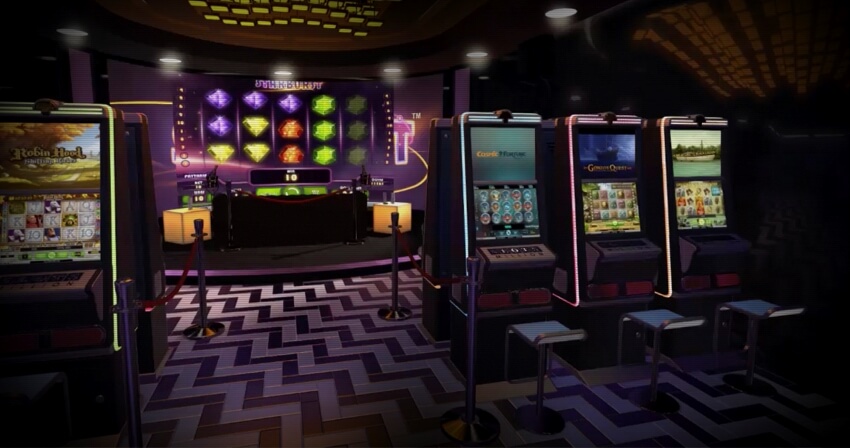 Example of Simulated Casinos
Although currently there aren't many VR online games on the market, there is a significant one we can't help but mention. Although you won't get to gamble for real money through this game, it provides the casino experience, and users love it. We are talking about VR Casino! Here you get to play your favorite slots and table games. It provides excellent graphics and authentic sounds that will make you feel like you are playing at an actual casino. Earn chips to get unique in-game bonuses like daily wheel bonuses and all-in bonuses!
Where to Play VR Casino Games
Are you looking for prominent iGaming destinations where you can try out these immaculate games? Right now, we suggest you go to SlotsMillion, the first VR online casino where you can gamble for real money! Relish its 40 top-notch games in your private casino room. It will provide a virtual world like no other.
You have two options as to how you can play at this platform. You can play in VR through Oculus Rift, which requires goggles, or 3D on your PC without goggles. Whatever you choose to do, you won't regret doing so. SlotsMillion is also an instant-play casino platform, meaning you can enjoy it as a traditional iGaming destination, too.
The Takeaway
It will probably take more time for Virtual Reality to become widely spread before casinos start employing the concept more. Yet, it's likely that more and more operators will hop on the VR train to offer something new and exciting to its players. We believe that VR is going to become the essence of future online gambling. So, we are very enthusiastic to see the development of this creative and innovative sector.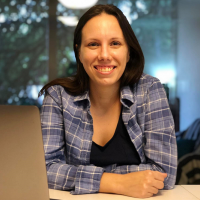 Milena Petrovska
Updated: 23 Mar 2021
Milena started her journey in the iGaming industry as a full-time English Content Writer back in 2014. It didn't take long for her to become passionate about this fast-growing mark...