Imagine a typical gambler. Do you think lawmakers have a different opinion about them? In so many cases, it seems to me stereotypes and prejudice about gamblers are becoming the major factor in determining legal practices. Ever so often, I notice laws setting limits and restrictions on all sorts of consumer behavior related to gambling, as if users can't make their own decisions. In my opinion, this is because scientific data are rarely consulted during the decision-making process. As if lawmakers rely on their own perceptions, rather than facts. I think we can all agree that having deep knowledge, rather than stereotypes, on a certain market is the only way to effectively regulate it.
Authorities Must Have a Clue and Act on Time
In this opinion piece, I will use the UK market as an example because big regulatory changes are about to happen there. Still, I believe the situation is more or less the same in most countries. We live in a global village, and our habits are becoming increasingly similar.
When I think about the regulatory authorities I think of bureaucracy. You know, a bunch of people who do it the Geroge Constanza way. And by that I mean they are more focused on their own interests and keeping their job, rather than keeping up with the latest trends in the gaming industry. I believe that, more often than not, regulators act like it's 2011, and not 2021. If you ask me, they still have that stereotypical old-fashioned gambler in mind, while modern casino consumers are anything but.

Customers Will Always Find a Way
For instance, credit cards are banned for all gaming deposits in the UK. However, a recent YouGov survey shows gamblers are keener to use cryptos than the general public. Essentially, this means UK consumers are always looking for an alternative way to handle that transaction despite the restrictions. At the same time, cryptos are so vaguely regulated, the authorities probably don't even know where to start with them as a new payment method.
At the moment, cryptos are considered to be a type of property. Crypto companies and FCA are still trying to find a common ground in terms of regulations. Meanwhile, thousands of users are paying in cryptos at online casinos. In my opinion, if UK regulators want to protect customers, they should focus on regulating crypto markets ASAP.
Another thing to bear in mind is that it takes time for laws to come into power. At the same time, trends in the gaming industry are changing at a much faster pace. Consumers adapt to new trends much faster than any regulatory body. I think that, if regulators want to be taken seriously, and not perceived as a nuisance, they have to adapt to the ever-changing environment. Also, they must act immediately, and not with a 2-year delay (or sometimes even more). In this day and age, amendments are a must, and they have to be created promptly, whenever there's a need.
In the case of crypto payments, there is a big chance the new UK gambling law will become effective before the crypto regulation takes place. That is why I believe it will be outdated as soon as it sees the light of day. Let's hope there won't be another payment method ban in the near future.
New Generation of UK Gamblers
Here are some numbers that should be considered, at least in the UK. According to Entain's research, 40% of gamblers have a degree, and 63% of all participants are aged between 25 and 54. More importantly, 78% of them wager once a week, and the amounts are half of what they would spend at a pub. The most important number of all is that 94% of them believe in the right to spend their time and money as they like.
I have to say, I'm slightly amused by the announcements that the new Gambling Act of 2021 will be more restrictive than the previous. That is mostly because the UK lawmakers chose a tricky time to impose more restrictions. From my point of view, people are sick and tired of everyone else telling them what to do. Who can blame them after so many lockdowns and social distancing measures? Many individuals are at breaking point, and are ready to take over the streets if someone intervenes with their lifestyles ever again.
Let's not forget that the majority of gamblers are aged 25-54, meaning they are a tech-savvy generation who are completely aware of their rights. They are not some unqualified workers spending their money on a game of chance in a shady den. They are professionals with savings accounts (84% of them), who can literally cancel the entire government on Twitter and start riots. We've seen it happen in the recent past, albeit for different reasons.

Regulators Must Learn From Marketing
The first rule of marketing is that to have a successful product, you must know your audience. I think the gambling laws should work in the same way. Regulatory authorities must know their clients and people who use their services to implement efficient methods and practices. By that I mean no stereotypes, no prejudice, and no intervening in so many personal decisions. Also, lawmakers have to be a bit like fortune tellers: they must have the capacity to predict future trends and possible changes in consumer behavior.
If you need an argument for that, we all witnessed the COVID-19 pandemic and the panic it caused. So many authorities all over the world made moves that negatively affected not only the industry but consumers as well. I will always encourage safe gambling, but special circumstances sometimes require different levels of tolerance for all of us. Especially considering many countries that introduced certain restrictions never went back to the old ways.
Spain, for example, set notorious advertising bans that remained effective even long after things went back to normal. In my opinion, the ban will not be revoked in the near future. But it won't protect customers either. For all I know, it will just direct them toward unregulated companies.
New Times for New Laws
Laws and regulations that are created with no understanding of who they affect and cannot be easily adapted to new circumstances have little to no sense. I mean, the treasury will be a bit fuller thanks to a fine here and there, but the law will serve no real purpose. As always, customers will find cheap and effective alternatives that might not be the safest, and no one will take the blame for it. We can only keep our fingers crossed that the new UK laws consider gaming audiences, their habits, and preferences as some of the important factors when determining new practices.
This article delivers the thoughts and opinions of the author, and it doesn't represent the stance of GoodLuckMate.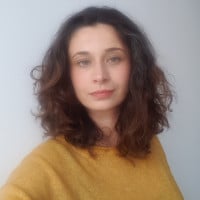 Borina Kopcic Pandur is a skilled and imaginative writer with years of experience in the gambling industry. As a writer for GoodLuckMate, she specializes in crafting detailed and engaging casino reviews that offer a fresh perspective on online gambling. With her unique writing style and profound industry knowledge, she provides readers with expert evaluations and insightful perspectives.