Even if you aren't a movie fanatic, you are probably familiar with the Academy Awards, widely known as The Oscars. This award ceremony occurs each season and rewards the best movies of the year. Traditionally, The Oscars take place in February, but the next ones in 2023 will be hosted in March. If you're already excited, we know how to boost the adrenaline for the occasion even more. Of course, we refer to all the fantastic movie-themed slots you can play to set the right mood. As the latest Academy Awards ceremony is nearing its date, let's check out some movie slots whose stories come from straight the big screen.

Jurassic Park (Microgaming)
Kids from the 90s will remember this movie like it came out yesterday. The fascinating wilderness and dinosaurs have captured Microgaming's attention, which resulted in them creating the Jurassic Park slot. Jurassic Park is a 5-reel and 3-row slot, which boasts 243 ways to win. The game's RTP is solid at 96.67%, and the minimum bet is a reasonable €0.01. More importantly, the game has impressive graphics and features all the movie's favorite characters. Besides the initial Jurassic Park, Microgaming has another similar movie-themed online slot Jurassic Park: Gold Slot, which comes with four jackpots.

Basic Instinct (iSoftBet)
There's no doubt that this noir thriller still lingers in our minds since its initial release in 1992. iSoftBet has developed an exciting Basic Instinct slot inspired by the movie. This is a 5-reel and 3-row machine, which has 243 ways to win. It has an RTP of 95.76%, and the bet range goes from €0.5 to €50 per spin. Basic Instinct is among the top movie-themed online slots and guarantees an action like no other.

Terminator 2 (Microgaming)
We have yet another pick by Microgaming. If you're a robot and action enthusiast, then you must have watched the iconic Terminator movies, starring Arnold Schwarzenegger. The Terminator 2 video slot is a 5-reel, 3-row one and has 30 paylines. Its RTP is 96.62%, but the slots' stars are the wilds and scatter symbols. Both promise some excellent rewards to the luckiest players and earned Terminator 2 a place on our list of best slots based on movies.

Gladiator (Playtech)
If you enjoyed the epic release of this historical drama in 2000, then you will love what we have in store for you. Playtech has developed the slot Gladiator, which is inspired by the same Oscar-winning film. Join General Maximus on his vengeance quest on this 3-row, 5-reel video slot with 25 paylines. Gladiator has a generally low RTP of 91.05% and a bet range from €0.25 to €125 per spin. The Crowd Pleaser pick-and-win bonus round is where the good prizes are. With themed symbols and a progressive jackpot, there's nothing not to love on this game.

Anchorman: The Legend of Ron Burgundy (Bally)
If we're interest in funny slots themed on movies, you're going to like this one. Suppose you're a fan of comedy and Will Ferrell, then you know which slot we have up next on our list. Inspired by the famous 2004 release, game supplier Bally has developed the Anchorman: The Legend of Ron Burgundy video slot. This reel machine features 5 reels, 3 rows, and 25 paylines. It has an RTP of 96.03%. More importantly, it includes all the movie's favorite characters like Ron Burgundy, Brian Fantana, and Brick Tamland.

King Kong (Playtech)
Everyone remembers the giant gorilla, aka the 8th wonder of the world, which first appeared on our silver screens in 1933. He's so memorable, that it's not all that surprising finding it on this list of movie-themed slots. Playtech has decided to develop a creative slot based on the film version released in 2005. King Kong is a fantastic 5-reel video slot that has 25 paylines. It has an RTP of 96.07%, which isn't bad. Players will enjoy real photos and characters from the movie. These, of course, include the beautiful Naomi Watts as Ann Darrow and the charming Jack Black as Carl Denham.

Rocky (Playtech)
If you're looking for free movie-themed slots you can try on our site, stay tuned for Rocky! The Rocky movie franchise is one of the greatest ones in history. Playtech will bring you the courage and strive of Rocky Balboa through the Rocky slot based on the 1976's movie. We have another impressive 5-reel, 3-row slot on the table, with a total of 25 paylines. Rocky by Playtech has an RTP of 95.01%, which could be better. The movie-themed symbols of the game, however, make up for this.

The Love Guru (iSoftBet)
Most of you are probably familiar with this 2008 comedy, which inspired an excellent movie-themed online slot. Let iSoftBet take you on Guru Pitka's journey towards loving oneself. The Love Guru video slot gives you an adventure set on 5 reels, 3 rows, and 30 paylines. This reel machine has an RTP of 95.41% and boasts scatter symbols, pick-and-win rounds, and free spins. Due to its theme, this game is actually a good Valentine's Day slot, as well.

Bridesmaids (Microgaming)
Who hasn't had a good laugh while watching the titular Bridesmaids and their nonsense in the 2011 romantic comedy? Well, you can now join these ladies on their adventures thanks to Microgaming and its dedication to branded slots. Bridesmaids by Microgaming has an RTP of 96.71%, 5 reels, and 40 paylines. The game includes all the main characters of Annie, Megan, Helen, and the rest. Plus, it boasts some themed bonus rounds, making for the perfect movie-themed slot machine.

Jumanji (NetEnt)
NetEnt has always been big on branded slot machines, so it's expected to see yet another of these picks on this list. The next option could be a good option for those looking for movie-themed Halloween slots app, even though it's not all that scary. We're referring to Jumanji, based on the popular 1995 movie starring Robin Williams and Kristen Dunst. With an RTP 96.22% and a max win of 5,000x your stake, Jumanji can prove more of a treat rather than a trick.
Where to Play
Movie-Themed Online Slots
There are many leading online casino sites that feature all of the games mentioned above and even more options. You can find the absolute best online casinos on our dedicated page and read their reviews within a few clicks. Thanks to our smart platform, the choices you'll see will be available to players in your country, so you won't have to worry about playing your favorite movie-themes slots at a legit gambling site.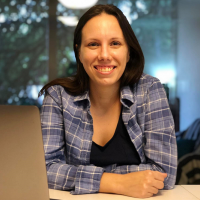 Milena is second-to-none when it comes to researching, reviewing, and recommending top online casinos. She stops at nothing when it comes to getting all of the facts and figures straight in each of her expert reviews. Plus, having worked as a writer within the iGaming industry since 2014, Milena has seen it all and is familiar with every aspect of online casinos.