Sometimes when I do casino reviews, I get the feeling that casinos are competing with each other. And they are! It is an "eat or be eaten" world, where only the best and most capable survive. As we all know, smooth and simple payments are crucial for keeping gamers engaged, but how come so many gambling sites fail to understand the basic needs players have? Even big and reputable companies, with multiple brands in their portfolios, struggle to comprehend the importance of a good payment section.
Time of New Methods Noone Uses
We live in the year 2022. In my lifetime, like most Millennials, I have witnessed a boom in online payment methods. When I was a teen (and that wasn't that long ago, mind you), we were all skeptical about online stores and handing out our credit card data. Today, I make all sorts of payments with my phone without a second thought. With more options than ever, one can't help but wonder – do we really need them all?
This becomes especially apparent on casino sites. I can't count how many websites I've seen with a list of payment methods that goes on and on. Too many, I guess. Bank wire and credit cards are staples a casino can't do without. I understand the need for some of the most popular e-wallets, and local payment methods, where possible. Do you want to pay in cryptos? Okay, the casino can add a few of the most popular ones.
Still, before you know it, the list is not only long, but also full of payment methods you don't care about, and even worse, have never heard of! Are they safe? What are they? Where do they come from? Oh boy, there is another research task for players on the horizon.
Perhaps it would be much better for all of us if casinos started to think like players, and made a list of methods that they will actually use. I would sign up for a small but curated list of methods over a flamboyant list full of no-names any time!
Quantity Doesn't Equal User-Friendly
In other words: like most players, I prefer quality to quantity. These days, casinos often forget that the gaming audience is no longer easily impressed by the sheer number of methods. This is a mistake crypto casinos in particular often make.
Yes, you must have bitcoin, ethereum, litecoin, and other big names. Yet, more than they would care to admit, cryptos with no legit reputation make their way onto the platforms.
But Borina, you don't have to use niche methods if you don't want to, you might say! And yes, you would be right. I can easily press Ctrl+f and find the method that works for me. But guess what? I don't want to. And neither do others.
Digital and visual clutter is making our lives more complicated than ever. I think the general casino audience is learning to appreciate casinos that know what method players prefer and choose not to add every novelty on the market. Signing up and depositing should be a straightforward and effective process. By making it more complicated than necessary, casinos are only doing themselves a disservice.
Why should a player from, let's say Austria, have to scroll down through PhonePe and PayTM (payment methods that cater almost exclusively to the Indian market), to get to Klarna? Why does a player from the UK have to see a credit card as a payment option when they can't legally use it? It's frustrating.

Educated Players Don't Settle For Less
The balance is a crucial factor in making players happy and content, as well as willing to proceed with the payment. Users who like to keep things safe and responsible will always look for payment options that have a solid reputation. They don't even have to be the cheapest option, although low (or zero) fees are always welcome.
If you don't trust me, just think of bank wire. It is slow, expensive, and the last resort for many. However, thousands of players each day use it because they know it is safe. Its safety compensates for all the flaws.
Of course, there will always be casinos willing to implement local payment methods, and that is okay. Don't get the impression I think that some guy in Sweden shouldn't be using PayNPlay, just because I can't. I support them in their decision. Still, it is the casino's responsibility to integrate different landing pages for players from different countries. Or, as some casinos already do, add country filters. You click the filter, find your country, and voilà – the page with banking info lists only the methods you can use. When there is a will, there will is a way.
Stop With the Madness
I often scrutinize casinos in my opinion pieces, but never with bad intentions. I don't think I'm a saint either, but I do believe that casino companies often forget about their users and just go with the flow. And this trend, unfortunately, becomes more obvious as the number of operators in the online gaming circus continues to grow.
If they don't stop and think, and perhaps even copy some good practices from their competitors, many brands won't be able to keep up. The audience is not what it used to be, and players no longer settle for less. Progress is not only about pushing that gas pedal to the limit when it becomes uncomfortable. Often it is hitting the break and thinking "Why are we doing this?". Casinos should consider it.
This article delivers the thoughts and opinions of the author, and it doesn't represent the stance of GoodLuckMate.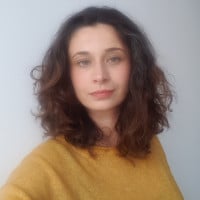 Borina Kopcic Pandur is a skilled and imaginative writer with years of experience in the gambling industry. As a writer for GoodLuckMate, she specializes in crafting detailed and engaging casino reviews that offer a fresh perspective on online gambling. With her unique writing style and profound industry knowledge, she provides readers with expert evaluations and insightful perspectives.