The days are getting longer. The intoxicating scent of sweet violets has replaced the earthy smell of forest on my favorite hiking trail. My news feed is flooded by bunnies, chickens, and Easter baskets… Wait, what? Oh yes, they are doing it again! As Easter approaches, gaming studios are releasing more and more cutesy seasonal slot machines. They are often perceived as essential, a kind of title that has to be released. Yet, again and again, they cease to amaze. So, why do we even need them?
Shouldn't We Expect the Unexpected?
Before you call me a hater and cancel me once and for all, I have a confession to make: I am that person who starts playing Mariah Carey in October. I have a bunch of stickers and egg dye ready to go. Wearing green on St. Patrick's feels like a second skin for me. So it is not that I hate seasonal slots. But they can, and must, be better.
This is how things usually go: players expect seasonal games. They put us in the right mood and get us all pumped up for the upcoming holidays and seasons. Companies foresee players will want something seasonal. That's why they add a couple of seasonal games into their yearly plans. The problem? The majority of these games don't bring anything new.
If they all look similar to you too, there is a good reason behind it. You have probably played them all before, in one way or another. The studios often just add a certain effect to an already existing slot and call it a day, or a new release if you like. I hate to be the one to break the news, but adding the word "spring" to the name of the game doesn't make it new. The same goes for replacing a special symbol (e.g., a diamond) with an Easter egg. If I am playing a spring or Easter-themed slot, I want it to be more than that. I want something new, unexpected, and thrilling.
Sometimes, companies will add a whole new design (so-called skin) to a basic gaming mechanism and send it out to conquer the world. Yet such games have no conquering potential. No wonder so many seasonal slot machines get forgotten before the actual holiday is over.

Casinos Must Do Their Part, Too
Another part of the problem is that online operators fail to help seasonal games stand out. There may be some cool slots out there, but the average player probably won't even notice them. After all, in this day and age, establishments add a remarkable number of titles on a daily basis. It is too easy to lose track, and get distracted.
One part of the solution would be creating a special category for such games. Renaming a category is easy, and the average programmer can do it in a jiffy. That way, players would not only find a plethora of similar titles in one place, but also easily come back to them. All that is left to do is update the category regularly, and voilà – you always have your themed games ready.
Next, let's talk about promotions. I know what you are about to say – there are so many seasonal promotions bombarding you every month! And almost all of them have new games included! The problem is that the games often don't deliver, and that cross-platform promos aren't everyone's cup of tea. True, many online casinos have seasonal deals, which is great. Furthermore, they organize tournaments and challenges that revolve around a certain holiday. Logically, such competitions are played on slot machines that feature the corresponding theme.
When Engagement is Built on Faulty Premises
As I see things, the prize pot can be as you like, but the promo will fail if there are no good and solid games added to it. I think I speak for the majority of players when I say that good games are those with great features, stunning graphics, and recognizable design. Adding a quirky leprechaun, Santa's elf, or bunny with a bow doesn't cut it. The prize pot is only fun if you win it. In such promos, it is the journey that counts, not the destination. No one wants a journey filled with mediocre releases.
More planning, originality, and collaboration would do wonders for these games. Seasonal releases have great potential and a strong fan base. Why would I play Starburst for the billionth time this year, if I can rest my eyes on reels made of meadows? Who knows, maybe I can win the Chocolate Chicken Bonus Game? Or chase the Babbling Bunny to get free spins? Okay, I'm making these features up, but you get the picture. High-quality slot machines are always worth promoting in one way or another. Yes, that also goes for those with a shorter lifespan. And we all know seasonal slots are not exactly casino evergreens.
The Future of Seasonal Games
I tried so hard not to bring anything political into this article. Still, I have to say that with an uncertain future, we can't make any reasonable predictions. Nevertheless, I think we'll always have room for games that captivate us for a month or so. Playing a holiday slot is like putting decorations onto the Christmas tree while your mother complains. Or trying to win a Guinness-drinking competition for St. Paddy's in your favorite pub. You might not be the biggest fan of it, but you'll probably do it anyway. Why? They feel familiar, and, to use Marie Kondo's words, spark joy. At least for a while.

What the industry is missing is its Home Alone. Something that we'll all come back to when the time comes. If vampires and werewolves can have such a slot (looking at you Immortal Romance), I'm pretty sure the Easter bunny deserves it too.
This article delivers the thoughts and opinions of the author, and it doesn't represent the stance of GoodLuckMate.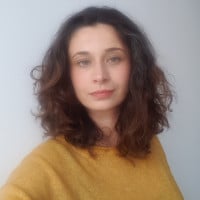 Borina Kopcic Pandur is a skilled and imaginative writer with years of experience in the gambling industry. As a writer for GoodLuckMate, she specializes in crafting detailed and engaging casino reviews that offer a fresh perspective on online gambling. With her unique writing style and profound industry knowledge, she provides readers with expert evaluations and insightful perspectives.